Youth On The Move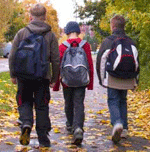 Youth On The Move, Inc. (YOTM) is a community-based, family-like organization that provides local youth and their families with opportunity for rehabilitation, and has alternative and preventive components. The primary mission of YOTM is to provide faith-based and community-based mentoring and counseling services to low-income, minority and distressed and disadvantaged young people and their families, and is dedicated to improving the quality of life for children and families through culturally sensitive, individual and group activities..
Education and developing appropriate social skills are essential in today's society. It is YOTM's belief that we must know and understand the situations that occur within society in order to be able to function effectively within it. With that in mind, present-day issues and current events are discussed in YOTM's various group activities to broaden and heighten participating youths' awareness of the world around them.
Youth on the Move is dedicated to improving the quality of life for youth and their families. Camden City suffers from crumbling infrastructures, deteriorating housing, chronic unemployed households and increasingly high drug and crime rate. With a population over 79,900 (African American - 63%, Hispanics - 25% and Asians - 2%), at least one-third of the residents receive public assistance. The high school drop-out rate exceeds 70%, with more than one-third failing to ever complete their high school education. In addition, 35% of the population is under the age of 18. The increasingly high rate of unemployment, unskilled and undereducated residents, and high school dropouts, further contributes to the challenges of the community.
While a large number of their clients are living in Camden, YOTM is experiencing an increase in need from all over Camden County due to the current state of the economy. Families and youth from towns including Cherry Hill and other Camden County municipalities are coming to them for help.
Dr. Shirley Peterson, who grew up in Camden, founded Youth on the Move (YOTM) in 1992, because she understood, first-hand, the problems faced by some of the youth and families in the area and felt compelled to do what she could to provide others with some of the same support, encouragement and opportunity others had afforded her throughout her youth. Dr. Peterson, who holds a PhD in Theology, created YOTM to help empower youth and their families with the necessary tools to be potential contributors in our society. She understands what it is to be in the valley and climb some of the steepest mountains against all odds. To date, the program has, among other things, helped many who were on welfare to become independent providers for their families, some without high school diplomas to find long-term employment, drug dealers to proclaim the Gospel, some homeless to become homeowners, and those who were fatherless to find that father figure in a responsible and caring individual.
YOTM has guided several of its youth through high school, college, and even now as some of them embark upon their careers. One of the things that Dr. Peterson feels a great sense of joy about is that some of the youth who benefited from the support of YOTM have come back to mentor and provide support to other in a variety of ways, both personally and professionally.
YOTM is thought of as a "learning and filling station." Many have learned how to succeed in this generation while being infused with invaluable means to make it happen: self-esteem, stress and anger management, and violence prevention trainings.
Youth on the Move, Inc. currently has weekly group sessions that provide individual, family and group counseling. In addition, it provides services to assist families in gaining support and information to generate an effective and productive lifestyle.
Youth on the Move, Inc. provides peer mentoring, conflict resolution training, academic tutoring, a referral program, counseling services and a food bank program. They are a multi-service organization dedicated to improving the quality of life for children and families through culturally sensitive, individual and group activities; while developing a focus and spiritual awareness. Their goal is that children, families and the community-at-large will receive the needed services that they need to lead productive lives.
YOTM provides supportive services specifically designed to address identified needs of the community, including
Job Training
Interviewing Techniques
Family Counseling/Unification
Family Activities
Job Referrals
Academic Tutoring
Computer Literacy
Health & Hygiene
Money Management
Youth Stress/Anger Management
YOTM offers the following programs to youth and parents:
My Sister/My Brother
Volunteers provide Littles with one-on-one time and attention in their communities, typically two to four times a month. During these outings, they cultivate relationships that provide children with skills to manage every day challenges. Through simple friendship, experience the joy of helping children discover a world of possibilities and opportunities.
Daycare
YOTM Preschool and Daycare emphasizes the importance of a child developing a personal identity in which he or she is loved and accepted as a unique individual. Our staff and students represent a diversity of faiths and are respected for their religious origin. A Christian perspective is taught on the universal principles of the importance of having an active prayer life, a loving home and family and healthy relationships with each other. Preparation for class work in elementary school and the development of physical skills are part of a well-planned curriculum centered on the ideas and ideals of Christianity, rather than dogma. Each child's needs will be assessed and treated in accordance with growth and development patterns.
Summer Academy
YOTM's Summer Youth Academy challenges youth intellectually and personally as they learn to interact with a diverse group of people in a supportive atmosphere. Programs provide a fun, interactive learning environment that will enhance academic, cultural and physical skills. The program's exceptional instructors are selected for their ability to facilitate learning and their enthusiasm for working with students ages 7 and up. They have backgrounds in education, the arts, and writing, and have a commitment to providing a fun learning environment.
Food Pantry
The Hope Food Pantry at YOTM provides much needed food to families in our community each month. The Pantry provided many families with nutritious food and other supplies such as diapers, juice, soap, etc. As the unemployment rate rises, so does the number of families in need of help. YOTM's empty shelves are a strong reminder of the increased demand for help and their decreasing supply of funding. YOTM is constantly in need of volunteers and resources to help them with their mission. The Pantry is a fun place to volunteer, and the experience of helping the families who come to us is very rewarding.
Youth On the Move needs volunteers and financial support to continue to provide the services they do, especially now that the economy is causing more and more families to find themselves struggling to keep their homes, feed their children, and keep their children on the right track.
For more information on Youth On The Move, Inc., and to find out how to either provide or receive support, go to their website at www.yotmonline.org, call 856-313-4500, or reach them at

Youth On The Move
448 Jackson Street
Camden, NJ 08104
© SouthJersey.com 2015. All rights reserved. This article or parts thereof may not be reprinted or reproduced by any other party without the express written consent of SouthJersey.com. For more information, please call 856-797-9910.
For more on local Organizations, visit our South Jersey Organizations page.
Article continues below
---
advertisement


---
Author:
R. Cohen
Archives
---
More football commitments trickling for South Jersey football players
Former Glassboro Star George Johnson Almost Vaulted Team to NFC Title Game
A Running Start
For the Love of the Game
Usual Powers on Top in Wrestling
The South Jersey Fab Four
Lighting the Way
Setting the Stage
Big Words: Twins!
Ready to Grow
Home of the Brave
How Can I Ever Thank You?
One of All-Time Best Coaches Resigns
Walk of Fame: Ella Hampton
Jersey Fresh
More...