Sterling High School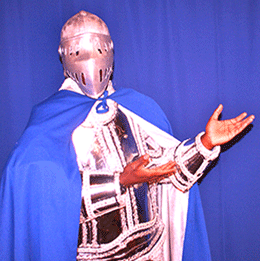 Sterling High School district offers a complete, quality program of education for all of its students. Academic, athletic and extra-curricular offerings give their students the opportunity to develop needed skills and explore areas of interest. Each Sterling student graduates well-educated and experienced enough to succeed after high school.
At Sterling, the school district personnel, parents and community work together to make the school a great place to learn. According to the school's website, the Parent-Teacher-Association (PTA) and many booster clubs help promote students' community service and civic awareness. These organizations are strong partners with the school district in providing opportunities for their students.
In September 2007, Sterling implemented modified block scheduling. Students have a combination of semester block courses and traditional year long courses. The curriculum is an open, comprehensive curriculum. Advanced Placement is offered in English, U.S. History, and Biology, Calculus, and Chemistry.
Congratulations to this 2013-2014 school year's students of the month: Marissa Readline, Andrew Beza, Mia Nardone, Morgan Chew, James Carman, Giovanna Troilo, Hannah Marshall, Symone Tibbs, Cavit Ula, Amy Lombard, Zainab Jaffry, John Gorczynski, Kristen Oswald, Jasmine Campi, Bryce Neville, Rachel Kane, Daniel Cronin, David Schiavo, Brandon Beaupierre, Sophia Vicari, Howard Jones, Dylan Schroeder, Rylee Meyer, Shannon Miller, Arios Pierre-Louis, Aaron Chew, Holden Graham, Sharon Tang, Shannon Meagher, Chris Talucci, Taylor Mason, Devon Tuten, Erin Green, Paige Glenn and Richard Foy.
The Sterling High School Class of 2014 Graduation will be held on Thursday, June 19. Seven graduating seniors were recently at Camden County's Best of Class awards night: Mia Nardone for leadership; Diahany Guiterrez for community service; Edward Coskey for most improved; Crystal Wagner for most courageous; Ben Muska for performing arts; Tommy Sheehan for school spirit; Lam Nguyen for best overall.
Sterling's television classes teach students various skills that prepare them for work in a number of areas in the Video Production Industry. These include: Television Stations, Cable Stations, Independent Production Houses, Corporate Video, and more. Students will learn about digital videotape editing, camera operation, producing, directing, writing for television, and audio production for video.
According to Sterling's website, the students write, produce, film and edit their own projects. Many of these projects will appear on channel 19 for the entire community to see. The entry level students are taught the basics of using a camera, studio operations, directing, and digital video editing. The advance students produce their own half hour TV shows for channel 19. These shows are done in magazine format with the students hosting the show. It is presented like any other news magazine show you may watch on network TV.
Visual Arts is also a popular subject area at Sterling. Many of these students go on to study Visual Arts in college and prepare for a career in the industry.
Sterling's 37th Annual Interdistrict Art Show held last month also included many student artist winners: Kayla Matteo, Maggie Strauser, Devon Marinucci, John Nagle, Julia LeBano, Kylie Young, Tracie Shivers, Imani Bass, Charles Naone Carter, Enida Selamini, Noel Cross, Nicole Masnicak and Devon Marinucci.
Sports offered at Sterling include football, field hockey, soccer, cross country, tennis, cheerleading, volleyball, swimming, basketball, wrestling, track, baseball, softball, golf and lacrosse.
Congratulations to the winners of the winter sports awards: Matt Dieterle for 1st Team Ocean Division for swimming; Jordan Wallace and Leilani Naone Carter for 1st Team Liberty Division for girls basketball; Jurgen Bocaj and Trevor Prinz for 2nd Team Liberty Division for wrestling; Devin Tuten for 2nd Team Liberty Division for boys basketball.
The Sterling Summer Free Vocal Music program will be in session during July and August. Individual schedules will be worked out for each interested student. For more information, contact Mr. Maches at 856-784-1333 x4127.
Sterling High School is located at 501 S. Warwick Road in Somerdale. For more information about the school, call 856-784-1333 or visit sterling.k12.nj.us.
© SouthJersey.com 2014. All rights reserved. This article or parts thereof may not be reprinted or reproduced by any other party without the express written consent of SouthJersey.com. For more information, please call 856-797-9910.
For more information about what's going on in our local schools and what today's students are up to, visit our South Jersey Schools page.
Article continues below
---
advertisement


---
Author:
Meghan Shaginaw
Archives
---
Advertise with SouthJersey.com
Shawnee High School
Acting Natural
Middle Township High School
Audubon High School
Cumberland Regional High School
African American Heritage Museum
Apple Pie Hill
Attractions: N. Pemberton RR Station
Johnson's Corner Farm
Lumberton's Air Victory Museum
Lucy the Margate Elephant
Tuckerton Seaport & Baymen's Museum
Emlen Physick Estate
Cape May's Washington Street Mall
More...