The Top: Options in Weight Loss Surgery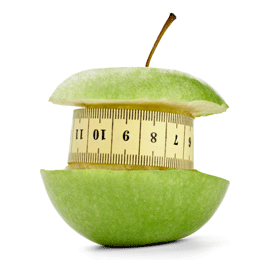 …From the pages of Art of Living Well…
Deciding to go the surgical route is not an easy decision, making it all the more important to be informed about the services available.
It used to be something people didn't talk about. Whether they felt embarrassed that they had the problem to begin with or that they couldn't solve it on their own despite diet and exercise, weight loss surgery wasn't exactly an out-in-the-open discussion. But with advancements in the field, plus big names opting for the treatment including Al Roker, Star Jones and our own Gov. Chris Christie, it doesn't have the stigma it used to.
Obesity is a serious medical concern and, for some, lifestyle changes truly aren't enough. According to the Mayo Clinic, weight loss surgery is an option for people who have a body-mass index (BMI) that is 40 or greater, or for those who have a BMI between 35 and 39.9 coupled with a serious health issue that is related to their weight, such as type 2 diabetes or sleep apnea. But it's not a decision to be taken lightly; once a person realizes they need help, it's important to examine the options and benefits available.
Laparoscopic sleeve gastrectomy
Sleeve gastrectomy reshapes the stomach to resemble a tube, or sleeve. "This is the most popular bariatric procedure performed worldwide today," says Dr. Lisa Medvetz, the director of the bariatric and metabolic surgery program at Lourdes Medical Center of Burlington County. "With about 85 percent of the stomach removed, the end result is a much smaller stomach which restricts how much a patient can eat."
"This laparoscopic procedure is much safer than an open surgery and has few complications, offering better outcomes while being quite effective," says Dr. Harish Kakkilaya, bariatric and laparoscopic surgeon with Salem Medical Group. "The removal of a large portion of the stomach results in a reduction in what we call 'hunger hormones.' Following surgery, patients report having fewer cravings for sugar while eating less and feeling satisfied."
The surgery takes about an hour or two and patients stay overnight in the hospital. Bleeding and leaking are rare complications after the procedure. Patients begin with a liquid diet, eventually moving on to pureed foods and then solids. Unlike other procedures, recovered patients can usually eat any food, just in smaller portions.
Sleeve patients typically lose about 10 to 20 pounds a month over the course of six to nine months before weight loss begins to decrease and eventually ceases about two years after the procedure. "We recommend multivitamins and calcium supplements for our patients," says Dr. Ahmed Attia, president and CEO of ESA South Jersey Bariatrics and medical director of bariatric and weight loss surgery at Inspira Medical Center Vineland.
Sleeve gastrectomies provide nearly immediate results for patients with certain health conditions like type 2 diabetes. "There's about an 80 percent chance of a cure of type 2 diabetes for patients who have the sleeve," Medvetz says. Kakkilaya has had diabetic patients lower or even stop taking their insulin before they leave the hospital post-surgery. He says, "Metabolic changes have taken place in their bodies. The weight hasn't come off yet, but the portion of the stomach that controls glucose and hormones is removed, alleviating some serious health conditions."
Laparoscopic/open Roux-en-Y gastric bypass Gastric bypass surgery involves a doctor cutting across the top of the stomach and creating a pouch that is then sewn into a part of the small intestine. Food passes into the pouch, which can only hold about an ounce of content, and then moves into the small intestine. "This is a laparoscopic procedure that, like the sleeve gastrectomy, also results in a much smaller stomach, but the intestines have to be rerouted during this surgery," Medvetz says. The food bypasses the remaining portion of the stomach and part of the small intestine, thus enabling the patient to eat less than before.
Gastric bypass was an open surgery at first but has evolved into a laparoscopic procedure with fewer complications. Patients can expect to go home to recuperate within two days. Due to malabsorption from this procedure, lifelong supplements including multivitamins, calcium, iron, and vitamin B12 are necessary. "We tell patients to eat every two to three hours and they typically consume a few ounces of food at each meal," Attia says. "It begins with a clear liquid diet and then introduces liquids and later pureed foods. Over a period of several weeks, patients can begin on solid food."
The risks involved with gastric bypass are a bit more severe than with the gastric sleeve immediately following surgery and in the long term. Iron deficiency, anemia and malnutrition can occur, and many patients discover they can no longer take aspirin. Also, there is a risk of dumping, in which food moves too quickly into the small intestine, and the results are diarrhea, vomiting, lightheadedness and rapid heartbeat. "Gastric bypass patients can never have an endoscopy, so if bleeding occurs or a stomach tumor or ulcer is present, it is difficult for a physician to spot them," says Kakkilaya.
Patients can expect to lose 15 to 20 pounds per month in the first few months after gastric bypass. Rapid weight loss is common in the beginning and then decreases after several months.
Laparoscopic adjustable gastric banding (LAGB)
During LAGB surgery, a surgeon attaches an adjustable balloon-like band around the upper portion of the stomach so that when inflated, it tightens up, shrinking the stomach. The patient is limited in how much food can be consumed, but the band is adjustable to control food intake. A surgeon adjusts the band by adding saline fluid to tighten it so that a patient eats less, or removes some fluid to allow for more food consumption.
Overall, patients may lose between five and 10 pounds per month after having LAGB and weight loss continues for about two years. However, Kakkilaya pointed out that weight loss is inconsistent with LAGB. He says, "I have seen some patients begin gaining back the weight that they lost as soon as six months post-surgery. Some patients have done remarkably well with gastric banding, but other patients have performed poorly after the procedure."
Dr. Marc Neff, of Advocare Associates in General Surgery and the medical director of the Kennedy University Hospital Bariatric Surgery Program, agrees. "The LAGB is the procedure with the least amount of risk, but it's also the one with the slowest weight loss results and that requires the most follow-up."
He adds, "LAGB allows patients to achieve a smaller stomach size without any permanent cutting of the stomach and thus avoids many of the complications typically associated with sleeve and gastric bypass procedures."
Final thought
Follow-up care is critical to help patients achieve their weight loss goals, our experts agree. Visits with a nutritionist are important to help develop better eating habits while regular physician appointments help doctors determine if patients are experiencing vitamin deficiencies. Some patients find help and compassion among support groups. In addition, the specialists say that weight loss surgery needs to be viewed as a tool, not as the sole means for weight loss success.
"A successful surgical procedure, plus good support, plus a healthy diet, plus a good exercise plan helps ensure the best success," Neff says.
Resources
Advocare Associates in General Surgery
Locations in Cherry Hill, Sewell and Stratford
(856) 665-2017; (856) 256-7777;
(856) 346-8757
AdvocareDoctors.com/AGS
ESA South Jersey Bariatrics
2950 College Drive, 1B
Vineland
(856) 362-5259
ESASJBariatrics.com

Inspira Medical Center - Vineland
1505 W. Sherman Ave.
Vineland
(856) 641-8000
InspiraHealthNetwork.org
Kennedy University Hospital - Bariatric Surgery
18 E. Laurel Road
Stratford
(856) 346-6470
KennedyBariatric.org
Lourdes Medical Center of Burlington County
218 Sunset Road
Willingboro |
(609) 835-2900
LourdesNet.org
Salem Medical Group
66 E. Ave.
Woodstown
(856) 624-4319
SalemMedicalGroup.com
Published (and copyrighted) in the Art of Living Well pull-out section of Suburban Family Magazine, Volume 5, Issue 4 (June, 2014).
For more info on Suburban Family Magazine, click here.
For information about advertising in Suburban Family Magazine, click here.
To find out where to pick up your copy of Suburban Family Magazine, click here.
Article continues below
---
advertisement


---
Author:
Karen Spring
Archives
---
A Looming Healthcare Crisis
Getting Your Life Back
Aging Graciously
A Show of Support
Fighting the Good Fight
Building a Community All Year Long
Under the Winter Weather
Innovations in Health Care
A Growing Presence
A Rewarding Journey
Relief is on the Way
Changing the Narrative
What's New in Neurology
Top Physicians 2022
No Pain, All Gain
More Articles