Who's Who in Health Care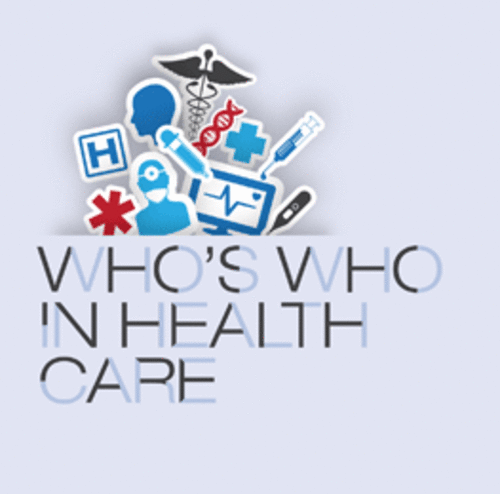 …From the pages of South Jersey Biz…
It used to be that if a person from South Jersey required special medical attention, a trip across the bridge or to another metropolitan city was in order. The resources simply were not available locally for people to receive the best medical care available. That's not the case anymore, as South Jersey has become a health care hub that grows by leaps and bounds every year.
There's a lot that goes on behind the scenes to make the new hospital partnerships, ambulatory and wellness care initiatives, and research-level instruction in South Jersey happen. We spoke with some of the most influential names in health care overseeing these new projects—from the president of a major health care company to the dean of a local nursing school—and got to know them on a more personal level. These 25 individuals shared their inspirations, their biggest challenges and their hopes for the future of South Jersey, which seems especially bright when it comes to health care.
Christopher Olivia, MD
President, Continuum Health Alliance
When it comes to working in the health care field, there is very little the president of Continuum Health Alliance, an ambulatory care services company that helps to optimize business and clinical processes for healthcare providers, hasn't done. In addition to helping to start and manage insurance companies, hospitals, health care facilities, physician practices and health information technology companies in both academic and community environments, Olivia has also held various academic appointments, including clinical assistant professor at Robert Wood Johnson Medical School, instructor at Wills Eye Hospital, and lecturer and mentor at the Wharton School of the University of Pennsylvania.
Hope for the future: My hope is that we can successfully rebuild the United States health care delivery system during my lifetime and make it safe and cost effective for all Americans.
Carman Ciervo, DO
FACOFP, Chief Physician Executive, Kennedy Health System
Ciervo, who practices family medicine in Marlton, assumed the role of chief physician executive at Kennedy Health System in July. A member of Kennedy's senior leadership team since 2010, Ciervo will play a key role in Kennedy's continued growth and transformation, working directly on hospital and health system initiatives related to the employed-physician model, population health, and clinical excellence in this new role. Acting as senior vice president for clinical and population health services before becoming chief physician executive, he will also continue to oversee the management and operations of the Kennedy Health Alliance, a quickly growing network of primary and specialty care physician practices.
Biggest inspiration: I'm inspired by caring for others. I am continually humbled and inspired by the gratitude shown to me by my patients as they entrust me with their health care needs.
Ellie Segarra
Patient Relations Advocate, Our Lady of Lourdes Medical Center
With more than 20 years of experience in health care, Segarra is known as the unsung hero at Lourdes, where she works tirelessly to meet the needs of her patients in her role as patient relations advocate. Her responsibilities include acting as a link between patients and the hospital, addressing any concerns and connecting patients and their families to much-needed resources. Admired by patients and staff for her compassion and listening skills, Segarra draws daily inspiration from her three sons, the youngest of whom is autistic.
Health care mentor: My health care mentors are the friends, family members and co-workers who molded me along the way and have played a part in who I have become today.
Betty Long, RN, MHA
Founder, Guardian Nurses Healthcare Advocates
Personal heartbreak brought Long to the nursing field, but in the 28 years she has spent as a registered nurse and administrator, she has touched the lives of thousands of people beyond her immediate family. She founded Guardian Nurses Healthcare Advocates 11 years ago, after offering her services to friends and family for free. Today, the company's nurse advocates have offered strong and independent support for corporate and private clients all over the United States. She has received national recognition for her efforts, and has even been featured on The Doctor Oz Show, National Public Radio's Marketplace and in The New York Times.
Best advice received: Follow your heart.
Diana Mears Ritz, RN
Director, Community Counseling Center of the Moorestown Visiting Nurse Association
Ritz first joined the Moorestown Visiting Nurse Association in 2004. Since then, she has become an integral player for the organization, helping to develop its community counseling center, which offers programs to help with anger management, depression and post-traumatic stress. As director, Ritz coordinates all aspects of the center, but says one of her most rewarding moments has been getting the Community Counseling Center up and running, which has now helped more than 10,000 clients.
Best advice received: Treat others as you would like to be treated. It really does work.
Pauline Corso
Delaware Valley Practice Administrator, Nemours Children's Health System
As Delaware Valley practice administrator for Nemours Children's Health System, Corso oversees new partnership development and manages nearly a dozen existing external health organization pediatric partnerships throughout Delaware, Maryland, New Jersey and Pennsylvania. She has been particularly successful in accelerating the growth of the health system's clinical network in South Jersey, providing a new level of inpatient, emergency and neonatal care for children at Inspira Medical Center Vineland and Inspira Medical Center Woodbury, and helping to facilitate the opening of a Nemours duPont Pediatrics specialty care and outpatient services practice in Voorhees.
Biggest challenge: My biggest challenge, which I suspect is shared by many hospital leaders, is effectively managing our current operations in a rapidly changing health care business environment.
Cynthia Boyer, PhD
Executive Director, Brain Injury Services, Bancroft
With more than 20 years experience as a clinician and administrator in neuropsychology and brain injury rehabilitation, Boyer's list of accomplishments includes more than just serving as executive director for brain injury services at Bancroft. A licensed clinical psychologist, she also has adjunct faculty appointments at several local universities, has ancillary privileges in the department of neurology at Cooper University Hospital and is a medical rehabilitation surveyor for the Commission on Accreditation of Rehabilitation Facilities (CARF). Though her accomplishments are inspiring, she says it's her patients who truly inspire her. "Their courage, resilience and strength is absolutely remarkable," she says.
Biggest Challenge: My biggest challenge is staffing. Recruitment and retention of staff who have the compassion, patience, and persistence to work in a clinically challenging, rapidly changing environment is a huge endeavor.
Peter F. DeLuca, MD
Sports Medicine Specialist, Rothman Institute
DeLuca has the job that most sports fans would love to have. In addition to being an accomplished orthopedic specialist and sports medicine surgeon for the Rothman Institute, he has stood on the sidelines as team physician for the likes of the Philadelphia Eagles, Philadelphia Flyers, Philadelphia Phantoms, Camden Riversharks, Philadelphia Kixx and Philadelphia Rage, and even recently traveled to Sochi to serve as the National Hockey League's player physician at the Winter Olympics. He was also selected to serve as head team physician for the NFC in the Pro Bowl in 2003, 2004 and 2009 and recently led an Eagles medical staff that received an award for the Best Medical Staff in the NFL for 2010.
Most rewarding moment: Personally, the most rewarding time in my life was to see my two children being born. Even with a medical background, the miracle of life still amazes me.
Marianne Holler, DO
Physician, Samaritan Healthcare and Hospice
In addition to fulfilling her position as a physician for Samaritan Healthcare and Hospice, Holler also serves as the director of the new palliative medicine fellowship program started with RowanSOM. This fellowship program, which began July 1, will provide training that in 2014 will become mandatory for any physician seeking board certification in hospice and palliative medicine. Along with her local involvment, Holler expands her reach globally, as well. In March 2013, she was one of eight Samaritan staff and volunteers to visit Kawempe Home Care in Kampala, Uganda, offering clinical and cultural exchanges with staff and patients coping with HIV/AIDS, cancer and tuberculosis.
Favorite book: This is tough since I read all the time and like all types of books. But my two favorites are actually children's books: "Alexander and the Terrible, Horrible, No Good, Very Bad Day" by Viorst and "The Places You'll Go" by Seuss.
Joanne P. Robinson, PhD, RN, GCNS-BC
FAAN, Founding Dean and Professor, Rutgers School of Nursing-Camden
Robinson may be the new founding dean of the Rutgers School of Nursing-Camden, but she is not new to the field. Her work as a nurse scientist and educator has been recognized with seven awards and supported by the National Institute of Nursing Research, State of New Jersey, and a variety of academic, clinical, and professional organizations. It is this experience that is helping her guide the next generation of nurses, whose time at Rutgers will be further enhanced by the $62.5 million Nursing and Science Building.
Most rewarding moment: As dean, I look forward to commencement every year. It is the time for seeing and celebrating the fruits of our labor.
Pnina Mintz, PhD
Executive Vice President of The Center for Neurological and Neurodevelopmental Health
In addition to being executive vice president of The Center for Neurological and Neurodevelopmental Health, where her responsibilities include strategic, operational and financial leadership and management of the organization, Mintz is also responsible for CNNH's allied organization, The Clinical Research Center of New Jersey (CRCNJ) and she also manages NeurAbilities, an independent nonprofit organization, and oversees CRCNJ's clinical research program. With all her responsibilities, she says the most rewarding moments are when she can see the fruits of her efforts. "It's the moments when I get to observe the pride and excitement expressed by others as they achieve their own personal goals that I find most rewarding."
Favorite book: "The Seven Habits of Highly Effective People," by Stephen Covey. I find enjoyment and relaxation in learning. I like to learn about science, business and personal growth. This book gave me some words of wisdom to consider.
Stephanie Fendrick, MBA
Vice President, Strategic Partnerships and Program Development at Virtua
During her time with Virtua, Fendrick has quickly moved up the ranks to her current position of vice president of strategic partnerships and program development. While her roles have changed, she has always been focused on creating and maintaining strong relationships with other businesses in the community to help support Virtua's mission and focus on population health. Two strategic relationships she has helped advance are Virtua's association with The Children's Hospital of Philadelphia and the Fox Chase Cancer Center. She was also recently recognized as Advocate of the Year by the National Association of Women Business Owners.
Biggest inspiration: Witnessing selfless acts of kindness and empathy—great video example on YouTube is "Sara Tucholsky—An Inspiring Softball Story."
Marc A. Neff, MD
FACS, Medical Director, Kennedy University Hospital Center for Surgical Weight Loss
Despite the ever-changing landscape of medicine, which Neff considers one of his biggest challenges thanks to "New policies to follow. New procedures. New regulations [and] new reporting bodies," the Kennedy University Hospital Center for Surgical Weight Loss medical director has managed to help hundreds of area residents with their weight loss goals. Fellowship-trained in minimally invasive surgery, and known for his clinical excellence and personal warmth, in addition to performing bariatric surgery procedures, Neff also oversees the clinical operations of the center's program.
Hope for the future: Brown bag lunches and recess. So many disease processes that we treat everyday with medications could be more successfully treated with healthier lifestyles, diets and regular exercise.
Rick A. Raimondo, MD
FAAOS, AOFAS, Foot and Ankle Specialist, Reconstructive Orthopedics
Born in Indiana and raised in North Jersey, Raimondo has called South Jersey home since 1999, when he completed a foot and ankle fellowship at Hahnemann University Hospital and joined Reconstructive Orthopedics. One of just a handful of orthopedic-trained foot and ankle specialists in the area, Raimondo treats foot and ankle disorders of all kinds in children and adults. He also serves as a clinical instructor for Virtua's podiatric residency program and has been honored as teacher of the year five times.
Biggest inspiration: As a child sitting around the dinner table, my mother would recall her days as a nurse. I was the only one who could listen to the stories; I found them fascinating and would ask questions.
Stephen Trzeciak, MD, MPH,
Associate Professor and Head of Critical Care Medicine, Cooper Medical School of Rowan University (CMSRU) and Cooper University Health Care
Trzeciak, who has board certifications in internal medicine, emergency medicine, critical care medicine and neurocritical care, has been with Cooper for the last 12 years. The renowned emergency and critical care clinician not only practices at the hospital, but also oversees research initiatives at CMSRU as chair of the research committee. His own area of research expertise is resuscitation science and his work has helped bring national attention to the school. Last year, he was given a $2.4 million grant from the National Institute of Health to study neurological and cognitive effects of hyperoxia after cardiac arrest.
Health care mentor: R. Phillip Dellinger, MD—Chairman of Medicine at Cooper. Dr. Dellinger not only trained me in critical care medicine, but he also guided my early years in clinical research. I owe much of my success to Dr. Dellinger's mentoring.
Tom Beard
Chaplain, Wiley Christian Retirement Community and Wiley Christian Adult Day Services
A St. Louis native, Beard has been an ordained minister of the Church of the Nazarene since 1991. His favorite part of being a clergyman has always been visiting the sick, and that led him to become chaplain of the Catholic Charities Hospice in Kansas City, Kan. Eventually the married father of four landed with Wiley, where he visits any client who is hospitalized, and even attended every single weekly medical treatment for one client so he didn't have to go through the process alone.
Favorite book: Certainly the Bible, and after that it's hard to come up with just one, but I'm presently rereading Brennan Manning's book, "Ruthless Trust: The Ragamuffin's Path to God." I have found it to once again provide particular inspiration in my position as health care chaplain.
Ginny Mulfino, RN, CRRN,
Executive Director of Healthcare Quality Assurance and Compliance, Lutheran Social Ministries of New Jersey (LSMNJ)
Mulfino is perfectly suited for her position at LSMNJ, which she took over in April, as she brings more than 20 years of clinical leadership experience to the role. She has served at acute and long-term care facilities throughout her career in various managerial positions. At LSMNJ, her responsibilities include directing the compliance program and quality assurance initiatives and serving as the designated HIPAA privacy officer. In her spare time, the Media, Pa., resident enjoys spending time with her husband and grandson and is excited to welcome another grandchild in August.
Inspiration for going into health care: I went into nursing because I was raised with family members who suffered health issues secondary to diabetes. This inspired me to take care of people who were ill or disabled.
Michael Costigan
President, ComForcare Senior Services
After working in the financial industry for 20 years, Costigan in 2005 opened a South Jersey franchise of ComForcare Senior Services, a national company. Costigan witnessed several family members receive poor service with their in-home caregivers in the past, and was inspired to bring a higher level of care to the people of Burlington, Camden and Gloucester counties. ComForcare specializes in personalized plans that bring much-needed support to seniors, while also helping them maintain their independence. Costigan, who is also a founding member of Burlington County Healthcare Network Connections, received an award for Franchise of the Year for ComForcare in 2010.
Health care mentor: I never realized that there are angels on Earth until I started working with my caregivers. They truly represent the best in all of us.
Gary Mirone, DO
ACOOG, FPMRS, Urogynecologist, Inspira Medical Group
You won't find many specialists in the area like Mirone, who treats women with pelvic health disorders and offers services that were previously unavailable in South Jersey at his offices in Mullica Hill and Vineland. He is the only fellowship-trained urogynecologist in the region and recently became one of only five DOs in the nation to become board certified in urogynecology by the American College of Osteopathic Obstetricians and Gynecologists. At Inspira Medical Center Vineland, Mirone is the director of the first osteopathic fellowship in female pelvic medicine and reconstructive surgery in the United States.
What patients can expect from your practice: Every woman can expect to be treated with respect and compassion. They may be a patient, but more importantly, they are someone's mother, wife, sister or daughter. Each is given my full attention, time and consideration.
John A. Andriulli, DO, FACC
Clinical Cardiologist, Cooper University Health Care
A fellowship-trained cardiologist, Andriulli has more than 20 years of experience and is board certified in cardiovascular disease, internal medicine and cardiac electrophysiology. As director of the Arrhythmia Device Program at Cooper, he has been at the forefront of some exciting advances. Most recently, Cooper became one of the first hospitals in New Jersey to implant the Medtronic Reveal LINQ Insertable Cardiac Monitor (ICM) System in a patient thanks to the work of Andriulli and Dr. Andrea M. Russo. More than 80 percent smaller than other ICMs, this device allows physicians to continuously monitor a patient's heart for up to three years.
Inspiration for going into health care: A fascination with the human heart and the ability to modulate irregular heart rhythms to extend life.
Mark Muir, MSPT, Certified MDT Erich Herkloz, MSPT, Certified MDT; and Jamie McCulloh-Martin, PT
co-owners, Strive Physical Therapy and Sports Rehabilitation
After gaining several years of clinical and management experience at therapy facilities, Muir and Herkloz opened Strive in 2005 at a location in Moorestown. In 2009, McCulloh-Martin, the former owner of Physical Therapy and Sports Services, a 21-facility rehabilitation practice in New Jersey and Pennsylvania that sold to NovaCare in 1997, joined the partnership team. Together, they have helped Strive grow from one office and two employees to 12 offices with more than 100 employees. Herkloz, as CEO, manages and mentors Strive's clinical directors while also spearheading the growth and development of the company. Muir is vice president of finance and clinical services and oversees the work of the finance and operations teams. McCulloh-Martin, the CMO, focuses on marketing and operations.
Inspiration for going into health care (Muir): My mother. She is a retired nurse who worked in many different roles, from caregiver to educator to manager. I had the opportunity to see the responsibilities and rewards associated with each of these.
Health care mentor (McCulloh-Martin): It is really hard to pick one. James Cyriax, Shirley Sahrmann, Robin McKenzie and Wayne Rath have all made contributions that have been paramount to the profession. I was lucky enough to have all of these greats teach me.
Favorite book (Herkloz): From a business perspective, my favorite book is "Good to Great" by Jim Collins. I've found this book to be a tremendous resource. It taught me about management, leadership and business development strategies. It has become required reading for anyone who enters our executive leadership team.
Joseph P. Chirichella
President and CEO, Deborah Heart and Lung Center and DEBORAH HOSPITAL FOUNDATION
Chirichella has served many roles in more than 30 years at Deborah Heart and Lung Center. He eventually worked his way up to the position of Vice President of Operations and handled the day-to-day operations of the center for many years until taking over for John Ernst as President and CEO in 2011. One of his most notable recent achievements was the pivotal role he played in launching an emergency department partnership with Lourdes Medical Center of Burlington County.
Health care mentor: Without a doubt my mentor was my predecessor, John Ernst. For years, we worked our way together through the ranks at Deborah, and during his tenure as President and CEO, I learned a tremendous amount about not only hospital management, but empowering and working with people to create an environment that recognizes hard work, ingenuity, dedication and risk-taking.
Published (and copyrighted) in South Jersey Biz, Volume 4, Issue 7 (July, 2014).
For more info on South Jersey Biz, click here.
To subscribe to South Jersey Biz, click here.
To advertise in South Jersey Biz, click here.
Article continues below
---
advertisement


---
Author:
edited by Matt Cosentino and Amanda Hamm Hengel
Archives
---
A Looming Healthcare Crisis
Getting Your Life Back
Aging Graciously
A Show of Support
Fighting the Good Fight
Building a Community All Year Long
Under the Winter Weather
Innovations in Health Care
A Growing Presence
A Rewarding Journey
Relief is on the Way
Changing the Narrative
What's New in Neurology
Top Physicians 2022
No Pain, All Gain
More Articles