Local Teams In American Legion Regional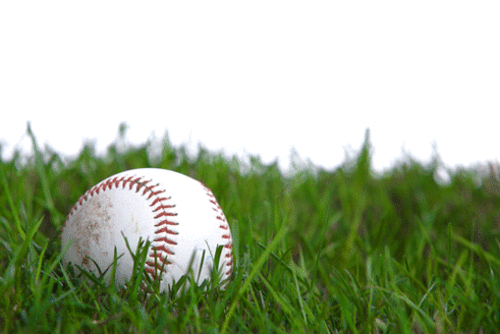 Brooklawn, Mount Laurel To Compete In American Legion Regional
Brooklawn's Senior American Legion baseball team is in its accustomed position after winning the 28th state title in franchise history. Once again Brooklawn will be vying for a national championship in the 19-and-under category.
Just last season, Brooklawn won the third World Series title since the franchise was founded by the late Joe Barth Sr. in 1952.
Now his son Dennis is guiding the team, and fans in South Jersey can see some outstanding American Legion action when the Mid-Atlantic Region Tournament begins on Thursday August 7 at Campbell's Field, home of the Camden Riversharks. This is a field that Dennis Barth knows well, since he is he head coach of Rutgers-Camden and has turned the program around in just two seasons. Rutgers-Camden plays its games at Campbell Field.
Brooklawn is the host of the regional action and thus would have earned a spot anyway. Still, Brooklawn won on the field, but since Brooklawn is hosting the tournament, New Jersey's No. 2 team, Mount Laurel, will also play in the tournament.
The fact that New Jersey's two representatives are from the eight-team Camden County League shows the strength of the league. (Even though Mount Laurel is in Burlington County, it plays in the Camden County League, which also has Gloucester County squads).
For those looking to attend the Mid-Atlantic Regional, here is the schedule:
Thursday, August 7
Game 1: PA (A) Champ vs. DE Champ 9:30 a.m.
Game 2: WV Champ vs. PA (B) Champ 12:30 p.m.
Game 3: MD Camp vs. Mount Laurel 4:00 p.m.
Game 4: NY Champ vs. Brooklawn 7 p.m.
Friday, August 8
Game 5: Loser Game 1 vs. Loser Game 3 9:30 a.m.
Game 6: Loser Game 2 vs. Loser Game 4 12:30 p.m.
Game 7: Winner Game 1 vs. Winner Game 3 4:00 p.m.
Game 8: Winner Game 2 vs. Winner Game 4 7 p.m.
Saturday, August 9
Game 9: Winner Game 6 vs. Loser Game 7 12 noon
Game 10: Winner Game 5 vs. Loser Game 8 3:30 p.m
Game 11: Winner Game 7 vs. Winner Game 8 7 p.m. Sunday - August 10
Game 12: Winner Game 9 vs. Loser Game 11 (See Note 1 below) 1 p.m.
Game 13: Winner Game 10 vs. Winner Game 11 (See Note 1 below) 4:30 p.m.
Monday, August 11
Game 14: Winner Game 12 vs. Winner Game 13 – 1 p.m. (See Note 2 below)
Game 15:(If necessary) Fifteen games will be needed if Winner Game 11 loses Game 13 or Winner Game 12 wins Game 14 - 4 p.m. Brooklawn earned its trip to the eight-team state tournament by winning District 3 and Mount Laurel won District 4.
In the state tournament, Brooklawn won its first four games, beating Hightstown 11-0, Ewing, 11-4; Mount Laurel, 8-0 and Fleminton, 10-4.
Mount Laurel beat Gibbsboro, 11-7, Gibbsboro, 8-6, before losing to Brooklawn, 8-0 and moving into the loser's bracket of the double-elimination tournament. Mount Laurel then stayed alive by beating Ewing 7-3.
That brought up the difficult task of facing Brooklawn. Mount Laurel would have had to beaten Brooklawn twice to win the state title.
Ryan DiMeo drew a bases loaded walk that brought home the winning run as Mount Laurel stayed alive with a 6-5 win over Brooklawn.
Then in the true championship game, Brooklawn won 9-4 with Gloucester Catholic's Tyler Mondile earning the victory.
Many of these Brooklawn players competed on last year's national championship team, so Brooklawyn has the experience to contend. The winner of the Mid-Atlantic Region advances to the American Legion World Series, which takes place August 14-19 in Shelby, North Carolina.
© SouthJersey.com 2014. All rights reserved. This article or parts thereof may not be reprinted or reproduced by any other party without the express written consent of SouthJersey.com. For more information, please call 856-797-9910.
For more Local Sports features, visit our South Jersey Sports page.
Article continues below
---
advertisement


---
Author:
Marc Narducci
Archives
---
Who's Who in Health Care
Former Shawnee star Doolittle Calls It A Career
Camden County College welcomes Baseball Hall of Fame
South Jersey Football Games of the Week
Out & About
QB Ronnie Borden is Back in the Game
Should fans be worried for the Phillies bullpen?
South Jersey Football Games of the Week
A look at South Jersey's Top H.S. Girls' Soccer Teams
Out & About
Eagles will be fine after close call in opener
High School Football Games of the Week
Is it Super Bowl or bust for the Eagles?
What's New in South Jersey?
From New Jersey to Nashville
More...