Group 3: Delsea Again The Favorite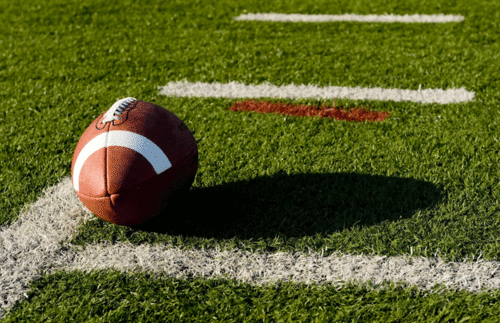 Delsea has won the last two South Jersey Group 3 football titles, and the Crusaders will again be a major contender despite some serious losses to graduation. What is interesting is that the two teams that Delsea beat in the title game, Northern Burlington in 2012 and Barnegat last season, are now longer in the South Jersey Group 3.
Here is a look at the Group with the new teams. The numbers by the schools are the enrollment in grades 9-11 from the 2013-2014 school year, which the NJSIAA uses. South Jersey Group 3 (723-917)
Cumberland 917
Wall Township 917
Allentown 905
Ocean City 905
Central Regional 895
Seneca 885
Highland 864
Delsea 851
Woodrow Wilson 827
Oakcrest 823
Pinelands 772
Manchester Township 743
Deptford 734
Bridgeton 725
Manasquan 723
Who's in: Allentown, Bridgeton and Ocean City are the newcomers. Last season Allentown competed in Central Jersey Group 3. Bridgeton was in South Jersey Group 2 and Ocean City competed in South Jersey Group 4.
Who's out: Northern Burlington moves to Central Jersey Group 4. Barnegat is now in South Jersey Group 2. Pemberton moves to Central Jersey Group 2.
Recent history: Delsea is the two-time defending champion. Before Delsea's recent run, the previous six champions are now competing in South Jersey Group 3. They are Shawnee and Lacey Township, who won two titles during this span, along with Hammonton and Timber Creek. All four of those schools are competing in South Jersey Group 4.
Outlook: Delsea, with one of the best traditions in South Jersey history, won't relinquish its title very easily. The Crusaders seek to be the first team to win three consecutive South Jersey Group 3 titles since Mainland in 1995-1997. (The 1995 title was later vacated due to the use of an ineligible player). Since the advent of NJSIAA South Jersey Group 3 playoffs in 1974, no other school has won three consecutive titles.
Delsea's Sal Marchese is among the top coaches not only currently, but in South Jersey history. He takes a career 165-56-1 record into this season. The Crusaders always have one of the top rushing attacks in South Jersey and this year should be no different. This year's leader is running back-defensive back Isaiah Spencer, a 5-foot-10, 195-pound senior. Last season, Spencer Rushed for 1,423 yards, and 21 touchdowns. He averaged a staggering 11.3 yards per carry.
One team to keep an eye on is Group 3 newcomer Bridgeton. Last season, the Bulldogs went 8-3 and advanced to the South Jersey Group 2 semifinals before losing 14-9 to then-unbeaten Woodstown.
Nazir Williams, a 6-4, 225-pound Bridgeton senior wide receiver-defensive end has already committed to the University of Connecticut. Senor Cappadonna Miller is among South Jersey's top defensive backs. Senior Stefon Bowman rushed for 1,021 yards and 16 TDs while averaging 6.9 yards per carry.
This is an experienced team ready to make a run.
Among other teams that could factor in the race are Manasquan, Highland and Woodrow Wilson.
Manasquan was the top seed in last year's tournament, before losing to Delsea, 27-10 in the semifinals.
Highland is coming off a 4-6 season, but was a playoff team last year and coach Craig Stinson has an experienced group. And Woodrow Wilson, also 4-6 last year, is another team returning a group of veterans.
Other teams will no doubt surface during the season but for the third straight year, Delsea will begin the preseason as the South Jersey Group 3 favorite.
© SouthJersey.com 2014. All rights reserved. This article or parts thereof may not be reprinted or reproduced by any other party without the express written consent of SouthJersey.com. For more information, please call 856-797-9910.
For more Local Sports features, visit our South Jersey Sports page.
Article continues below
---
advertisement


---
Author:
Marc Narducci
Archives
---
Dick Allen a glaring omission in recent Hall of Fame vote
One Last Thing: Off the Ice
The Long Journey in a High School Football Season
South Jersey Coronavirus (COVID-19) Developments (December 7)
Sandwich Supremacy
Four South Jersey Regional Football Champions
A Familiar Voice
Men of The Year 2021
Joining the Family Business
Giving Kids a Shot
Deck the Halls
High School Football Regional Championship preview
South Jersey Coronavirus (COVID-19) Developments (December 1)
There is still a place for Thanksgiving football
Eagles soap opera continues
More...