Brooklawn Once Again National Champion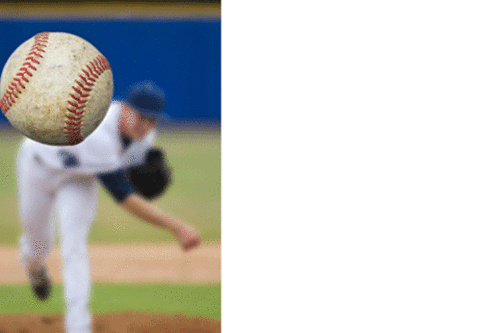 Brooklawn Once Again National World Series Champion
With all the hard-fought wins along the way, Brooklawn's Senior American Legion team ended things with a laugher. Playing on ESPNU, Brooklawn showed the nation what one of the country's premier American Legion 19-and-under programs is all about.
After a nailbiting 7-6 semifinal win over Hawaii, Brooklawn won its second straight American Legion World Series title with an 18-0 rout of Midland Michigan, in Tuesday's championship game at Shelby, North Carolina.
Thus the storied franchise not only successfully defended its crown, but also captured the fourth World Series title in its history.
Tyler Mondile, who will be a junior at Gloucester Catholic, emerged as the ace of the team so it was fitting that he started and won the final game.
Mondile allowed just five hits in going the distance of seven innings, in a game that was stopped after seven due to the 10-run rule. Every starting position player scored at least one run, showing the great balance of this team. Coach Dennis Barth's Brooklawn squad finished with a 54-7 record and became the first team to win back-to-back ALWS titles since Rio Piedras, Puerto Rico did it in 1973 and 1974.
Sean Breen, a senior-to-be second baseman at Gloucester Catholic, was a big winner of the other awards. He won the American Slugger Award, which goes to the player who compiles the highest batting average at Regional and World Series competitions. In 11 games, he batted .575 and also scored a team-high 15 runs.
Breen also won the Big Stick Award, for the most total bases (29). He also captured the George W. Rulon American Legion Player of the Year Award, awarded to the all-around best player who best represents teamwork, loyalty, cooperation, self-reliance, fair play and courage.
Breen was among five Brooklawn players named to the All-Tournament team.
Others included first baseman Anthony Harrold, and outfielder Pete Farlow, who will be seniors at Gloucester Catholic, Mondile and pitcher Eric Schorr, a recent graduate of Audubon. Harrold batted .422 with four doubles, two triples and 11 RBIs. Farlow hit .452 with nine RBIs. Mondile was 3-0, including 2-0 in the World Series. He had a 0.86 ERA in the three wins. Schorr was 2-0 with a 1.50 ERA.
Brooklawn opened the World Series with a 9-1 win over Cromwell, Connecticut. Mondile allowed one run in six innings. Rightfielder Frank Kinsey, who will be a senior at Gloucester Catholic, went 3 for 4 with two RBIs, and catcher Todd Tre, was 1 for 2 with three RBIs.
Next was a 9-2 win over Jacksonville, Florida as Schorr allowed one run in five innings to earn the win. Harrold was 4 for 4 with two RBIs.
Brooklawn then beat Midland, Michigan, 9-8. After this score, everybody felt the rematch would be just as close, but that obviously didn't materialize.
Austin Darrow earned the win with one inning of shutout relief. Breen was 2 for 3 with three runs scored. John Malatesta, a recent graduate of Vineland, scored the winning run on a wild pitch.
Brooklawn then earned a thrilling 7-6 semifinal win over Waipahu, Hawaii. It was a game Brooklawn led 6-0 and then had to hang on.
Farlow got the win, pitching 7 2/3 innings, but recent Audubon graduate Kevin Terifay earned the save with 1 1/3 innings of clutch relief.
Terifay entered with two outs in the eighth, runners at the corners and Brooklawn holding on to a 7-6 lead. A Rutgers Camden recruit, Terifay then recorded a strikeout to end the inning. In the final inning, with runners on second and third, Terifay recorded a game-ending strikeout. That advanced Brooklawn to the championship game, one where they picked an opportune time to play arguably their best game of the season.
© SouthJersey.com 2014. All rights reserved. This article or parts thereof may not be reprinted or reproduced by any other party without the express written consent of SouthJersey.com. For more information, please call 856-797-9910.
For more Local Sports features, visit our South Jersey Sports page.
Article continues below
---
advertisement


---
Author:
Marc Narducci
Archives
---
Who's Who in Health Care
Out & About
QB Ronnie Borden is Back in the Game
Should fans be worried for the Phillies bullpen?
South Jersey Football Games of the Week
A look at South Jersey's Top H.S. Girls' Soccer Teams
Out & About
Eagles will be fine after close call in opener
High School Football Games of the Week
Is it Super Bowl or bust for the Eagles?
What's New in South Jersey?
From New Jersey to Nashville
Frustrating times for Millville's Mike Trout
High School Football Games of the Week
Hammonton's Kenny Smith off to a quick start
More...