Dentistry Dynamics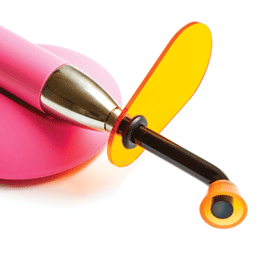 …From the pages of Art of Living Well…
Technological and procedural advancements are making your trips to the dentist easier than ever.
Going to the dentist has not only become a more pleasant experience in recent years, it's also becoming more convenient. That's because it's increasingly common to have the opportunity to receive additional wellness care right at the dentist's office. Like many medical offices that are expanding their services, some dentists are looking to go beyond just teeth cleaning and repair. Continual advances in technology are bringing patients the latest and greatest options to make dental care quicker and more comfortable.
Comfortable care
Going to the dentist is not typically at the top of most people's lists of things they enjoy doing. But whether you truly fear the dentist, or simply find it less than favorable these days, it's becoming much easier to handle, due to dental practices' new technologies and services.
Dr. Mary Farren, whose family practice is in Cherry Hill, says that for the last five years her practice has been offering Chairside Economical Restoration of Esthetic Ceramics, or CEREC, a computer that allows her to make all porcelain crowns in one office visit. "This has revolutionized dentistry and has allowed us to keep pace with today's fast-paced business environment," Farren says. "With CEREC, we no longer have to take uncomfortable, distasteful impressions. We use a digital imaging device to take pictures of the teeth instead. The computer then makes a 3D image of the patient's mouth. The computer, using all the information from the particular patient, designs a crown."
Farren says that using this computer allows her to change anything she needs to meet her specifications. It's all very customized: A milling unit takes the patient's information, then mills the crown from a solid block of porcelain. The entire process takes only a little over an hour, and the patient leaves with their permanent crown. "Say goodbye to a second office visit at least two weeks later to have the permanent crown put in," Farren says. "Patients love getting their work done in one day and saving another day off from work or having to pay a babysitter."
Sedation dentistry is also changing the way people view the dentist. For decades, there was a population of people who would avoid the dentist all together. Whether it was fear or discomfort keeping them away, these individuals may have let serious dental problems go in order to avoid visiting the dentist. But with sedation dentistry, or "sleep dentistry" as it's been termed, that's changing.
"Patients with great fears, bad gagging problems, or with tremendous amounts of treatment required can all benefit from sedation dentistry, where our goal is that they not feel or remember a thing," says Dr. Stephen J. Markus of The Centre for Dentistry in Haddon Heights.
Markus and his staff go above and beyond to practice "compassionate care," even for those patients that don't require sedation dentistry. There is an extensive library of more than 300 CDs, as well as iPods, Pandora, and Slacker, all available to entertain patients and block out the sound of the drill. Markus says the practice also utilizes electric drills, which are the quietest available.
A greater emphasis on comfort is definitely a growing trend in the dental industry. Dr. Charmen Douglas of Beautiful Smile, LLC, in Gibbsboro says that at her practice, they practice the "Teddy Bear Care" philosophy that includes many extras to make the visit more relaxing. This may include spa water, a video headset, paraffin wax hand treatments, blankets and pillows, and even movies during treatment. Douglas says that mild sedation is also available when needed.
One stop for wellness
Many dental practices are also delving into other areas of expertise in order to truly offer their patients well-rounded care, including medical treatments you might never expect at a dentist's office.
Douglas says that people may also be surprised to know that dentists are being trained to offer cosmetic injections such as Botox and Dermafills. "With our knowledge of the head and neck and its muscles, dentists are very well-equipped to administer these injections," Douglas says. "In fact, many of the trainers for these types of products are oral surgeons—they're the ones training the physicians." And though your dentist might not be the first person that comes to mind when you think of treating or determining the cause of sleep apnea, dentists are in fact very knowledgeable in matters of the head, throat, and mouth.
Sleep apnea is a serious medical concern that often goes undiagnosed, but it can become a safety hazard not just for the patient but for their work environment or within their family if it leads to impairment or dysfunction, according to Douglas. Once the cause behind the sleep apnea is determined, Douglas can help treat the condition to deliver relief.
"There are alternatives to the CPAP machine that so many people think is the only option," Douglas says. "Some patients aren't a good candidate for CPAP or may have only a mild case, such as obstruction because of the tongue. In these cases, an oral appliance might be the best solution."
In addition to sleep apnea and cosmetic injections, many dentists are also equipped to help patients struggling with headaches. Markus says that he doesn't think many people are aware of the fact that he can help eliminate or drastically diminish headaches.
"Many patients are in treatment for years with migraines and can be pain-free in weeks, without medication," Markus says. "Often we can offer a money-back guarantee on our treatment."
Change for the better
There's no doubt that dentistry has seen exciting changes over the years, and as many of our area dentists make a concerted effort to stay on top of the latest trends and technology, there will likely be even more changes to come.
Fortunately, that means that dental visits are not only more comfortable but often also more efficient and more convenient. A trip to the dentist no longer has to be a dreaded deed. In fact, it may even be a relaxing and enjoyable experience.
Resources
Beautiful Smile, LLC
146 Haddonfield-Berlin Road
Gibbsboro
(856) 282-1275
BeautifulMouth.com
The Centre for Dentistry
209 White Horse Pike
Haddon Heights
(856) 546-0665
Cent4Dent.com
Mary F. Farren DMD, LLC
1908 Springdale Road
Cherry Hill
(856) 751-6606
MaryFarrenDMD.com
Published (and copyrighted) in the Art of Living Well pull-out section of Suburban Family Magazine, Volume 5, Issue 6 (August, 2014).
For more info on Suburban Family Magazine, click here.
For information about advertising in Suburban Family Magazine, click here.
To find out where to pick up your copy of Suburban Family Magazine, click here.
Article continues below
---
advertisement


---
Author:
Lindsey Getz
Archives
---
A Looming Healthcare Crisis
Getting Your Life Back
Aging Graciously
A Show of Support
Fighting the Good Fight
Building a Community All Year Long
Under the Winter Weather
Innovations in Health Care
A Growing Presence
A Rewarding Journey
Relief is on the Way
Changing the Narrative
What's New in Neurology
Top Physicians 2022
No Pain, All Gain
More Articles