Close of Biz: Making a Choice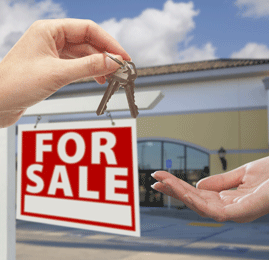 …From the pages of South Jersey Biz…
Local experts share their opinions on buying or continuing to lease your property.
When the economy suffered tragically in 2008, all sectors of business were affected. Real estate was one of the hardest hit, as values dropped to unheard-of levels and business owners questioned the value of owning their own properties. Now, as we continue to recover from the economic decline, opinions continue to vary greatly between buying and leasing.
So why buy? Finances and costs are the principal concerns that arise when considering a purchase as large as property. CBRE Brokerage Agency Services Vice President Daniel McGovern says the benefits of buying tend to vary from company to company depending on the particular property.
"With interest rates as low as they are, there very well may be a financial benefit to purchasing a property as opposed to leasing it," says McGovern. "In South Jersey, many companies like the idea of purchasing a property so they can build equity in something they can eventually sell in the future."
As equity is indeed an advantage, personal pride and emotional satisfaction tend to be the top-ranking reasons for buying. There is flexibility here, freedom even. It possesses the ability to let one's creative influences run wild and to control this piece of property without checking for someone else's permission. For example, if the owner wants the front door painted red or an industrial look to their company headquarters—it's done.
Although emotional satisfaction may drive some to the commitment of buying, Ed Barski of Barski-Katinsky Real Estate finds that most clients buy for no other reason than because they have a real estate "issue."
"It's often a life event that causes your current commercial residence to be insufficient," Barski says. "A few examples would be the desire to build an equity position in an asset, the desire to receive additional tax incentives, and, in most cases, because it is cheaper to buy than it is to rent. Emotional satisfaction is the result of purchasing property but generally not the persuading factor."
As blissful as the new owner might be about their purchase, it is important to be prepared for future endeavors. So before making any permanent decisions, it would be wise to consider hiring a reputable inspection company to evaluate the property. Bring in a professional to study costly items such as the roof and HVAC units. M. Zev Rose, an attorney with Sherman, Silverstein, Kohl, Rose & Podolsky, suggests buyers start doing their homework.
"Buyers have the right to investigate," says Rose. "Find out exactly the use of the property, if there were any previous violations, and if there are any environmental issues you will inherit. Due diligence is the most important aspect of buying."
Of course, maintenance and property damages are sure to occur every now and again as the seasons change and as the property grows old with age. Pipes will rust, light bulbs will need to be changed, and roofs will eventually need to be replaced. The unfortunate shortcomings of buying property include managing these sorts of issues independently, unlike those who lease.
Leasing is fairly simple when it comes to repairs or damages of any sort, for the responsibility primarily falls on the landlord. If you're having difficulty with the electric, you can call the landlord. Although the contract may not allow the elasticity of style choice, the benefits may help financially. Barski states that when it comes to leasing vs. buying, there are three direct benefits.
"First, with interest rates being extremely low, the cost to borrow money is very affordable, which means mortgage payments based on fair market value of the property will be less than the fair market rent for the same property in the current market," he says. "The second is interest tax deduction, meaning that a portion of the total payment can be written off at the end of the year on your taxes. The third is that an equitable position will be built in the property and over time, a large asset will be created."
The downfall of leasing lies in the restrictions of mobility. As standard commercial leases are legal binding contracts, attempts to terminate before the automatic termination date are usually unsuccessful. Marc Policarpo of Binswager Company suggests negotiation is a solution. "If wary about restricted flexibility, negotiate early termination options before signing the papers," he says. "Most often, buy-out provisions occur depending on how much the landlord has invested in the property itself."
Before signing any dotted line, whether it is for buying or leasing, it's wise to evaluate some essential details. The decision-making process can be affected by a number of things: financial stability, location expansion, and the possible growth of the company you run. As Rose suggests, do the homework, for one decision could affect the rest of your life.
Published (and copyrighted) in South Jersey Biz, Volume 4, Issue 8 (August, 2014).
For more info on South Jersey Biz, click here.
To subscribe to South Jersey Biz, click here.
To advertise in South Jersey Biz, click here.
Article continues below
---
advertisement


---
Author:
Kristina Ryan
Archives
---
Family Fun
Live from the White House
Collingswood
Stepping Up to the Plate
Local Story
Lingering Questions
Still Fresh
Under the South Jersey Sun
Riverside Retreat
Against All Odds
Like a Girl
Going Her Own Way
Fall In
Aiming to Please
Walk of Fame: Natalie Hope Sommermann
More...