Olympic American Girls: Best By Far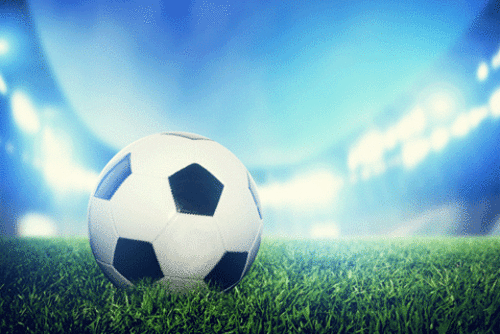 Olympic American Girls' Soccer: Best in South Jersey By Far
The Olympic Conference American Division was expected to be a two-team race in girls' soccer, which is no revelation. That's the division in which Lenape and Eastern have been the two most dominant teams.
Lenape has won seven straight South Jersey Group 4 titles, and in that span the Indians also have captured two state titles.
And before Lenape went on its run, Eastern won consecutive state titles in 2005 and 2006.
Lenape beat Eastern in last year's South Jersey Group 4 final, 2-0.
And the two teams opened this year against one another with Lenape scoring a last-minute 2-1 victory.
The perception in preseason was that these two teams were the class of the division and that there were other Top-10 contending South Jersey teams in the division, but that those other teams were probably a notch below the top two.
That line of thinking may have to be revisited. And it shows why the Olympic Conference American Division is by far the top girls soccer conference in South Jersey and among the best statewide.
Shortly after that win over Eastern, Lenape played Shawnee to a 1-1 draw.
What made the draw more impressive from Shawnee's standpoint is that the Renegades had to overcome a 1-0 deficit on a goal by Wake Forest-bound Lizzie Kinkler.
Taylor Ryan got the equalizer for the Renegades. On Sept. 22, yet another American Division perennial power--Cherokee--beat Lenape 2-1 in overtime with both goals by Shaye McGoey. That really threw things for a loop.
In addition, the game after facing Lenape, Eastern played Shawnee to a 1-1 draw.
Oh and we didn't even mention yet another tough team from the division, Washington Township. The Minutemaids lost highly competitive games to the frontrunners, falling 2-1 to Lenape and 3-1 to Eastern.
Washington Township has also earned 1-0 wins over both Cherokee and Shawnee. In fact, that defeat to Washington Township was the only loss through its first seven games by Shawnee. That, of course, also included the ties against Lenape and Eastern.
Besides the loss to Washington Township, Cherokee's only other defeat in its first seven games was to Eastern, 1-0.
So it's no stretch to say that Lenape, Eastern, Shawnee, Washington Township and Cherokee are all capable of beating one another.
Whether all five hang around in the race for the American Division title remains to be seen. In the American, the teams play each other twice. And it's likely that all five teams could also receive a bid in the 16-team South Jersey Coaches Tournament, the single-elimination event where the best teams in South Jersey compete.
And all five schools compete in South Jersey Group 4. So some of these teams could be facing each other four times. That is what happened last year between Lenape and Eastern.
It would be no surprise if these are the two left standing at the end of the American Division race, but it won't be easy with such steep competition.
And by the end of the regular season, all five teams will be ready for the postseason. That's because each time any of these five meet, it's like a playoff game due to the intensity and the talent on both sides.
© SouthJersey.com 2014. All rights reserved. This article or parts thereof may not be reprinted or reproduced by any other party without the express written consent of SouthJersey.com. For more information, please call 856-797-9910.
For more Local Sports features, visit our South Jersey Sports page.
Article continues below
---
advertisement


---
Author:
Marc Narducci
Archives
---
Who's Who in Health Care
Out & About
QB Ronnie Borden is Back in the Game
Should fans be worried for the Phillies bullpen?
South Jersey Football Games of the Week
A look at South Jersey's Top H.S. Girls' Soccer Teams
Out & About
Eagles will be fine after close call in opener
High School Football Games of the Week
Is it Super Bowl or bust for the Eagles?
What's New in South Jersey?
From New Jersey to Nashville
Frustrating times for Millville's Mike Trout
High School Football Games of the Week
Hammonton's Kenny Smith off to a quick start
More...