Change At The Top In Boys Basketball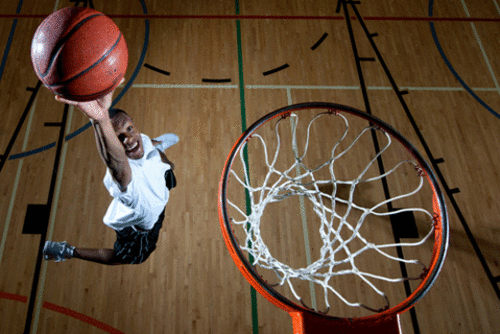 Change At The Top In South Jersey Boys Basketball
Last season, Paul VI was the consensus No. 1 boys' basketball team in South Jersey, but with the Eagles in rebuilding mode, the race for No. 1 appears wide open.
Camden Catholic has earned the nod as The Philadelphia Inquirer's preseason No. 1 team and, after an impressive opening 55-46 win over Shawnee, the Irish suffered their first loss against Cherokee. 51-47. Still, Camden Catholic should be in the thick of things.
Camden Catholic has one of the most versatile players in South Jersey in 6-foot-7 senior Brendan Crawford, who said he has improved his perimeter game by working on his outside shot all summer. It showed when he hit three, three-pointers against Shawnee.
In addition, the Irish have one of the top defensive players in South Jersey in 6-9 senior Demola Onifade.
With Crawford and Onifade, it will be tough to score against the Irish consistently from inside. Senior guard Courtney Cubbage is a threat from the perimeter or driving to the basket.
Cherokee also showed that it will be among many contenders in a Group 4 field that is as deep as it has been in recent memory.
Two teams in Camden Catholic's own conference, Camden and Bishop Eustace, will give the Irish a run for the division title, further demonstrating the balance in South Jersey.
Camden went 22-10 last season and came on strong at the end of the year, winning the South Jersey Group 3 title. Brad Hawkins, a 6-1 junior who is one of the top football prospects in the country as a wide receiver, is among four returning starters. Also back are junior forward Jamal Holloway and senior guards Rasool Hinson and Will McCants.
(Camden lost its opener to Eastern, 51-50, so the winning Vikings under new coach Kevin Crawford bear watching in a long list of Group 4 contenders).
Bishop Eustace didn't get off to a good start, losing its opener 39-35 to a Lenape team that could be better than forecast.
As usual, Lenape will have one of the top defensive teams in South Jersey, evident by the score against Eustace.
Leading Eustace will be junior guard Mike Cohen, an Auburn recruit, who had a team-high 10 points in the loss to Lenape.
In order for Eustace to be among the top teams in South Jersey, the Crusaders will have to do the job shooting free throws. In the loss to Lenape, Eustace was 6 for 19 at the foul line.
It says here that Eustace will be a major threat. Yet what does that say about Lenape?
The Indians, who were led by senior guard Garrett Mahon, who had 15 points, are coming off a 10-18 season. This is annually a Top 10 contender in South Jersey and if nothing else, the win over Eustace shows that Lenape will be vastly improved.
The Cape Atlantic League will have three serious contenders for the top spot: Atlantic City, St. Augustine and Holy Spirit.
Atlantic City opened with a 54-50 win over a Delsea team that has received preseason South Jersey Top 10 mention. Junior point guard Lamar Thomas led the way with 16 points. That's an impressive opening win over a Delsea team that is the defending South Jersey Group 3 champion and will remain the favorite going into this season.
Atlantic City had to withstand a 28-point effort from Delsea's Kaleb Morton, who hit six three-point field goals. So look for Delsea to figure strongly in the Top 10 mix.
As for the other two Cape Atlantic teams, St. Augustine will have one of the top inside-outside combos in 6-7 sophomore Justyn Mitts and junior point guard Sa'eed Nelson.
Holy Spirit wasn't tested in its first two games, beating Millville, 74-45 and Pemberton, 83-59. The win over Pemberton was of note since the Hornets were a South Jersey Group 2 finalist last season and this year have moved to Central Jersey Group 2, where they figure to be a threat. In the win over Pemberton junior guard CJ Barnes had 23 points and senior guard John Middleton added 18. Cherry Hill East, which beat Paul VI, 62-37 in the opener and has one of South Jersey's top guards in Penn recruit Jake Silpe, and rival Cherry Hill West, along with Shawnee are three other Group 4 teams to watch.
© SouthJersey.com 2014. All rights reserved. This article or parts thereof may not be reprinted or reproduced by any other party without the express written consent of SouthJersey.com. For more information, please call 856-797-9910.
For more Local Sports features, visit our South Jersey Sports page.
Article continues below
---
advertisement


---
Author:
Marc Narducci
Archives
---
Who's Who in Health Care
Former Shawnee star Doolittle Calls It A Career
Camden County College welcomes Baseball Hall of Fame
South Jersey Football Games of the Week
Out & About
QB Ronnie Borden is Back in the Game
Should fans be worried for the Phillies bullpen?
South Jersey Football Games of the Week
A look at South Jersey's Top H.S. Girls' Soccer Teams
Out & About
Eagles will be fine after close call in opener
High School Football Games of the Week
Is it Super Bowl or bust for the Eagles?
What's New in South Jersey?
From New Jersey to Nashville
More...