Take 5: New hopes for a new year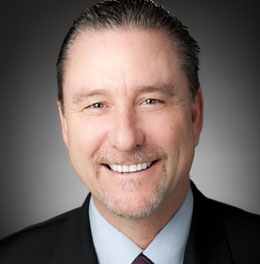 …From the pages of South Jersey Biz…
The beginning of each year brings renewed optimism in the business sector. That's why we reached out to five South Jersey executives to find out what they're hoping for in 2015 as well as the resolutions they vow to keep.
"As we celebrate our 70th anniversary, my initial response would be to maintain our long-standing customer focus—a commitment built on knowledge, quality and service. This year, however, the status quo is not enough. My second resolution stems from the recognition that business is far more global in scope and the importance of expanding beyond the traditional boundaries. For Bloom, that means expanding our horizons across the country and not only across the bridge. This greater reach is more than geographic but also a look to new industries. For example, companies specializing in 'green' energy are replacing traditional manufacturing firms. So for 2015, my New Year's business resolution will include a broader view of 'our' world and the positive impact it can have on the community we've been a part of for seven decades."
Frank Martin (pictured), President
The Bloom Organization
"My 2015 resolution strangely looks a lot like 2014's and maybe quite a few years' before that. Like many businesses, ours gets the feeling of a fresh start the first day back after Dec. 31. CPAs start right up with our busiest four months, when we complete 60 to 70 percent of what we do for the entire year. I'd like to jump right in at the beginning of January and get as much accomplished as early as possible. The more that gets finished and out of the way quickly in January and February, the less stress exists at the time we're busiest, late March and early April."
R. Dennis Vogt, CPA
Partner at Alloy Silverstein
"For this New Year's resolution our main goal is to continue the diversification and expansion of our clientele between both public and private entities and the respective sectors of our industry. Such diversification helps to insulate ourselves to the extent possible from the impacts of a poor and fluctuating economy, while enabling us to grow."
Teal Jefferis, Principal,
Jefferis Engineering Associates
"Looking back, 2014 was a good year for 1st Colonial Community Bank. It is anticipated that 2015 will be even better as our service reputation envelops southern New Jersey. Further augmenting my conviction that we will continue our growth in size and profitability is the image that some of our competition is portraying in our market. Legions of shoe salesmen are not the secret to success in growth. It's knowledge, maturity and professionalism on the part of our officers. I look forward to being of service."
Gerard Banmiller, President and CEO,
1st Colonial Community Bank
"Our business plans/goals are to promote our exceptional level of service both in the commercial and residential realm, expand our market presence into new geographical areas and prepare for the new changes coming in the title insurance industry. Focusing on these areas will help us grow our revenue and increase our profit margins. With the new regulations coming forth in the title industry we are preparing to be leaders amongst the changes ahead."
Keith Langan, Executive Vice President,
Surety Title Company
Published (and copyrighted) in South Jersey Biz, Volume 5, Issue 1 (January, 2015).
For more info on South Jersey Biz, click here.
To subscribe to South Jersey Biz, click here.
To advertise in South Jersey Biz, click here.
Article continues below
---
advertisement


---
Related Articles
---
Author:
Editorial Staff--South Jersey Biz
Archives
---
A TALE OF THREE WEDDINGS
Timber Creek's Leary heads to Illinois
One of Us
The Weekender
Hometown Flavor
Hoop Dreams
Symon Says
Food & Drink: Raise a Glass
Off the Ice
Rewarding Work
Dig This
The Berlin Cemetery
A Southern Mansion
Fire on the Morro Castle
Pine Barrens Fire of 1936
More...