Southern Exposure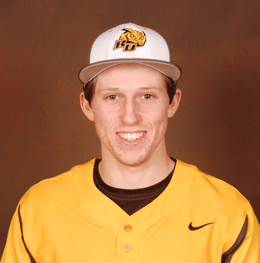 …From the pages of South Jersey Magazine…
Go Figure
3:56.79: Amount of time it took Ford Palmer, a Galloway resident, to run a mile, claiming the title of the fastest mile runner in South Jersey.
$1.57 BILLION: Amount a judge ruled must be put into pension funds for retired public workers, after Gov. Christie was sued by unions for public workers after saying he wouldn't be able to make the payments he promised in 2011.
$1.23 BILLION: The amount Rowan University generates annually for New Jersey's economy, according to a study conducted by the Philadelphia-based Econsult Solutions. The study was contracted by Rowan for $30,000.
$500,000: Amount to be doled out by the state Department of Transportation's Local Aid Infrastructure program and split between two South Jersey towns—one in Franklin Twp.—that will go towards repairing roads and sidewalks.
14.5¢: New Jersey's state gas tax, the second lowest in the country. Some local groups are suggesting a 10-cent hike in that tax to help pay for necessary infrastructure repairs.
$1 million: Amount of a winning Powerball ticket sold in New Jersey. Three third-place winners of $10,000 tickets were also sold in the Garden State, including one bought at the Country Farm store on Route 73 in Maple Shade.
Hit or miss
South Jersey native Rodney "Darkchild" Jerkins won a Grammy this year with Sam Smith, for producing Smith's hit single "Stay With Me," which won Record of the Year.
More than three in five New Jerseyans polled called their home state a good or excellent place to live, a Monmouth University poll found.
John McCarthy Jr., of Cinnaminson, signed with Major League Soccer's Philadelphia Union. McCarthy, who played for the Ocean City Nor'easters in 2012 and 2013, is the son of Cinnaminson Mayor John McCarthy.
Saladworks, which started in Cherry Hill, filed for Chapter 11 bankruptcy, in hopes to seek a buyer and end litigation between its owners. The company says all New Jersey restaurants will continue operating.
Police officers in Evesham Township apprehended a suspect who allegedly broke into several cars after following his footsteps through the snow and straight to his hiding spot in a car a few blocks away.
A South Jersey husband and wife admitted they planned the 2012 fire that burned down the historic diner they owned, Angie's Bridgeton Grill. They each pleaded guilty to one count of conspiracy to commit arson.
Datebook
3/7
Celebrate your Irish heritage, whether real or honorary, at the Burlington County Saint Patrick's Day Parade. Don your green, and enjoy Irish music and step dancers at this unique event. 1 p.m., Downtown Mount Holly, MountHollyParade.com
3/11
Listen and truly experience the soulful sounds of pure old Delta Blues as Keb' Mo' & Band performs live for a one-night-only show at the Scottish Rite Auditorium. March 11, 7:30 p.m., 315 White Horse Pike, Collingswood, (856) 858-1000, $34, $47, $75
3/27
Enjoy a night of interpretive dance at Pfleeger Concert Hall for an unforgettable performance by Israeli dance company LeeSaar the Company. 8 p.m. March 27, Pfleeger Concert Hall at Wilson Hall, Rowan University, (856) 256-4545, Rowan.tix.com, $12-$15
3 Things You'll learn
Columnist Robin Rieger has a role in the new Tina Fey show coming to Netflix. Page 18
The Doors' Robby Krieger had only been playing electric guitar for a year before joining the band. Page 20
In addition to being a successful music artist, Miranda Lambert also has her own line of boots and owns a bed and breakfast. Page 46
Street Level
Burlington County: Mount Laurel
Four men made off with nearly $3,000 in electronics from an AT&T store in Mount Laurel. According to reports, the men were wearing hooded sweatshirts with their faces covered, and images of the suspects were recorded by the store's surveillance cameras.
Camden County: Cherry Hill
A woman was arrested in the parking lot of the Cherry Hill Mall after allegedly shoplifting perfume while carrying a stun gun, police say.
Camden County: Glassboro
A Rowan University freshman was shot in both legs in a drive-by shooting while attending a party at the Campus Crossings apartment complex, Glassboro police said. The student was treated and released and two Sicklerville men were apprehended in relation to the incident; one was later released.
Did You Hear?
"When we took over, it was like the Wild West."
—Camden County Freeholder Director Louis Cappelli Jr. said, in regards to the Camden County Police Department replacing the Camden's dwindling police force in May 2013.
Voice & Vent
THIS MONTH, on Page 50, we take a look at the Grow NJ program and how it's being used to help boost the state's economy by keeping business planted in the Garden State. Share your opinion by visiting SouthJersey.com's Voice and Vent section and answering:
"Do you think the corporate tax breaks given through the Grow NJ program are going to help New Jersey's economy?"
Click on "Submit" to make your vote count. Next month, we'll report back on what our readers are thinking.
Last month, we asked:
"Do you visit fine dining restaurants more than once a week?"
68% of you said No
32% of you said Yes
People: Cuddle Receiver
For some animal lovers, the Super Bowl takes a backseat to its fluffy—and arguably cuter—counterpart, Animal Planet's Puppy Bowl, which each year on Super Bowl Sunday, features two teams made up entirely of rescue puppies that "play" a game of football on a miniature field, all in an effort to encourage viewers to adopt shelter animals.
Kim Mangione, founder and director at New Life Animal Rescue in Marlton, found herself part of the action this year when the three-month pit bull mix from Philadelphia named Jamison that she rescued and fostered was chosen to participate in Puppy Bowl XI. Mangione sat down with South Jersey Magazine to chat about nursing the abandoned pup back to health, and what it was really like behind the scenes at the Puppy Bowl.
Rescuing Jamison...
I rescued Jamison from Philadelphia after he had been abandoned in someone's front yard at just 4 weeks old. He was emaciated, full of worms, had what appeared to be cigarette burns on his face and body, and was suffering from seizures. Once we got him stabilized the seizures stopped. (They were most likely caused by low blood sugar.) I syringe-fed him the first week or so until he was strong enough to eat puppy mush. Then as the weeks went on he became stronger—and loved the attention and constant cuddling he was getting.
Getting him into the Puppy Bowl…
Around that [same] time, I received an email from Animal Planet asking if we might have any puppies that would be good candidates for the Puppy Bowl. I immediately thought of Jamison, since he was so playful, loved other dogs, and has of course the cutest face ever.
Jamison's best position…
It would have to be Cuddle Receiver.
For more information on New Life Animal Rescue, visit NewLifeAnimalRescue.org. Find Mangione's full interview on SouthJersey.com
Names to Know
Local people making a difference in South Jersey and beyond
Suarez (pictured), a Voorhees native and Rowan University baseball player, recently received the Most Courageous Athlete Award at the Philadelphia Sports Writers banquet. Suarez overcame leukemia, a debilitating bone condition known as AVN and a double-hip replacement. He fought back to resume his baseball career and appeared in nine games last season for the Profs, posting a 3-0 record on the mound.
Wallace, a member of the Kennedy Hospital Board of Trustees and a retired New Jersey Supreme Court Justice, was one of five outstanding New Jerseyans to be honored by the William J. Hughes Center for Public Policy 2015 Hughes Center Honors, receiving the Civility in Government and Politics Award given for professional excellence and a commitment to public service, civility and bipartisanship.
This Washington Township High school engineering teacher and 15 of his students teamed up with Jerry McGough, chief operating officer of S4 Worldwide, a high-tech surveillance company, to help design a protective shell for a S4 Worldwide-designed video camera designed to be worn by police officers. About 20,000 of these BodyCam cases have already been assembled.
Carpenter is tasked with the role of first coach of the as-of-yet unformed women's volleyball team at Rowan College at Gloucester County (RCGC). The New York native was a college multi-sport athlete himself, and has equally big plans for the team, hoping to forge a competitive program in just a few years.
Haddonfield native Hyde—who runs a production company Indie City Films—recently starred in the indie film Mount Joy. Produced by her husband Jack Lewars, the movie premiered last year at the Santa Barbara Film Festival and is now available on DVD and digital formats.
Gelernt, class of 2016 at Moorestown Friends School, received a 2015 Cogito Research Award from the Johns Hopkins Center for Talented Youth, one of only 10 students in the country to claim such an honor. The award includes a grant and will help fund Gelernt's research, which could help doctors determine patients' susceptibility to heart disease.
Published (and copyrighted) in South Jersey Magazine, Volume 11, Issue 12 (March, 2015).
For more info on South Jersey Magazine, click here.
To subscribe to South Jersey Magazine, click here.
To advertise in South Jersey Magazine, click here.
Article continues below
---
advertisement


---
Author:
Andrew Anastasio
Archives
---
Family Fun
Live from the White House
Collingswood
Stepping Up to the Plate
Local Story
Lingering Questions
Still Fresh
Under the South Jersey Sun
Riverside Retreat
Against All Odds
Like a Girl
Going Her Own Way
Fall In
Aiming to Please
Walk of Fame: Natalie Hope Sommermann
More...