Reopening The Doors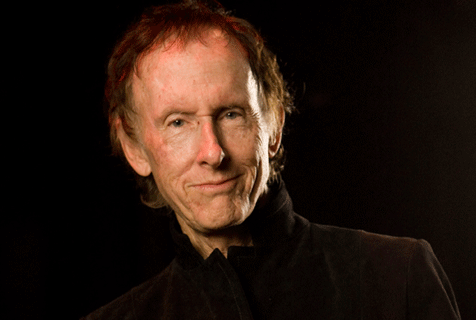 …From the pages of South Jersey Magazine…
Guitarist Robby Krieger revisits the past for one special evening in Collingswood.
Though Jim Morrison is the iconic name most often associated with The Doors, without guitarist Robby Krieger fans may not have been able to sing along to "Love Her Madly," "Love Me Two Times," or the band's preeminent hit "Light My Fire." Krieger penned all of those tunes and plenty of others during his time in one of the greatest rock 'n' roll bands in history.
Speaking via phone from his California home, the 69-year-old Krieger is about as laid back as can be, talking in an almost whisper-like tone about his upcoming tour which will bring him through Collingswood's Scottish Rite Auditorium on April 3 for what is billed as "an evening of The Doors' greatest hits."
As one of only two remaining survivors of the legendary foursome (Morrison died in 1971 at age 27 and keyboardist Ray Manzarek passed away in 2013 at age 74), Krieger has kept busy in recent years with his new group, Jam Kitchen. But this upcoming string of shows is all about remembering the past, though sadly without former drummer John Densmore.
Densmore famously feuded with Manzarek and Krieger when they reformed as The Doors of the 21st Century in 2002. There were also heated discussions about the possibility of selling one of their songs to Cadillac for use in a commercial. The contention led to several lawsuits and an overall fractured relationship between the three. But, since Manzarek's passing, Krieger and Densmore have reconciled and put aside their differences and are currently planning a tribute to the late keyboardist that may take place at one of the storied L.A. spots they helped make famous during their meteoric rise in the '60s.
For the show in Collingswood, taking the stage with Krieger will be an assembled group of accomplished musicians he's worked with over the years, filling their roles admirably. The keyboardist even collects the old keyboards Manzarek was fond of playing. And there will be one special guest manning the vocals, Krieger's son Waylon.
"He's doing well, I'm pretty excited," the proud father says of his son's almost impossible attempt to recreate Morrison's distinct tone.
During our conversation, Krieger told us why it was important for him to get the credit he deserves for his contributions to the band, what his working relationship with the sometimes unpredictable Morrison was really like, how he fell in love with the game of golf, and which artist does his favorite rendition of "Light My Fire."
SOUTH JERSEY MAGAZINE: You've been around the music business a long time, has it changed for the better or worse in your eyes? ROBBY KRIEGER: I don't think I would want to be starting out now. There are so many bands that it's pretty hard to get noticed. But with the Internet it's easier for a new band to get some fans, but it's harder to make money selling records.
SJM: Jim Morrison is so iconic to The Doors legacy, but you actually wrote some of the band's biggest hits. Did you ever feel underappreciated in that regard?
RK: Oh maybe a little bit (laughs). I think that's changing now. I think the hardcore Doors' fans know who wrote which songs. As time goes on that will be the case. But, if it wasn't for Jim Morrison, we wouldn't be talking about this. He was the front man and they always get more attention and I was always cool with that. I didn't want to be a front man (laughs).
SJM: It's not for everybody.
RK: That's right, it's not.
SJM: I read that it was your idea to spotlight your contribution to "Light My Fire" in Oliver Stone's film, is that true?
RK: Yeah, that was one thing I wanted to make sure got in the movie. It was the one thing Oliver listened to me about (laughs).
SJM: There have been so many renditions of "Light My Fire" over the years, is there a particular one that stands out to you?
RK: At first I didn't like Jose Feliciano's version, but as time went on I did get to like it even though it's so different. When he did it, everyone started doing it; it was a more accessible version. But, I always liked Minnie Riperton's version.
SJM: You had ups and downs with Jim, like any band I guess. What is one thing you loved about working with him and what's one thing you wish happened differently?
RK: Writing songs with him was great; he had no ego about it. If I came up with something he would always try to do it. He never quite did it the way I wanted but usually it came out better. He was a great guy to work with until he started getting drunk too much.
SJM: After Jim's death the group put out two more albums under The Doors name. When did you all realize that it was best to get away from that altogether and pursue other interests?
RK: We did two albums like you said and we sort of decided we should get a singer. Ray [Manzerek] and I were doing singing but we are not really singers. So we actually all moved to England and thought we'd find a singer over there but the stress of uprooting ourselves got to us, we ended up not getting along. Ray came back [to L.A.] and John [Densmore] and I stayed in England and formed the Butts Band.
SJM: In some ways was Ray's death harder on you than Jim's because you had actually worked together so much longer?
RK: Yeah, you're right. I had been playing with Ray the last 10-15 years, since 2000. We didn't play together for a long time but finally decided we wanted to play some Doors songs again. We had been playing up until his passing. It was tough on me; he was like a big brother.
SJM: As a guitarist, was it a challenge to play in a band with no bass player and you having to play both rhythm and lead?
RK: I didn't think of it as difficult, but it shaped the way I played. I had only been playing electric guitar for a year before joining The Doors. Not having a bass player shaped the way I played and made me create my own style.
SJM: Are you proud of the fact that the music The Doors created has stood the test of time? There are people born every day who will grow to love the band.
RK: Oh definitely, that makes me happy every day.
SJM: You are an avid golfer, how often do you get out and play?
RK: At least once or twice a week, maybe more—not as much as Alice Cooper, he's out there almost every day. My dad was a golfer and he taught my brother and I when we were about 8 years old.
SJM: So you've naturally mastered the game at this point?
RK: Well, no (laughs). That's why it's fun; you feel you can always get better.
SJM: Do you draw any similarities between creating music and staying disciplined on the golf course?
RK: They're very similar. When you're playing music if you start thinking too much, you kind of get in your own way. Golf is the same way, once you start overthinking it and trying to do this and that, then it doesn't work. They are both kind of a flowing discipline, with music you have to be on automatic pilot, it's the same with golf.
SJM: Aside from this tour, anything else coming up for you that you can share with us?
RK: I'm working on a new record with Jam Kitchen and we're going to be doing some touring with that. I'm also talking about doing a show, a tribute show for Ray, hopefully this summer. I've been trying to get that together for the last six months. I want to get some really great people and do it, maybe at The Hollywood Bowl. I also have a new studio I'm opening, called Horse Latitudes (after The Doors song). It's all analog, old school equipment, trying to get that vintage sound and get away from the digital sound.
Published (and copyrighted) in South Jersey Magazine, Volume 11, Issue 12 (March, 2015).
For more info on South Jersey Magazine, click here.
To subscribe to South Jersey Magazine, click here.
To advertise in South Jersey Magazine, click here.
Article continues below
---
advertisement


---
Author:
Peter Proko
Archives
---
Who's Who in Health Care
Former Shawnee star Doolittle Calls It A Career
Camden County College welcomes Baseball Hall of Fame
South Jersey Football Games of the Week
Out & About
QB Ronnie Borden is Back in the Game
Should fans be worried for the Phillies bullpen?
South Jersey Football Games of the Week
A look at South Jersey's Top H.S. Girls' Soccer Teams
Out & About
Eagles will be fine after close call in opener
High School Football Games of the Week
Is it Super Bowl or bust for the Eagles?
What's New in South Jersey?
From New Jersey to Nashville
More...