A Little Bit Country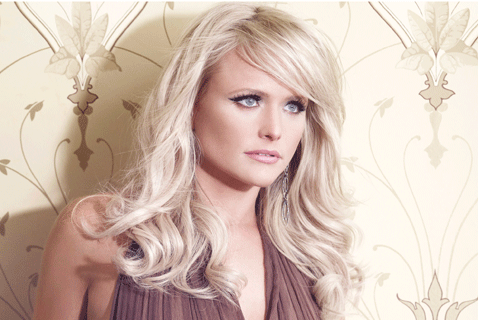 …From the pages of South Jersey Magazine…
Singer, songwriter and superstar Miranda Lambert stops by Atlantic City with an armful of awards in tow.
In just a few short years, Miranda Lambert has gone from country music's up-and-comer to an international star, capturing audiences across all music genres with her mix of Southern charm and feminine ferocity.
She's hard not to love; at just 31 years old Lambert—who is also married to fellow country star and television personality Blake Shelton—has proven that she has more than enough depth in the industry. She has two Grammys and three Country Music Award Albums of the Year to prove it. But she still isn't afraid to let loose and have a little fun with songs like her latest hit, "Somethin' Bad." The collaboration with Carrie Underwood follows two girls out for a wild night on the town, and is just a taste of what makes Lambert so relatable to her ever-growing following.
We caught up with Lambert in the midst of her busiest award season yet—taking home four Country Music Awards and a Grammy for Best Country Album for her fifth record, Platinum—and the start of her newest tour to hear all about her plans for her March 27 performance at Atlantic City's Boardwalk Hall. She shared her views on the future of country music, her next step and what other projects she's working on.
SOUTH JERSEY MAGAZINE: This is a huge year for you—a Grammy, three other Grammy nominations, and Artist of the Year at the CMT Awards. Have you had the chance to process all of this good news? What's running through your mind?
Miranda Lambert: This is all so unreal and it's hard to believe sometimes that this is my life. Mind blowing really. I'm so blessed and couldn't be happier with my life and getting to do what I love as a job. I love my fans, they are the best!
SJM: You're no stranger to award shows, or big award wins. Has the ceremony of performing and appearing at award shows changed or gotten easier over the last few years?
ML: It's always a bit nerve-wracking, because it's all live and you never know what could happen. Depending on the song, I make sure my boots or shoes are something that feels stable for me to move around the stage, often those shiny stages are quite slippery.
SJM: Tell me about your Platinum tour: What did you want to achieve with this tour that you haven't done before?
ML: I really wanted a big set for this one. I have been so inspired by Airstreams and the great silver finish they have that I decided for this tour, platinum the color and of course the name of my album was the inspiration. A little bit over the top and fun but still feminine. I worked with my production and lighting designer Chris Lisle on the look and feel, he is so good at interpreting what I am looking for.
SJM: Country music seems so collaborative. Do you enjoy getting the chance to work with other artists and would you like to ever create a song with someone outside of the genre? It seems like you had a lot of fun working with Meghan Trainor.
ML: Getting to collaborate and create with other artists is wonderful. Being up close and seeing another artist's inspirations for what they do, energizes me. I am absolutely open to working outside of my genre. I love music of all kinds; it all depends on the song.
SJM: What can your Atlantic City audience expect from your show?
ML: Hopefully a great time. The production is very fun, it's big, but more importantly the set list will hopefully inspire the fans to sing along.
SJM: Most people may not associate South Jersey with country music, but when your husband performed in A.C. last year it was one of the biggest events of the summer by far. The Lady Antebellum concert that followed had the same effect. Do you think this area's lack of country influence makes the country-loving crowds even rowdier?
ML: I would hope that people just really connect to how real the songs are that we sing; our music speaks of real life and real people. Glad to hear that they both got such a great reception.
SJM: I've read that when you were younger your family lost your home and had to live in an uncle's farmhouse. How did that experience humble you and shape who you are today with all the success that you've achieved?
ML: I am sure everything you go through shapes you in some way or another. I have great parents and they helped me build a strong foundation. They've shown me to work hard for what you want to accomplish in life. I always go with my gut to get myself through tough decisions and so far it's worked out
SJM: Do you think country music has become so mainstream that the barriers that may have existed in the past are now gone and that the lines blur between country and pop in some instances? And is that a good thing in your eyes?
Miranda Lambert: I think country music is mainstream. We have seen that with Taylor Swift and Carrie Underwood, both artists get not only played on other radio formats, but are hugely successful doing it.
SJM: What's your creative process like when you're writing? Do you write to music or come up with the lyrics first? How do you piece the puzzle together?
ML: I've always written about what is going on in my life at that moment, saying what I want to say no matter what. Many songs are written just from hanging out with some of my friends who are songwriters. We'll just start talking about something and then a song comes out as a result.
SJM: To have this very personal thing like writing a song turn into something that so many people react and relate to, is that one of the most rewarding aspects of the job?
ML: When someone tells me that one of my songs helped them through a tough time or inspired them to do something, I feel that I have done my job. To know that someone is listening and taking something from my music to make them feel something, is an amazing feeling.
SJM: What's the one song you wish you wrote and why?
ML: "The House That Built Me" which was written by Allen Shamblin and Tom Douglas. When I heard it for the first time I felt very strongly about the words as I thought it described my life. I still wish I wrote it! But I am glad someone did and I got to record it.
SJM: Tell us about your parents having to get you into bars when you were younger so you could perform; what was that experience like?
ML: My parents were very supportive of my pursuits in music. It was great to get to do what I loved and felt protected and watched out for by my family.
SJM: You've said you always wanted to be a country singer and there was never a plan B. In what ways did that push you to make your dreams become a reality?
ML: I am still doing it every day. I am sure it's like this with any job, you put in the time and the effort and if all works out, you get to do for a living what you love.
SJM: And how about the shoe line? How did you make the step (no pun intended) towards becoming such a renaissance woman?
ML: I had these cowboy boots that I loved wearing on stage and I wore them until they literally fell apart. I had such a hard time finding new boots that had a higher heel for cowboy boots but were still comfortable. I thought about it and decided that I could just create my own and found a great team to do it with. I am a project person and love creating.
SJM: So where do you go from such a milestone year? Is there a new album in the works or any additional plans that you're excited to share?
ML: This summer I am performing at a lot of festivals, which is always fun. I think everyone is ready for the summer to be here so the party can be taken outside again. [I'll be] spending some time at home with my family and friends, and dogs of course. I just opened Redemption Ranch, a no-kill shelter in Tishomingo, [Okla.] and love spending time there with the dogs. The Ladysmith Bed & Breakfast opened last year too, so that's a fun endeavor. I am sure before long I will think of more things to do.
Published (and copyrighted) in South Jersey Magazine, Volume 11, Issue 12 (March, 2015).
For more info on South Jersey Magazine, click here.
To subscribe to South Jersey Magazine, click here.
To advertise in South Jersey Magazine, click here.
Article continues below
---
advertisement


---
Author:
Erica Bauwens; photo by Randee St. Nicholas
Archives
---
Who's Who in Health Care
Camden County College welcomes Baseball Hall of Fame
South Jersey Football Games of the Week
Out & About
QB Ronnie Borden is Back in the Game
Should fans be worried for the Phillies bullpen?
South Jersey Football Games of the Week
A look at South Jersey's Top H.S. Girls' Soccer Teams
Out & About
Eagles will be fine after close call in opener
High School Football Games of the Week
Is it Super Bowl or bust for the Eagles?
What's New in South Jersey?
From New Jersey to Nashville
Frustrating times for Millville's Mike Trout
More...