Orthopedic Advancements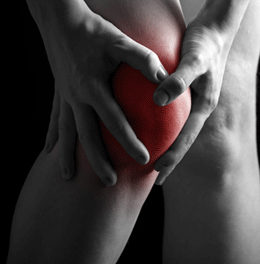 …From the pages of Art of Living Well…
Orthopedics is growing rapidly, and patients are reaping the benefits.
The aging population, an increase in minimally invasive joint replacement techniques, and advancements in surgical technology have led to the growth of orthopedics as one of the fastest growing medical specialties. With more than 719,000 total knee replacements and 332,000 total hip replacements annually in the United States—according to the Centers for Disease Control and Prevention—the demand for orthopedic services will likely continue to thrive.
"Most people have an orthopedic condition or injury at some point in their life," says Dr. Laura Ross, a board-certified orthopedic surgeon and head of the Ross Center for Orthopedics. "Older people are a lot more active today and are more involved in exercise and focused on staying healthy. When it comes to younger people, injuries can often be prevented with good stretching and personal training programs to avoid injury and maximize performance. If an injury does occur, there are numerous non-surgical options for both older and younger patients. If surgery is needed, there are a number of newer, minimally invasive surgical techniques that can help patients get back on their feet quicker and begin the rehabilitation process much sooner."
In addition to advancements in surgical techniques, people who may have put off surgery for hip or knee replacements are having these procedures done at a much earlier age.
"Our philosophy today is to focus more on improving patients' quality of life, rather than waiting until they're older to do knee or hip replacement surgery," says Dr. Thomas A. Dwyer, a board-certified, fellowship-trained orthopedic surgeon and president/CEO of Premier Orthopaedic Associates. "We're no longer focused only on age when it comes to surgery. Today, we look at physiologic age versus chronologic age. People are more active and living longer, and our focus is on helping them stay active, avoiding arthritis and continuing to maintain their quality of life into their older years."
"Particularly in the field of sports medicine, we're focused on treating individuals' injuries and getting them back to doing whatever they enjoy doing the most," says Dr. Mark G. Schwartz, a board-certified orthopedic surgeon who practices at Burlington County Orthopedic Specialists, in addition to serving as co-medical director of Virtua Sports Medicine and chief of orthopedics at Virtua-Memorial Hospital of Burlington County. "People are living longer and seeking the services of orthopedists over a larger age span. Treatment encompasses all age groups, from adolescents and athletes of various ages to weekend warriors and senior citizens. In addition to joint replacement surgeries, we see a large number of patients with shoulder and rotator cuff injuries, Achilles tendon ruptures and ACL tears and other knee ailments."
A main goal of most orthopedists is to prevent the development of full-blown arthritis, which often results in the need for surgery later in life.
"Young athletes have a high risk of ligament injuries and kneecap pain, particularly female athletes," says Dr. Brad Bernardini of Reconstructive Orthopedics, who is double board-certified in orthopedic surgery and orthopedic sports medicine. "At this early stage in life, proper technique and form during exercise, in addition to strength training, can help prevent injuries. As people age, it's important to stay active and continue focusing on proper exercise technique to prevent injuries from a long-term perspective."
If an injury does occur, it's always best to start with a conservative treatment plan. "We recommend an integrative orthopedics approach," says Ross. "Patients can use modalities, such as acupuncture for low back or neck pain, along with more conventional modalities to treat an injury. Other non-surgical options include injections, physical therapy regimens, activity modifications, lifestyle changes or medication regimens."
If surgery is necessary, "There are a number of orthopedic procedures and technological advances in orthopedic preservation surgery today that are allowing patients to live better, more active, more functional lifestyles," says Dr. Alvin C. Ong, division director of orthopedic surgery at the Rothman Institute at AtlantiCare Regional Medical Center. "When it comes to joint replacement surgery, it's no longer your grandparents' hip or knee replacement techniques. Today, the quality of materials used has undergone significant improvement, including far more durable metals and plastics for knee replacements, ceramic hip replacement technology and muscle-sparing surgery that significantly reduces rehabilitation time. The minimally invasive procedures used today use smaller incisions and involve less disruption to the muscle surrounding the joints, which leads to less postoperative pain and reduced recovery time.
As with any surgery, it's important that patients come in with a prepared list of questions for their doctor or surgeon and make sure they know what to expect from the procedure.
"Don't be afraid to ask questions of your practitioner," says Dwyer. "Do some research ahead of time and establish a good rapport or relationship with the physician. Choose a doctor based on reputation, recommendations and interactions you have with that individual, rather than just focusing on the institution where they practice."
Resources
Burlington County Orthopedic Specialists
204 Ark Road
Mount Laurel
(856) 235-7080
BCOS.us
Premier Orthopaedic Associates
298 S. Delsea Drive
Vineland
(856) 690-1616
201 Tomlin Station Road
Harrison Township
(856) 223-0007
101 Lexington Road
Woolwich
(856) 832-0365
352 S. Delsea Drive
Vineland
(856) 690-1750
POASNJ.com
Reconstructive Orthopedics
4A Eves Drive
Marlton
(609) 267-9400
Additional locations across South Jersey
ReconstructiveOrtho.com
Ross Center for Orthopedics
300 Creek Crossing Blvd.
Hainesport
(609) 267-2333
175 Cross Keys Road
Berlin
(856) 768-7777
RossOrthopedics.com
Rothman Institute at AtlantiCare
2500 English Creek Ave.
Egg Harbor Township
(800) 321-9999
RothmanInstitute.com
Virtua-Memorial Hospital of Burlington County
175 Madison Ave.
Mount Holly
(609) 914-600
Virtua.org
Virtua Sports Medicine
Multiple locations
Virtua.org
Published (and copyrighted) in the Art of Living Well pull-out section of Suburban Family Magazine, Volume 6, Issue 1 (March, 2015).
For more info on Suburban Family Magazine, click here.
For information about advertising in Suburban Family Magazine, click here.
To find out where to pick up your copy of Suburban Family Magazine, click here.
Article continues below
---
advertisement


---
Author:
Mindy Toran
Archives
---
A Looming Healthcare Crisis
Getting Your Life Back
Aging Graciously
A Show of Support
Fighting the Good Fight
Building a Community All Year Long
Under the Winter Weather
Innovations in Health Care
A Growing Presence
A Rewarding Journey
Relief is on the Way
Changing the Narrative
What's New in Neurology
Top Physicians 2022
No Pain, All Gain
More Articles