Eds, Meds and Big Moves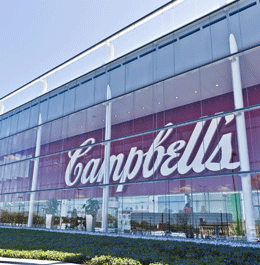 …From the pages of South Jersey Biz…
The city of Camden continues to move towards a bigger, brighter future.
The last 50 years have been a struggle for Camden. A loss of industry and crime turned what was a bustling place into a city in disarray and despair. But today, Camden is re-emerging as one of the most rapidly growing cities in South Jersey, thanks to new business, new jobs, a redefined focus on education, and new investments in the community.
"With the Economic Opportunity Act we've seen more interest in the city than in the last 100 years," says Susan Bass Levin, president and CEO of The Cooper Foundation. "The diversity is pretty unique—sports, manufacturing, technology, schools. It really fits a 21st century economy."
Collaborative education
While higher education has been a staple in the city for decades, officials are taking a new approach to Camden's relationship with higher education and medicine. That can be seen in the brand new Nursing and Science building, a $62.5 million research facility placed at Fifth and Federal Streets, strategically between the Rutgers-Camden campus and Cooper Hospital.
"This represents the first time we're really moving past our traditional footprint," says Michael Sepanic, associate chancellor for external relations at Rutgers University-Camden. "This building is going to be the first component in trying to build out an 'eds and meds' corridor. It's going to expand Rutgers deeper into the city and create a more vibrant corridor between our campus and Cooper."
The space represents a merger of minds, as it will open up for local medical researchers to work directly with not just Rutgers-Camden, but Rowan University.
As the two schools move forward with the plans put in place through the New Jersey Medical and Health Sciences Education Restructuring Act of 2012, it will serve as a physical example of South Jersey education and medicine divisions converging for the sake of research.
"The point of that building is for Rutgers-Camden and Rowan researchers to work together in that same, shared space," says Kris Kolluri, CEO of the Rowan University/Rutgers-Camden Board of Governors, which was created in the last year to promote the restructuring act. "Rutgers-Camden and Rowan really work together to collaborate on things related to health and sciences. And where things aren't collaborative we have the opportunity to get really valuable input from larger organizations."
The Rowan University/Rutgers-Camden Board of Governors is taking steps towards providing tools for local residents to achieve a full higher education experience, with degree opportunities from Camden County College, Rowan University and Rutgers-Camden expanding into graduate and doctorate programs, and internships in the rapidly expanding field of medicine that will keep students learning and keep them working in the Camden area.
"If we're going to improve Camden then we have to focus on the two sectors that are improving its growth, and those are eds and meds," says Kolluri. "Our goal is to improve the education rates, give students a meaningful employment opportunity in a sector that is growing, and give them something to start with so that they have a pathway for employment. I think we have done exactly that."
Medical advancements
As Camden's education begins to flow seamlessly into the city's medical field, medicine itself is continuing to expand its reach. Cooper University Health Care specifically, which has long been a name associated with Camden, is reaching new heights in medical care.
New to the city is the MD Anderson Cancer Center at Cooper, a beautiful state-of-the-art facility that partners with The University of Texas MD Anderson Cancer Center. Opened in the fall of 2013, the $100 million, four-story cancer center includes diagnostic and imaging technology like high-dose-rate brachytherapy, PET/CT imaging and clinical trials offered only through MD Anderson. "It is a game-changing partnership," says Bass Levin. "MD Anderson is one of the best cancer centers in the world. We have more clinical trials, more research than ever."
MD Anderson Cancer Center at Cooper has already seen a 20 percent increase in patients since its opening, with plans to open the Janet Knowles Cancer Center in May.
Then there's the Cooper Medical School of Rowan University, an innovative new medical school that reshaped Rowan University while providing Camden with a medical school unlike any offered in the state. Created as an executive partnership by former Governor Jon Corzine in 2009, the school opened in the summer of 2012 to an overwhelming response. "The college got over 6,000 applicants for 80 spaces," says Bass Levin. "This is clearly a place where students want to be."
And while Cooper's presence is hard to miss in the city, other equally impressive names are setting up in Camden, like the Coriell Institute for Medical Research. Coriell's prized Biobank is revolutionizing cell research, studying and making serious advancements in genome, stem cell and DNA research right on Haddon Avenue. Kolluri says that all these elements, combined with new medical partnerships with South Jersey's universities are only helping the future of Camden. "You have the elements here to do some truly meaningful research," he says. "By combining the elements and building a corridor and encouraging the actions, you can really kick it to the next level."
New industry
The future of Camden's industry has evolved into an entirely new conversation in the past year thanks to the Grow New Jersey Assistance Program that was born from the Economic Opportunity Act in 2013. Grow NJ provides tax incentives for large corporations to move into struggling areas of the state. Camden has been on the receiving end of more than $600 million of these tax breaks, with companies like the Philadelphia 76ers, Subaru of America, Inc. and Holtec International soon calling Camden home.
Holtec, one of the world's largest suppliers of nuclear, solar, geothermal and fossil power technology, was in the process of leaving their Marlton technology center in the search for a waterfront location, but could not make the numbers work without the $260 million tax credit the company received. "As our company has grown … it is becoming increasingly necessary for us to have a manufacturing plant located on the waterfront," says Joy Russell, Holtec vice president of corporate business development. "The Camden port will provide us with the gateway to markets around the globe."
Holtec's new technology center will house engineers, and support staff, as well as computer-aided machining and tools that will not be available anywhere in the country. Russell says that Holtec plans to recruit experienced workers from the area to work this new technology, but also to recruit veterans and workers from the community through training programs that are being established for Camden's new companies. "Our Camden plant, being built to maximize personnel safety and health … should be a magnet for available craftsmen in the region," says Russell. "Our plan is to aggressively recruit from the local community."
Also new to Camden is the projected Campbell Soup Gateway District, a project developed by Campbell which will house Subaru's new corporate headquarters, as well as a handful of other corporate structures and retail spaces. The 45-acre space neighbors Campbell's renovated space, and will be developed by Brandywine Realty Trust, with Campbell retaining the master redeveloper rights.
Rutgers-Camden's Sepanic says that this growth will lead to increased foot traffic across the city, and the eventual growth in retail and small business spaces. "[People] who might not normally walk those two or three extra blocks might now notice the new pizza place, or the dinette," he says. "If we can be a more active and visible part of the city, and if we can be more ingrained in the daily life of the city, that's a good thing for the city."
The heart of Camden
The city of Camden would be nothing if not for the people who call it home. And the city's large corporations are recognizing that relationship now more than ever.
Just look at the six-month-old Ray & Joan Kroc Corps Community Center, a stunning community center built in the center of East Camden's Cramer Hill neighborhood. With a full gym, pool, water park, chapel, black box theater and more it's become a place for Camden residents and Kroc Center members to relax. But the addition of job-training classrooms, education centers, ministries and a food pantry have also made this new space a safe escape for its neighbors.
"It's unlike any other community center," says Major Paul Cain, Kroc Center administrator at the Salvation Army. "It's a third destination: First is home, second is work or school, but that third destination is a church, movie theater, gym, a place you go when you're not at home or work. There are very few places outside of church like that in Camden. We wanted to make the Kroc Center that destination. Thirty percent of our membership coming outside of Camden; that is a sign of the growth and the betterment of Camden."
Work programs are giving Camden's adult population their own ways to grow. The nonprofit Cathedral Kitchen is seeing success through their Culinary Arts Training program, which provides unemployed or underemployed residents with free culinary instruction. Meanwhile, Hopeworks 'N Camden is a revolutionary 15-year-old nonprofit that provides high school students and residents with technology training and work out of their Camden office.
"If classrooms worked for every young person then everyone in Camden would have a job," says Dan Rhoton, Hopeworks chief impact director. "Everyone here is getting individualized training on the job, once that is complete they get real world experience on how to manage and work with clients."
Charter schools are reshaping Camden's education system, like the KIPP Cooper Norcross Academy, a new public charter school and one of five Renaissance Schools in Camden that will provide a charter education to students based on location. "It's a hybrid between a charter and public school," says Bass Levin, who—along with The Cooper Foundation—is working to open the KIPP Cooper Norcross Academy this summer. "What they are is true, neighborhood schools. If you live in the sending area of the school you are allowed to attend the school."
KIPP Cooper Norcross Academy will have a close relationship to its namesake. "It's right next to the medical school, across the street from the hospital and down the street from the new park," says Bass Levin. "We're renovating housing in the neighborhood and the school will educate students from pre-K to eigth grade. It's going to be a very close partnership with Cooper. Our employees will serve as mentors, and students can intern at the business offices and cancer center."
All these efforts are helping to grow the community along with the industry. "There's a broad approach to making Camden better," says Cain. "A lot of times—whether it's a city or a family—if there's significant problems, the very easy thing to do is try and fix symptoms, and one of the things I've noticed now is that across the board there is improvement in all areas. Things like education, safety, infrastructure, the support that is given to nonprofits; all of that is happening throughout the city."
FACTS/FIGURES
75 percent: Employment rate of Camden's Cathedral Kitchen's Culinary Arts Training program.
34: Number of green infrastructures constructed through the Camden SMART—Stormwater Management and Resource Training—Initiative since its start in 2011.
24 : Acreage of the Ray & Joan Kroc Corps Community Center
$55 million: The cost of Rutgers-Camden's new student housing complex on Cooper Street
22: Percentage of employees working in Camden's education and health care services that are Camden residents, according to a 2011 report provided by Rutgers-Camden
103,050: Square footage of the MD Anderson Cancer Center at Cooper
800: Number of families that stayed at Camden's Ronald McDonald House in 2014
Published (and copyrighted) in South Jersey Biz, Volume 5, Issue 3 (March, 2015).
For more info on South Jersey Biz, click here.
To subscribe to South Jersey Biz, click here.
To advertise in South Jersey Biz, click here.
Article continues below
---
advertisement


---
Author:
Erica Bauwens
Archives
---
A TALE OF THREE WEDDINGS
Timber Creek's Leary heads to Illinois
One of Us
The Weekender
Hometown Flavor
Hoop Dreams
Symon Says
Food & Drink: Raise a Glass
Off the Ice
Rewarding Work
Dig This
The Berlin Cemetery
A Southern Mansion
Fire on the Morro Castle
Pine Barrens Fire of 1936
More...