Bishop Eustace Proving To Be Among Best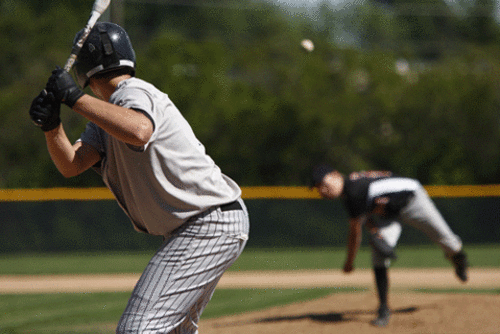 Bishop Eustace Proving To Be Among South Jersey's Best Baseball Teams
During the preseason, Bishop Eustace's baseball team was expected to be among the top squads in South Jersey. Nothing during the first two weeks of the season should discourage that talk. The Crusaders began this week by earning a 10-1 win over host Audubon in the finals of the Ralph Shaw Classic.
That improved the Crusaders record to 6-0 and showed that they will be among the main contenders in a loaded South Jersey Non-Public A field, which also includes the likes of Gloucester Catholic, St. Augustine just to name a few teams.
In fact, this week's Philadelphia Inquirer South Jersey Top 20 has Eustace No. 1, St. Augustine No. 2 and Gloucester Catholic No. 3. That is why Non-Public A is by far the toughest of the South Jersey sections.
What was impressive about the win over Audubon is that the Green Wave, while still looking to find their offense, have been pitching well in the early going.
And make no mistake about it--coach Rich Horan's Audubon team should be a factor during the South Jersey Group 2 tournament this year.
Audubon is an annual contender for a South Jersey/state title, but this is young team that will need some seasoning.
By the postseason, Audubon should be a sound team.
Bishop Eustace already is an excellent team. The Crusaders opened the season with a 3-0 win over Shawnee. Every other win has been by seven or more runs.
Justin Hagenman, a Penn State recruit, earned the win, limiting the hard-hitting Renegades to two hits.
Hagenman also earned the victory over Audubon, limiting the Green Wave to two hits.
Junior centerfielder Kevin Lammers hit a three-run triple to lead the Eustace nine-hit attack.
After that Shawnee win, here were the rest of Bishop Eustace' scores – 8-1 over Pennsylvania's Episcopal Academy, 12-2 over Paul VI; 12-1 vs. Camden Catholic and 10-0 over Triton in the Ralph Shaw semifinal.
In the win over Camden Catholic, the Crusaders received home runs from Nate Steele, Chris Jones, Nick Browne and Ryan DiMeo.
Jones and Browne recently collected career high No. 100.
This was just an example of the depth that coach Sam Tropiano's team has. Eustace has several players who can come through offensively, and this type of depth is what will make the Crusaders a postseason contender.
Eustace will no doubt also compete in the Joe Hartmann Diamond Classic, which usually begins the second week in May and consists of 16 of South Jersey's top teams.
That tournament will get the Crusaders ready for the state tournament. While there will be plenty of top competition in Non-Public A, Eustace has shown--during an impressive first two weeks of the season--that it will be difficult to beat either in the regular season or the postseason.
© SouthJersey.com 2015. All rights reserved. This article or parts thereof may not be reprinted or reproduced by any other party without the express written consent of SouthJersey.com. For more information, please call 856-797-9910.
For more Local Sports features, visit our South Jersey Sports page.
Article continues below
---
advertisement


---
Author:
Marc Narducci
Archives
---
Dick Allen a glaring omission in recent Hall of Fame vote
One Last Thing: Off the Ice
The Long Journey in a High School Football Season
South Jersey Coronavirus (COVID-19) Developments (December 7)
Sandwich Supremacy
Four South Jersey Regional Football Champions
A Familiar Voice
Men of The Year 2021
Joining the Family Business
Giving Kids a Shot
Deck the Halls
High School Football Regional Championship preview
South Jersey Coronavirus (COVID-19) Developments (December 1)
There is still a place for Thanksgiving football
Eagles soap opera continues
More...