Room to Grow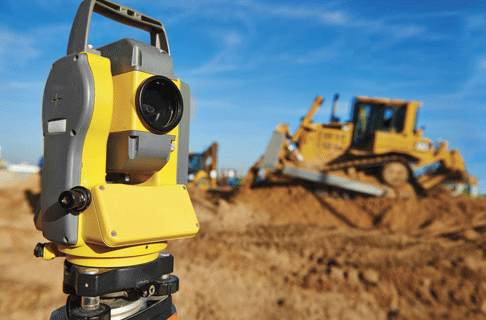 …From the pages of South Jersey Biz…
The outlook for South Jersey's building and construction sector is strong thanks to a region full of opportunity.
This year has already been strong for construction and building projects in South Jersey. After several tough years, the residential housing market has rebounded and the region is seeing an increased need for new homes. The commercial market is also seeing ongoing growth. And experts say as we head toward the second half of 2015, the region will see continued activity and emerging trends.
It would appear that an uptick in construction projects, particularly in the commercial sector, is being driven by the improved economy. It also helps that South Jersey has become a prime location for doing business. That trend has been increasingly obvious in the fields of health care and higher education, with many of these new construction projects centered on those areas.
"The commercial construction sector is geared to see double-digit increases for 2015," reports Lou Mueller, principal at BWM Construction, LLC, based in Gibbsboro. "The growing demand for new health care and education facilities seems to be the most robust area. Just a few significant areas of development include Rowan University, Inspira Health Network, and the recently announced Kennedy [Health] projects in Cherry Hill."
Among notable projects, Mueller reports that Rowan University continues to expand student housing while developing a new engineering campus within the main campus.
Officials at Rowan also broke ground on the new $63.2 million building for the Rohrer College of Business in December.
On the health care side, Inspira Health Network continues their expansion of Urgent Care services this year, says Mueller. In December a fourth urgent care center was opened in Mantua and is the organization's largest urgent care facility to date. A new location in Cumberland County is next.
New Road Construction Management, based in Cherry Hill, reports not only seeing an uptick in higher education jobs but also K-12 school system work. The company is currently managing more than $300 million in construction projects including higher education work, K-12 projects, senior care, fire stations, and county and state work.
"We have seen an increase in New Jersey K-12 construction and renovations as a result of the latest state grants and debt service allowances," says Chuck Romanoli, CCM, principal of the company. "We are planning for work in the coming year at many New Jersey K-12 school districts including Bridgeton, Moorestown, Cinnaminson, Mount Holly, Rancocas Valley, Burlington Township, Delran, Ocean City, Springfield and others."
The retail sector
The retail sector is also doing well, Mueller says. Projects in Gloucester Township along Berlin Cross Keys Road and Route 42 are leading the way.
Dave Sulkin, vice president of sales and marketing of American Asphalt Company, based in West Collingswood Heights, reports completing several larger "ground up" projects in 2013-2014, including Florence's Subaru location, Destination Maternity, Burlington Coat Factory, and Campbell's Freightliner, among others. While they don't have the same number of "ground up" projects in the works for 2015, Sulkin says American Asphalt will keep busy with smaller projects for now.
"We maintain a vibrant line of communication with the architectural and engineering communities as they are ahead of us in the food chain," Sulkin says. "Although they are reporting an uptick in activity, everything hinges upon whether the owner has enough incentive and reason to move forward in projects."
Reluctance is nothing new in this post-recession era. Experts over the last few years have been saying that despite a rebound, owners have remained cautious. But this kind of fear has the power to stifle progress if allowed to take over.
"It appears to us that banks have money to lend to those who need it but owners are still nervous to pull the trigger," Sulkin says. "A self-fulfilling prophecy can be incredibly powerful so it's important that we remain positive."
The residential market
In general, there has been an increase in new home construction. Sam Leone, vice president of development for Conifer in Mount Laurel, says that multi-family development in particular is strong. Conifer is currently completing seven new communities in the South Jersey/Philadelphia marketplace, totaling more than 5,000 new units.
While Leone says the need for multi-family development is strong, the site selection process can still pose challenges.
"Many of our sites are in redevelopment areas, infill sites, brownfields, or historic buildings," Leone says. "This adds a layer of complexity but is also very rewarding. For example, in the past three years we have completed four historic preservation projects, converting historic school buildings into apartments for seniors. This is a positive re-use of the existing building that allows it to retain its significance in the community."
Down the Shore, the continued residential work to elevate and replace housing damaged by Superstorm Sandy is posing its own challenges, particularly by putting pressure on contractors and labor in those areas. But the market remains busy and the Shore continues to make its gradual recovery.
"There are thousands of projects under construction and many more homeowners still waiting to have their federal grant work completed," Mueller says. "There are also thousands of 'second homes' that are not eligible for grants that will still need to be lifted and modified. Those projects will continue to bolster the Shore residential markets for years to come."
Other trends
Undoubtedly, green building and energy efficiency continue to be big trends in building and construction, and that trend will only get stronger. "We are installing rooftop solar panels at most of our communities," Leone says. "And increased energy efficiency standards are really no longer just an option for us—but a requirement. The 2012 and 2015 building codes, as they become effective in each state, include significant baseline energy efficiency requirements. This is driving the whole industry to become much better at building high- quality green and energy-efficient products, and I don't see that changing."
Solar energy is definitely predicted to make a comeback this year, agrees Kayla McCause, director of business development and marketing for Hessert Construction Group, LLC, in Marlton. "Already, we are seeing solar projects pop up all over the Northeast, and specifically in New Jersey. Federal money is available to those who know how to get it and use it."
Changes to building codes are also always big trends in the industry. Regan Young, AIA, of Regan Young England Butera: Referendums, Engineering, Archi¬tecture, Design (known as RYEBREAD Architects) in Mount Holly, says that the latest International Building Code, New Jersey edition (IBC/NJ) has evolved to address new rooftop uses, particularly for assembly (bars and restaurants) and photovoltaics (the process of converting solar energy).
"There are a number of new regulations impacting live/work units, college dorms, and group homes, as well as tighter sprinkler requirements for stores and warehouses containing upholstered furniture," Young adds. "The NJ Rehab Code, which deals with upgrades to existing structures, is also being updated to jibe with the IBC/NJ."
Looking ahead
The experts we spoke with agree that 2015 will see continued growth in the building and construction sector, which will carry into 2016.
"Increased corporate profits combined with an increase in economic conditions will mean that businesses will be spending, moving and upgrading," says McCause of the future. "And because of the decrease in rental or leased space, businesses will be looking to build."
Leone sees a continued focus on redevelopment in the future.
"There are many potential sites that are either vacant or underutilized, while raw land sites are rare and at a premium," he says. "The more challenging sites have been overlooked because they can be costly to develop but repurposing and improving these sites has great societal benefit. I see this trend continuing as raw land availability continues to decrease. Many redevelopment sites have great site location and proximity to infrastructure and amenities. And we have gotten very good at assessing and working through the challenges these sites may have."
Regardless of how future development takes place, it does seem likely that new projects will continue to be in the works.
Mueller sums up the future in simple terms: "Construction in South Jersey is good and will likely only improve going forward."
Published (and copyrighted) in South Jersey Biz, Volume 5, Issue 4 (April, 2015).
For more info on South Jersey Biz, click here.
To subscribe to South Jersey Biz, click here.
To advertise in South Jersey Biz, click here.
Article continues below
---
advertisement


---
Author:
Lindsey Getz
Archives
---
Who's Who in Health Care
Former Shawnee star Doolittle Calls It A Career
Camden County College welcomes Baseball Hall of Fame
South Jersey Football Games of the Week
Out & About
QB Ronnie Borden is Back in the Game
Should fans be worried for the Phillies bullpen?
South Jersey Football Games of the Week
A look at South Jersey's Top H.S. Girls' Soccer Teams
Out & About
Eagles will be fine after close call in opener
High School Football Games of the Week
Is it Super Bowl or bust for the Eagles?
What's New in South Jersey?
From New Jersey to Nashville
More...