Rosters are Set for All-Star Game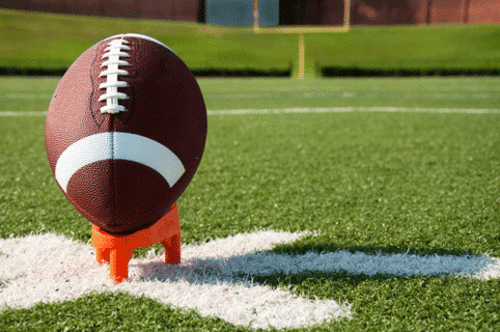 Rosters are Set for S.J. Football All-Star Game
The rosters have been released for one of the great South Jersey sports events, the Adam Taliaferro Foundation South Jersey Football Coaches Association all-star game.
This game comprises of many of the top graduating seniors from South Jersey. The Blue team has players from Atlantic, Cape May, Cumberland and Burlington Counties. The White squad has players from Camden, Gloucester and Salem Counties.
This is the major fund raiser for the Adam Taliaferro Foundation, which assists youngsters with spinal injuries and also offers educational programs dealing with spinal injuries.
The game will be staged Wednesday, July 1 at Rowan University.
This usually draws a big crowd, since it is often the final event of the high school football season, but it also signals that football won't be far off.
High school teams will begin practice in about six weeks after this game is played.
Here are the rosters for both teams. Each year there are invariably changes, and we'll post and update roster closer to game time.
Blue Roster
Tyler Welch, Absegami DB;
Devon David, Atlantic City, LB;
Stefon Bowman, Bridgeton, RB;
Cappadonna Miller, Bridgeton, RB;
George DiBiase, Buena DB;
Ryan Daniels, Burlington City DB;
John Ejifor, Burlington Township DL;
Nate Pauls, Cedar Creek TE;
Chris Lynch, Cedar Creek OL;
Marc Woodard, Cherokee DB;
Jesse Streb, Cherokee DB;
Nick Thevanayagin, Cinnaminson QB;
Jason Coombs, Cumberland LB;
Brennan Ryan, Delran LB;
Angelo Barnca, Egg Harbor Township DL;
Mike Muchowski, Florence, K-P;
Dylan Mento, Hammonton WR;
James Chattin, Holy Cross OL;
Rapheal Jackson, Holy Cross DL;
Brandon Searles, Lenape OL;
Kevin Williams, Maple Shade WR;
Joe Durso, Middle Township, QB;
Adrian Jacquet, Millville OL;
Jimmy McHugh, Moorestown OL;
Joe Greco, Northern Burlington DL;
Kevin Stokes, Oakcrest TE;
Doug Shallcross, Ocean City OL;
Cody Wallace, Palmyra DE;
Gerbree Brinkley, Palmyra LB;
Angel White, Pemberton DE;
Lamont Harris, St. Augustine RB;
Mike Mulvihill, Seneca WR;
Jake Parola, Shawnee RB;
Christian Snowden, St. Joseph DL;
Christian LaFragola, St. Joseph LB;
Donovan Bennett, Vineland OL;
Lamar Copeland, Vineland DL.
Head coach: Dan Russo, Vineland. White Roster
Mike Coyle, Audubon DB;
Vinny Papale, Bishop Eustace WR;
Roy Hansen, Bishop Eustace LB;
Khalil Williams, Camden QB;
JaMir Washington, Camden DB;
Adam Girodano, Camden Catholic TE;
Everett Minchew, Camden Catholic P-K;
Tyrone Williams, Cherry Hill West RB;
Jarred Sylvester, Clayton OL;
Julian Perotti, Clearview OL;
Sterling Shefield, Clearview DL;
Will Pope, Collingswood DL;
Jordan Wallace, Collingswood DB;
Dominic Webster, Deptford DE;
Cinque Hill, Eastern WR;
Kyle Scull, Gateway OL;
Quentin Parham, Glassboro WR;
Dan Petito, Gloucester Catholic DB;
Kyle Pierce, Haddon Heights DE;
Matt Brown, Haddon Township DB;
Mark Walker, Haddonfield LB;
Mark Gillis, Highland LB;
Denzel Polk, Kingsway, DL;
Kahleel Pettey, Lindenwold DB;
Bryan Brennan, Overbrook TE;
Alex Toplyn, Paul VI WR;
DeShawn Burgess, Paulsboro RB;
DaVontae Randall, Paulsboro OL;
Sam Moore, Penns Grove OL;
Aaron Swann, Pennsauken RB;
Logan Robbins, Pennsville, LB;
Rashawn Williams, Salem OL;
Tyler Castellini, Schalick OL;
J.T. Thompson, Sterling DL;
Khalil Trotman, Timber Creek QB;
Kevin Bucceroni, Triton LB;
Al Piccoli, Washington Township DL;
Jake Kull, West Deptford OL;
Anthony Racobaldo, Williamstown DB;
Chris Kasavage, Winslow Township DE;
Kapone Brown, Woodbury LB;
Dillon Hill, Woodstown DB.
Coach: John Adams, Woodstown
© SouthJersey.com 2015. All rights reserved. This article or parts thereof may not be reprinted or reproduced by any other party without the express written consent of SouthJersey.com. For more information, please call 856-797-9910.
For more Local Sports features, visit our South Jersey Sports page.
Article continues below
---
advertisement


---
Author:
Marc Narducci
Archives
---
Who's Who in Health Care
Camden County College welcomes Baseball Hall of Fame
South Jersey Football Games of the Week
Out & About
QB Ronnie Borden is Back in the Game
Should fans be worried for the Phillies bullpen?
South Jersey Football Games of the Week
A look at South Jersey's Top H.S. Girls' Soccer Teams
Out & About
Eagles will be fine after close call in opener
High School Football Games of the Week
Is it Super Bowl or bust for the Eagles?
What's New in South Jersey?
From New Jersey to Nashville
Frustrating times for Millville's Mike Trout
More...