Gr. 3 Boys Track Shows Tremendous Depth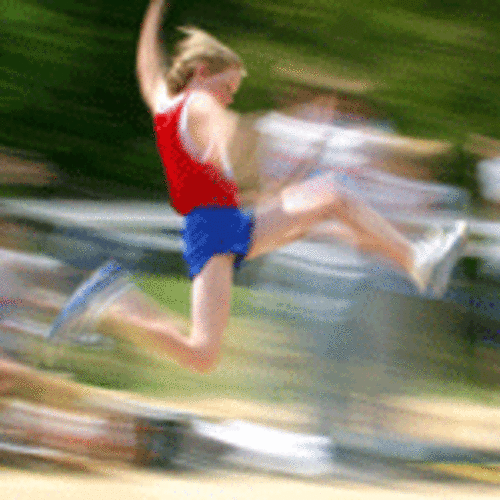 Group 3 Boys Track Shows Tremendous Depth
South Jersey has and continues to be a track hotbed, and that was never more evident than during the past week's sectional championships. In particular, the boys Group 3 meet provided tremendous depth. Oakcrest won with 84 points, outlasting Delsea (79) and Timber Creek (74). The next three teams were Highland (64 points) Pennsauken (48) and Winslow Township (42).
To have six teams score 40 or more points speaks to the tremendous depth in Group 3. For Oakcrest it was the Falcons' fifth sectional championship.
And to demonstrate how close the competition was among these teams, the outcome of the meet, which was staged at Central Regional, wasn't decided until the final event. That was the 1,600 meter relay where Oakcrest had to finish two spots ahead of Delsea. Oakcrest did just that, earning a second place spot, while Delsea was sixth. (Timber Creek would win the race).
Oakcrest won just two events. Senior Ali-Quan Stokes captured the 400 hurdles in a time of 56.04. Falcons junior Terrence Smith captured the javelin in 165-05. Other than that it was having high finishers, showcasing Oakcrest's great depth.
That was particularly demonstrated in the field events, with the best example being the long jump. Oakcrest Jordan Ingrum took second place for eight points while teammate Tyler Clybourn was third for sixth points. To earn 14 points out of an event where you didn't win is huge, and is the type of situation needed in such a tight meet.
One team we didn't even mention was Hammonton, which turned out having the meet's fastest performer. Hammonton junior Anthony Maturano won the 100 meters (10.98 seconds) and the 200 (22.41).
Other double individual winners were Delsea senior Justin Branco and Timber Creek senior Larry Russell. Branco won both the 800 (1:56.92) and the 1,600 (4:13.23). Timber Creek's Russell captured the long jump (22-11.25) and the triple jump (48-10.50).
In addition, Highland senior Joshua Clark was part of two victories. Clark captured the 3,200 meters in a time of 9:20.55. He then served as the third leg of the Tartans winning 3,200 meter relay.
Further stating the depth in this Group, three different schools won the three relays. Timber Creek and Highland captured their aforementioned relays, while Pennsauken was the winner of the 400 meter relay.
And speaking of that relay, it gives a glimpse into the bright future for Pennsauken. The relay was manned by four non-seniors. The quartet consisted of juniors Josh Howard, Marquan Jones, Ryan Wemegah and sophomore Martin Booker. They won in a time of 43.33 seconds. Incidentally, Booker was the only sophomore to finish among the top 15 in the 100 meters, placing fourth.
How the results of the South Jersey championships impacts at this weekend's state Group 3 championships is anybody's guess, but this was quite a battle for what turned out to be South Jersey's deepest track division.
© SouthJersey.com 2015. All rights reserved. This article or parts thereof may not be reprinted or reproduced by any other party without the express written consent of SouthJersey.com. For more information, please call 856-797-9910.
For more Local Sports features, visit our South Jersey Sports page.
Article continues below
---
advertisement


---
Author:
Marc Narducci
Archives
---
Can't Hack It
Filling a Critical Void
Flyers reshape team
Power 50
A strong showing by South Jersey products in the MLB Draft
Cryptocurrency: Seeing Through the Hype
(Almost) Business as Usual
High school football teams keep a healthy balance during summer workouts
Putting the Success in Succession
Phillies' Realmuto is heating up
South Jersey pitcher is 37th pick in MLB draft
Mainland grad fully enjoys MLB draft
Millville's Kenndy moving up the minor league ladder
Phillies not in a bad position at the All-Star break
Memorable season for Bishop Eustace baseball
More...