Best of the Shore 2015: Avalon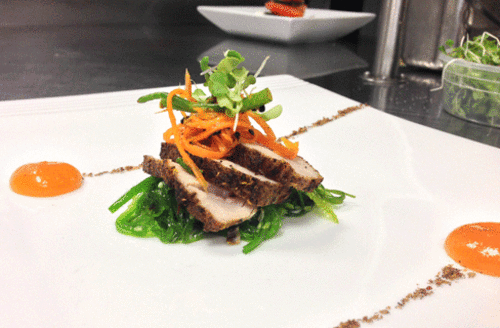 Best of the Shore 2015: Avalon By Erica Bauwens, Matt Cosentino, Bill Donahue, Erin Fornwald, Amanda Hamm Hengel, Liz Hunter, Rachel Morgan and Peter Proko
…From the pages of South Jersey Magazine…
There's nothing quite like summer at the Shore.
Whether you're spending the day enjoying the surf and sand or heading out for a cocktail before dining at one of the many spectacular restaurants up and down the coast, it's time to head back to the beach. But, we don't want you to show up unprepared, which is why for our annual Best of the Shore roundup we've gathered the top places from Long Beach Island to Cape May. Find out where you should be grabbing breakfast, lunch and dinner, as well as the best happy hours, cocktail bars, retail shops, activities for the kids and more.
Rise and Shine
Kudos American Grille
This Dune Drive eatery serves up the usual pancakes, waffles and French toast, but it's their omelets that have us waking up hungry. Whether you prefer yours filled with crab meat or spinach there are plenty of unique offerings, but you can also build your own with ingredients ranging from peppers to pork roll.
(609) 368-7422, KudosAmericanGrille.com
Out to Lunch
Concord Café
This polished casual food favorite satisfies our midday hunger pangs like no other. From the finger foods to the pizzas, salads and sandwiches, the menu satisfies without being overly simple. We love sinking our teeth into the London broil sandwich with roasted peppers and broccoli rabe but we're also partial to their chicken bruschetta served with mozzarella and drizzled balsamic.
(609) 368-5505, ConcordCafe.net
Dining Out
Café Loren
What Café Loren lacks in overall size, it makes up for with big-time dishes that showcase fresh ingredients and deft cooking techniques. There are plenty of seasonal options here—most of them dynamite—but seafood is the real star of the show and it shines with plates like the prosciutto-wrapped perch and the salmon seasoned with a cumin and chili spice rub. You'll be thinking about your meal here long after you've settled the check.
(609) 967-8228, CafeLoren.com
Snack Attack
Avalon Barbecue Co.
South Jersey isn't exactly a hotbed for well-done barbecue food, which is why any time we have the craving we head straight here. The meats—ribs, pulled pork, chicken, beef—are smoky and juicy, exactly what you want out of your barbecue and a strong lineup of side dishes make the journey complete. Looking for something new? Try the pulled pork parfait—layers of beans, pork, cheese and barbecue sauce piled into a cup. We told you this place was awesome.
(609) 967-8222, Avalon BarbecueCo.com
Child's Play
Evenings at the Beach
Everyone enjoys a family vacation to the Shore, but trying to keep the little ones entertained for the entire time can be as rough as the undertow some days. Thankfully Avalon does a wonderful job with a series of movies, concerts and other regular live entertainment. Grab a couple towels, some snacks and settle in for a stress-free night (you hope) on the sand.
By the Bar
The Whitebrier
Happy Hour is a daily affair here from 4 to 7 p.m., and it just might be the hottest day party at the Shore with plenty of discounted drinks and lots of dancing inside the Mermaid Café. If you're on the hunt for food, head over to the Octopus Garden to sample the wide array of impressive sushi offerings. Whether you're just coming off the beach or getting an early start to your evening, this place is a party.
(609) 967-5225, TheWhitebrier.com
Drink Up
Windrift Hotel
The Windrift offers several areas to grab a specialty cocktail, from a small outdoor tiki bar to a slick indoor lounge. You'll usually find us perched at Level 2, an indoor/outdoor bar area where views of the ocean surround you as music fills the air and you sip on a pitcher of sangria or one of the many handcrafted signature drinks that have become the hotel's calling card.
(609) 368-5175, WindriftHotel.com
The Scoop
Sundae Best
There's so many flavors of homemade ice cream here it makes our head spin, or brain freeze, or… you get the point. They make waffle cones daily, but if sundaes are more your thing it's no coincidence that they named the place after them. Their collaboration with nearby Kohler's Bakery is a thing of beauty—cream donuts and ice cream, need we say more?
(609) 368-1121, SundaeBestAvalon.com
The Buzz
The Princeton
Princeton University may be synonymous with quality academics, but, in Avalon, the Princeton is synonymous with nightlife. With multiple venues under one roof, this is the place to be when the sun goes down for live music and DJ dance parties that keep a crowd consisting of a mix of millenials and middle-aged socialites moving well into the wee hours.
(609) 967-3456, PrincetonBar.com
More in Store
Bellissima
From Tory Burch shoes to Kate Spade bags, we find everything we need to look stylish at this modern boutique where the shelves and racks are filled with items that would look good in any discerning fashionista's closet.
(609) 967-4343, BellissimaAvalon.com
What's New
Avalon will host Thursdays on Dune weekly starting July 2, featuring family-friendly activities like a pet parade, a balloon artist, character appearances and giveaways, throughout the town's shopping district, followed by a concert at Veterans Plaza.
Popular BYOB restaurant The Diving Horse will open for its sixth season with a new executive chef, Paul Carrier.
New businesses in town include Pop's Italian American Deli on Ocean Drive, Big Chanco's Tacos on 21st Street, Tuckahoe Bike Shop on Dune Drive, Surf Snack Shack at 21st and Dune Drive, Vozzella's Brick Oven Pizza at 21st Street and Dune Drive, and Jellyfish Juice Bar at 20th and Dune Drive. Avalon Barbecue Co. has also moved to a new location on 21st Street.
Click here for the full article.
Published (and copyrighted) in South Jersey Magazine, Volume 12, Issue 3 (June, 2015).
For more info on South Jersey Magazine, click here.
To subscribe to South Jersey Magazine, click here.
To advertise in South Jersey Magazine, click here.
Article continues below
---
advertisement


---
Author:
Erica Bauwens, Matt Cosentino, Bill Donahue, Erin Fornwald, Amanda Hamm Hengel, Liz Hunter, Rachel Morgan and Peter Proko
Archives
---
Eastern and Cinnaminson are top girls' and boys' seeds in South Jersey Soccer Coaches Tournament
Healthy People, Healthy Business
South Jersey highschool football games of the week
Best of Home and Garden
Back to School
Ready to Take Flight
Bishop Eustace's Danny O'Rourke a model of stability
Who's Who in Real Estate
Special Delivery
South Jersey Football Games of the Week
Eagles saved their season with win over Carolina
A Difficult Loss
Top Physicians 2021
Phillies wasted lights-out seasons from Bryce Harper and Zack Wheeler
Another strong season for Olympic American Girls' Soccer
More...