Best of the Shore 2015: LBI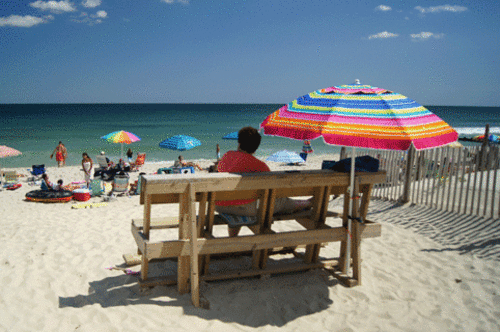 …From the pages of South Jersey Magazine…
There's nothing quite like summer at the Shore.
Whether you're spending the day enjoying the surf and sand or heading out for a cocktail before dining at one of the many spectacular restaurants up and down the coast, it's time to head back to the beach. But, we don't want you to show up unprepared, which is why for our annual Best of the Shore roundup we've gathered the top places from Long Beach Island to Cape May. Find out where you should be grabbing breakfast, lunch and dinner, as well as the best happy hours, cocktail bars, retail shops, activities for the kids and more.
Rise and Shine
Shore Good Donuts
Ordering one doughnut here just won't do. Start your day off right by heading here for a "diver's dozen" or an "epic eighteen." With signature doughnuts such as the "inside-out Boston cream" and specialty flavors such as the "Pina Colada" or the "Creamsicle," Shore Good will forever change the way you look at fried dough.
(609) 492-0100, ShoreGoodDonuts.com
Out to Lunch
Living on the Veg
While LBI has more than its share of awesome spots for burgers and dogs, Living on the Veg has become a bastion for fresh and delicious fare of the meatless sort: veggie-laden sandwiches, salads and wraps; tacos and guacamole; burritos stuffed with barbecued seitan or cheesy tempeh; and fresh-fruit smoothies. The avocado club, with avocado, hummus and sprouts on multigrain toast, is highly recommended.
(609) 492-4066
Dining Out
The Arlington
Although it's a newcomer to the dining scene in Ship Bottom, the Arlington offers a dining experience unlike any other in LBI: rustic décor, inventive New American dishes crafted from high-quality, locally sourced ingredients, and a drink menu (signature cocktails, craft beers, barrel-aged spirits on tap, etc.) that other establishments might find tough to duplicate. Menu items such as the seafood paella, braised short ribs and grilled flatiron steak are sure to entice, but guests who can't stay for dinner will rejoice knowing that the Arlington's housemade bacon is available to go.
(609) 494-8848, ArlingtonLBI.com
Snack Attack
Woodies Too
The burger selection is ridiculous—half-pound peanut butter burger, anyone?—as is the selection of foot-long hot dogs, but this Beach Haven Gardens hot spot is anything but a typical burger shack. Families flock to Woodies Too not only for the old-fashioned Shore staples—burgers, dogs, fried chicken, shakes, cheesesteaks, etc.—but also for the casual, friendly atmosphere, perfect for grabbing a satisfying bite on the run.
(609) 492-1189, WoodiesTooRestaurant.com
Child's Play
Fantasy Island Amusement Park
Beach Haven's Fantasy Island is as much a part of the fabric of LBI as the Barnegat Lighthouse. Here, kids of all ages laugh the night away playing the arcade games, seeing LBI in its entirety from the top of the Ferris wheel and partaking in games of chance. Also, entertainment options abound throughout the summer, including the return of Reptile World—a live show featuring pythons and gators and cobras, oh my!—in August.
(609) 492-4000, FantasyIslandPark.com
By the Bar
The Dutchman's Brauhaus
The Dutchman's has been a fixture since the 1950s, and it remains a vital happy hour hot spot for those who appreciate great food of Bavarian heritage and fine seafood, as well as a good adult beverage (a cold mug of Paulaner, for example) or two. The Dutchman's alfresco bar, the Quelle, provides an idyllic roost for undoing the coils of a long week.
(609) 494-6910, TheDutchmans.com
Drink Up
Daddy O
This boutique hotel in Brant Beach has one of the best views of LBI, its rooftop "O" bar. The O is the perfect place for sipping one of Daddy O's signature cocktails—perhaps the 18-Mile Run, a blending of three Brinley rums (mango, coconut and spiced), with pineapple, orange juice, ginger ale and cranberry. Even when the weather doesn't cooperate, Daddy O has a restaurant bar equipped with all the accoutrements necessary for enjoying a well-made martini or something from the extensive wine list.
(609) 494-1300, DaddyOHotelLBI.com
The Scoop
Barry's Do Me a Flavor
With two dozen flavors of hand-dipped ice cream, Barry's Do Me a Flavor in Beach Haven has something to suit every palate, especially considering the copious list of premium toppings. (Extra jimmies, please!) There's also soft serve, frozen yogurt and every other kind of ice-cream-related creation under the sun. This includes the ballyhooed "Pamwich," Barry's take on the ice cream sandwich.
(609) 492-8259, BarrysDoMeAFlavor.com
The Buzz
Joe Pop's Shore Bar and Restaurant
There's always a reason to party at Joe Pop's in Ship Bottom. Daily happy hour specials, from 3 to 7 p.m., include $3 domestics inside and $5 frozen drinks at the alfresco Tiki Joe's. Libations aside, Joe Pop's has live bands, DJs and other entertainment six nights a week to keep guests smiling all summer long.
(609) 494-0558, JoePops.com
More in Store
Song of the Sea
Located in Beach Haven's Bay Village, Song of the Sea is a destination for locals and "shoobies" alike. Its specialties include jewelry, gifts and other items created by local artisans, though it's probably best known for its collection of kitschy signs. Song of the Sea also specializes in custom signs, so if there's something you want on a sign, they can do it here. Just keep it clean, people.
(609) 492-6326, SongoftheSeaLBI.com
What's New
Beach Haven welcomes Delaware Avenue Oyster House & Bar. Think fresh seafood and inventive small plates.
Women's boutique Wink has doubled the size of its Surf City location.
Roads in Tuckerton Beach that were heavily damaged in Superstorm Sandy are getting new water and sewer lines as well as repaving. The projects will be funded by the New Jersey Department of Transportation and the New Jersey Environmental Infrastructure Trust Fund.
Click here for the full article.
Published (and copyrighted) in South Jersey Magazine, Volume 12, Issue 3 (June, 2015).
For more info on South Jersey Magazine, click here.
To subscribe to South Jersey Magazine, click here.
To advertise in South Jersey Magazine, click here.
Article continues below
---
advertisement


---
Author:
Erica Bauwens, Matt Cosentino, Bill Donahue, Erin Fornwald, Amanda Hamm Hengel, Liz Hunter, Rachel Morgan and Peter Proko
Archives
---
Planning for the Unpredictable
A Chain Reaction
South Jersey H.S. Football Games of the Week
Leading Business Attorneys 2021
South Jersey High School Girls' Soccer Preview
On the Right Track
No Easy Games For The Eagles
Eastern and Cinnaminson are top girls' and boys' seeds in South Jersey Soccer Coaches Tournament
Healthy People, Healthy Business
South Jersey highschool football games of the week
Best of Home and Garden
Back to School
Ready to Take Flight
Bishop Eustace's Danny O'Rourke a model of stability
Who's Who in Real Estate
More...