The Top: Weight Loss Treatments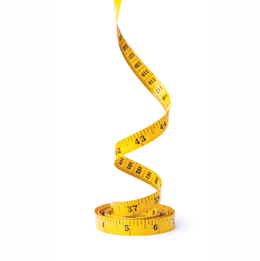 …From the pages of Art of Living Well…
Invasive and non-invasive options available for all levels of weight loss treatment.
Many people have had a similar goal. Whether it was a New Year's resolution to get to the gym more, wanting to trim a little fat to look good at your friend's wedding, or a fight to get your life back on track, losing weight is on the minds of many in South Jersey.
But what do you do when your routine isn't working? For some that could lead to even more weight gain, and even lower self-esteem. Fighting that mentality with the right help can make all the difference. Weight loss physician Dr. Robert Fortino says that in the end, losing weight always comes back to the commitment the person is willing to make. Oftentimes that means taking seemingly extreme measures to eating habits. "If I asked you to write with your off hand, obviously that would feel like a big change," he says. Changing eating habits can feel the same way.
Fortino says about 90 percent of the work he does comes down to making sure that patients understand that what they eat makes a difference. "Everybody that comes into my practice is educated on what to provide themselves hand to mouth," he says. "I get some crazy looks, but the ones that really commit can lose about a pound a day. No magic spells … that's just pure will."
But even if you work hard and eat right most of the time, you might still have trouble shedding those extra pounds. Whether you're just a few bumps away from your dream body or have reached a point where exercise is a health risk, physicians around South Jersey offer different procedures that can fit your needs.
The Band
More traditional weight-loss surgeries are still around for people that need to do more than just tone up before their vacation. Dr. Marc Neff, of Advocare Associates in General Surgery, is the medical director of the Kennedy University Hospital Bariatric Surgery Program. He says when someone comes in for a consultation, he makes sure to lay out each of the three procedures as simply as possible and give patients frank explanations of what their reasonable expectations can be for each one.
The first and safest option available is gastric band surgery where an adjustable belt is wrapped around the stomach. "It's the safest on the market, it has a wonderful track record and it's also the only one that's completely reversible" he says. "But it has to be brought back to make adjustments to the band. That's a lifetime thing." Patients have to return to the doctor four to six times in the first year for adjustments, and two to three in the second year. "That's the price you pay for safety and reversibility," Neff says.
Weight loss is much slower than with some other surgical options, so Neff says the band may not be ideal for someone with more weight to lose.
Sleeve
The newest bariatric surgery is known as the gastric sleeve. Dr. Mark Salcone of Lourdes Medical Associates Surgical Associates of Camden County says it's also the most popular, taking up about 70 percent of his procedures.
In the surgery, the doctor removes about 75 percent of the stomach's reservoir capacity. "We make the stomach into an elongated banana-shaped tube," he says. "But we don't cut and reroute the intestines, so you don't have the same long-term potential for problems."
Sleeve surgery also removes parts of the stomach that produce chemicals and hormones that govern hunger, according to Dr. Harish Kakkilaya, Medical Director of the Salem Surgical Weight Loss Center and surgeon at Memorial Hospital of Salem County, who says people he performs the surgery on generally lose an average of 70 to 80 percent of their excess weight in the first year. "Hunger levels go down significantly," he says.
Kakkilaya says the sleeve surgery is the procedure weight-loss surgeons have been waiting for in all of the years they've been doing weight-loss surgeries. Now, he wants to make sure people aren't afraid to take advantage of it. "We have mastered it," he says. "We have a procedure that's effective and safe."
Bypass
Neff calls gastric bypass the Cadillac of bariatric surgeries. "It's the option that is the most complicated to do," he says. "But it has the fastest weight loss and the longest track record."
In bypass surgery, the stomach is divided into two separate pouches and the small intestine is rerouted to connect to both of them. Like the band, bypass limits the amount of food that the stomach can store so the patient gets full faster. However, the bypass is permanent, and it has the highest complication rate.
"People are interested in it because of the fast and durable weight loss," Neff says. "But I tell them, 'If you get a scratch on it, it costs a lot to fix it.'"
Non-Invasive Body Contouring Ultrasound
While 90 percent of his patients focus on education, the other 10 percent of Fortino's weight-loss plan can include things like lipotropic drugs, which help stimulate the liver to burn fat. He also offers a body contouring ultrasound program which uses sound to melt fat away in concentrated areas. People are often skeptical when he tells them about it, but Fortino says the ultrasound can actually take 4 to 6 inches off someone's waist painlessly.
The ultrasound machine sends a certain frequency through the skin and into the fat cells. "There's no penetration of the skin," Fortino says. "Then there's a gentle massage of the area, and it just breaks apart the fat cells all over. Over the course of two or three days, your body absorbs the broken contents of the fat."
There is no downtime for the procedure, allowing people to get it done in a session they could finish during their lunch break.
CoolScuplting
Like ultrasound, CoolSculpting is a non-invasive way to break up fat cells. However, instead of using sound, CoolSculpting uses temperature. Dr. Joseph Cavallaro of Cavallaro Family Practice says he just recently started doing the procedure, but it's been around for a number of years. "Basically, it was developed to target those areas that don't respond to diet and exercise," he says. "When people get fat accumulation, we target that area with freezing."
An applicator is placed on the fatty area and immediately starts to hit it with freezing temperatures. Over the course of the sitting—which can go from one hour up to four hours—Cavallaro says the fat actually freezes, leaving the area cold and hard to the touch. "When the fat cells are frozen, they're damaged," he says. "They take themselves out. They turn on a gene that causes the cell to self-destruct."
Cavalla­ro says a person can lose up to 25-percent of fat in the targeted area in just one treatment without any side effects. A special coating protects the skin from the cold temperatures, and the freezing doesn't go deep enough to damage any muscles or underlying organs.
Resources
Advocare Associates in General Surgery
2201 Chapel Ave. W.
Cherry Hill
(856) 665-2017
AdvocareDoctors.com/AGS
Cavallaro Family Practice
432 Ganttown Rd.
Sewell
(856) 344-7916
CavallaroFamilyPractice.com
Dr. Robert Fortino
129 Johnson Rd.
(856) 318-4100
DrFortino.net
Kennedy University Hospital Bariatric Surgery Program
18 E. Laurel Rd.
Stratford
(856) 346-6470
KennedyBariatric.org
Lourdes Medical Associates Surgical Associates
120 White Horse Pike
Haddon Heights
(856) 546-3900
LMANet.com
Memorial Hospital of Salem County & Salem Surgical Weight Loss Center
1310 Woodstown Rd.
Salem
(856) 935-1000
MHSCHealth.com
Published (and copyrighted) in the Art of Living Well pull-out section of Suburban Family Magazine, Volume 6, Issue 4 (June, 2015).
For more info on Suburban Family Magazine, click here.
For information about advertising in Suburban Family Magazine, click here.
To find out where to pick up your copy of Suburban Family Magazine, click here.
Article continues below
---
advertisement


---
Author:
Rick Krekel
Archives
---
A Looming Healthcare Crisis
Getting Your Life Back
Aging Graciously
A Show of Support
Fighting the Good Fight
Building a Community All Year Long
Under the Winter Weather
Innovations in Health Care
A Growing Presence
A Rewarding Journey
Relief is on the Way
Changing the Narrative
What's New in Neurology
Top Physicians 2022
No Pain, All Gain
More Articles