A Healthy Future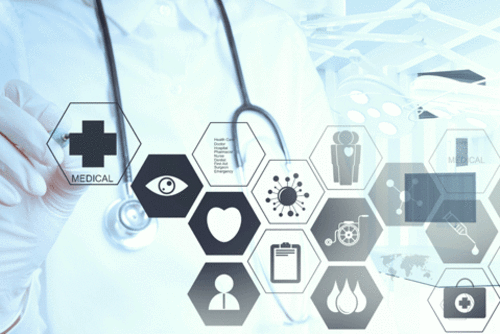 …From the pages of South Jersey Magazine…
Medical advancements offer glimpse of exciting possibilities.
We are lucky to live in a day and age when modern medicine has made so many tremendous advances. Every day there are new promises on the horizon and as a result, patients' lives are improving. New innovations are helping us not only live longer but also better lives. And fortunately, here in South Jersey we have access to many of the latest treatments and medical possibilities with a wide range of highly qualified physicians.
As part of our annual feature on medical progress in South Jersey, doctors across a broad spectrum of fields have weighed in on the latest and greatest technology and innovation in their areas of expertise. Read on to find out what's new right here in our region.
Advances in dermatology
The field of dermatology has seen a number of recent advances that are improving the lives of patients on both the medical and aesthetic sides of medicine. Dr. Karen S. Harkaway of The Harkaway Center for Skin Refinement, says that the new biologic drugs coming out for psoriasis have taken treatment of this skin disease to a whole new level. These injectables have been incredibly promising for moderate to severe cases and in some cases are clearing it in a way that was never seen before.
Melanoma treatment has also come incredibly far. It used to be that melanoma was either easily cured early on with surgical removal or it was too late, as this type of cancer has not responded well to chemotherapy or radiation. However, Harkaway reports that today researchers are making progress with immunotherapies, which are showing promise in treating this deadly disease.
On the aesthetics side, Harkaway says that the latest technology has been focused on non-surgical methods for fat reduction. Vanquish Fat Reduction, a new state-of-the-art, non-invasive fat reduction procedure which utilizes radiofrequency to destroy fat cells, has been yielding good results at Harkaway's practice.
"We're now able to treat a large-size area, such as the abdomen, in a single sitting," Harkaway says. "The advances in fat reduction technology continue to improve and with Vanquish we're getting very good results."
Improved screenings
The field of radiology continues to see exciting advances that are improving the way cancer and other disease processes are detected and treated.
Dr. William F. Muhr Jr., of South Jersey Radiology, says that progress is constantly being made in the field of detection and treatment. For instance, MRI is now utilized in the screening of prostate cancer patients as a means of determining who does and doesn't require biopsies, how many biopsies may be needed, and how aggressively to treat patients. With the new 3-planar MRI machines, it's a lot easier to make decisions before ever having to cut the patient open.
"It has revolutionized the way we do studies," Muhr says. "With high-strength MRI scanners we're able to determine the subset of people who have more aggressive tumors and in turn require more aggressive treatment. We're also able to spare those from aggressive treatment who don't really need it. Making these kinds of decisions does require a combination of the right equipment and the right people. Our facility has the 3-P MRIs as well as a specialized team of doctors who have done extra training for this."
Screening for breast cancer has also made incredible strides with the introduction of 3-D mammography known as Tomosynthesis. This new technology may be particularly effective for women with dense breast tissue who previously had unclear scans.
"Our practice aims to be a one-stop shop for women's holistic imaging," Muhr adds. "We make an effort to get them in for their work-up very quickly. The faster we're able to get women their results, the more we're able to decrease their anxiety and fear. We aim to operate very efficiently here as we do understand the anxiety associated with testing."
Robotic treatment of sleep apnea
The use of a surgical robot to facilitate surgery of the head and neck sounds like something out of science fiction but it's a technology that is here and now. This kind of robotic surgery is being used primarily to treat cancers of the throat and sleep apnea. Developed by Drs. Bert W. O'Malley Jr. and Gregory S. Weinstein, out of the University of Pennsylvania, Transoral Robotic Surgery was first utilized for cancers and benign lesions of the pharynx and larynx. After their colleague Dr. Erica Thaler applied it for use in sleep apnea, the surgical technique showed even more possibility. Today, Dr. Scott R. Schaffer of Advocare ENT Specialty Center is utilizing it with great results among his own sleep apnea patients.
"Sleep apnea is a serious condition if left untreated," Schaffer says. "The first line of treatment is a CPAP mask, but some patients can't tolerate it and for others, it doesn't work well. For those patients, we are able to utilize the robotic procedure to actually change the structure of their throat and help them breathe better. Most patients have to put up with a sore throat for about two weeks and then they're completely healed and breathing better than ever. It's been incredibly rewarding to have patients and their spouses come in to see me after this treatment and talk about how it's changed their lives."
Better cardio care
The field of cardiology is constantly advancing. Among other notable advances in recent years, Dr. Devender N. Akula, a cardiologist with Associated Cardiovascular Consultants at Lourdes, reports that CardioMEMS HF System, a new monitoring tool coming out of St. Jude Medical, has proven very successful in reducing heart failure hospital admissions and in turn improving patients' quality of life.
"The CardioMEMS system monitors and measures the patient's pulmonary artery pressure and sends us the information," Akula explains. "The information is wirelessly sent to our computer so that we can better manage their case. This is the only official device, approved by the FDA for the reduction of hospitalizations among heart failure patients."
Akula reports that, also new, is the WATCHMAN left atrial appendage closure device, coming from Boston Scientific Corporation. This device is a proven alternative to long-term warfarin therapy for stroke risk reduction in patients with atrial fibrillation.
"This device can reduce the risk of stroke significantly even in patients who cannot take blood thinners, which is a large portion of the population," Akula says. "This is a remarkable advance for stroke management among patients with atrial fibrillation."
Hip preservation
There was a time when young hip patients had to live in constant pain. If they weren't yet candidates for a total hip replacement, most docs would say there was nothing that could be done. But these days medical advancements have allowed for hip preservation surgery, which is exactly what it sounds like—preservation, as opposed to replacement, of the hip joint. Joint preserving techniques for early hip disease allow young patients with hip problems to continue to lead active lives. While not many doctors perform this kind of surgery, Dr. Gregory Klingenstein, an orthopedic surgeon at the Virtua Joint Replacement Institute and with Reconstructive Orthopedics, had special training specifically in this area.
"This is a very exciting advance," Klingenstein says. "Young athletes often already have the precursors for trouble down the line. The goal is to reshape the hip socket or hip joint in an effort to prevent further damage. The idea is to prevent them from ever needing a hip replacement."
Klingenstein suggests that active patients who have hip pain that interferes with their life should definitely seek the attention of a specialist. It's worth exploring the options now that there are more available.
"The traditional approach was to say, 'Sorry, there's nothing we can do for you,' because there really wasn't," Klingenstein says. "Now we have this option and it's making a difference for young patients who didn't think anything could be done."
Staying ahead in a digital era
While doctors have kept up with the latest technological advances, Dr. M. Scott Dawson, a cardiologist with Inspira Medical Group Cardiovascular Services of Woodbury, says that patients can also now take some responsibility in the management of their health with the latest tools of technology. The use of devices such as iPhones and iPads may play a greater role in "keeping patients off the surgical table" as time goes on. In addition, doctors are now implementing electronic medical records to better manage patients' wellbeing.
"There are gadgets to monitor your pulse and your blood pressure, to count how many steps you are taking, and to motivate you to maintain that long pilgrimage toward good health," says Dawson. "For many, taking that first step is the hardest."
While we can't alter our DNA, Dawson says that it's what you do with your DNA that counts. "Many of our early adulthood lifestyle changes such as smoking or alcohol consumption become less important as we realize that wellness begins today," he emphasizes. "Although a magic pill that leads to the ideal body weight may seem like the ultimate dream, for now we must face that the healthiest answer is hard work and sacrifice."
While genetic testing is in our future and will help pinpoint and even anticipate diseases such as diabetes, heart disease and even cancer, Dawson says that for now, we should utilize the technology that is available to us to live the healthiest lives we can. With "wrist gadgets," iPhone apps and other technology available at our fingertips, we have more power than ever to manage our own health.
Published (and copyrighted) in South Jersey Magazine, Volume 12, Issue 4 (July, 2015).
For more info on South Jersey Magazine, click here.
To subscribe to South Jersey Magazine, click here.
To advertise in South Jersey Magazine, click here.
Article continues below
---
advertisement


---
Author:
Lindsey Getz
Archives
---
A Looming Healthcare Crisis
Getting Your Life Back
Aging Graciously
A Show of Support
Fighting the Good Fight
Building a Community All Year Long
Under the Winter Weather
Innovations in Health Care
A Growing Presence
A Rewarding Journey
Relief is on the Way
Changing the Narrative
What's New in Neurology
Top Physicians 2022
No Pain, All Gain
More Articles