Southern Exposure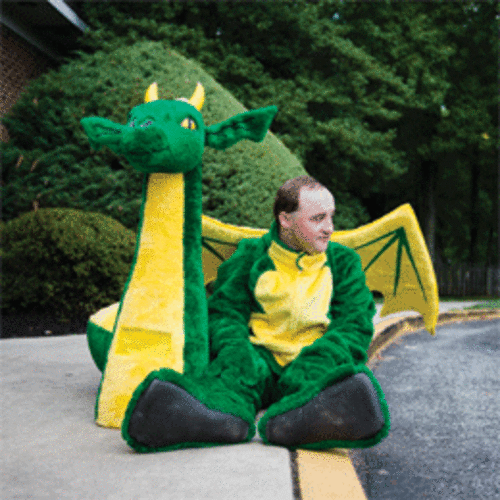 …From the pages of South Jersey Magazine…
Go Figure
$325,905" Amount of a grant the Haddon Township Fire Department was awarded from the federal government through FEMA's Assistance to Firefighters Grant to purchase new equipment.
1,735: Gallons of lemonade in the newly minted Guinness Book of World Records for the largest cup of lemonade, made by South Jersey residents Michael and Trish Adkins to honor their daughter Lily, a cancer survivor.
$15,162: Amount in grant money six Cherry Hill "Green Schools" received from Recyclebank for the funding of innovative eco-friendly projects, thanks to local residents who donated their Recyclebank reward points, which were converted to dollars and given to the school of their choice.
$72,000,000: Amount of the contract defense contractor Lockheed Martin signed with the U.S. Coast Guard for security technology.
Forty 0ne: Number of people arrested by Camden County Police after attempting to purchase heroin from undercover officers, 90 percent of whom are from the suburbs, police say.
$17,000,000: Amount of the sale of Berlin waterpark Sahara Sam's. The waterpark was sold to Arizona-based real estate company Single Tenant Operational Real Estate (STORE Capital).
$1: Cost of a movie ticket during Moorestown Regal Theater's Summer Movie Express, showing family-friendly flicks through Aug. 19.
Two thousand five hundred: Dollar amount that four South Jersey schools received from the Gloucester and Salem Community Advisory Panel's eighth annual mini-grant program.
Hit or miss
The Jersey Fresh initiative is implementing a new social media effort called #JerseyFreshLove. The Jersey Fresh program, which has been around for 31 years, was created to support and promote the Buy Local movement.
New Jersey was ranked the No. 1 state to raise a family, according to the Pittsburgh-based company Niche, which collects and analyzes government data. Rankings were based on factors such as education, crime and safety, access to daycare and grocery stores, and community involvement and investment.
Pop superstar Taylor Swift—who was in the area last month performing two concerts at Lincoln Financial Field—tweeted at Cinnaminson High School after they made and posted online their own version of her "Shake It Off" video.
A West Deptford Township woman was arrested twice in the same day—once for a domestic violence incident, and later that day for shoplifting a bottle of wine.
A rare fish with human-like teeth was caught in the man-made Swedes Lake. Officials say the fish, a Pacu, hails from South America.
A former FedEx employer and Marlton business owner could face decades in prison after stealing as much as $400,000 from FedEx in a re-billing scheme. The man pled guilty to multiple counts of fraud.
Datebook
7/6
Have an aspiring linebacker itching to get some practice in this summer? Sign them up for the Philadelphia Eagles Youth Football Camp. This fun and instructional camp, open to kids ages 6-14, is non-contact, led by professional coaches, and features appearances from the Eagles themselves. July 6-10, 9 a.m.-3 p.m., 1301 Springdale Road, Cherry Hill, (888) 226-9919, ProSportsExperience.com
7/14
Kick off fair season in Burlington County at its 70th annual Farm Fair. Watch—or participate in—a variety of farm-fun activities, from milking contests to a children's scavenger hunt to pig races. July 14-19, Burlington County Fairgrounds, 1990 Jacksonville-Jobstown Road, Columbus, (609) 784-8369, BurlingtonCountyFarmFair.com, $10 per day
7/23
Also not to be missed is the Gloucester County 4-H Fair and NJ Peach Festival. There's something for everyone, from a car show and crafts, to nightly barbecues and the NJ Peach Queen Contest. July 23-26, Gloucester County 4-H Fair Grounds, Mullica Hill, (856) 307-6450 ex. 3, GC4HFair.com, $10
Did You Hear?
"It's OK to map out your future—but do it in pencil."
—Jon Bon Jovi at Rutgers-Camden's commencement
Street Level
Burlington County: Willingboro
A Maple Shade woman was charged with fleeing from the scene of an accident she after she fell asleep at the wheel and crashed her vehicle into a home. The driver fled the scene, but police followed a trail of leaked car fluid to track her down.
Camden County: Camden
A man was stabbed in the hand during a brawl outside the Susquehanna Bank Center at the tailgate at the annual WXTU country music festival. The man was released from the hospital later that night. There have been other issues in the past at this concert: in 2013, about 45 people were arrested; and in 2012, more than 100 people had to be treated for injuries after a massive fight.
Voice & Vent
This month, on Page 74, we take a look at developer Bart Blatstein's ambitious plan to turn the former Pier Shops in Atlantic City into an entertainment complex known as the Playground. Share your opinion by visiting SouthJersey.com's Voice and Vent section and answering:
"Do you think A.C. would benefit from having more non-gaming options to attract visitors?"
Click on "Submit" to make your vote count. Next month, we'll report back on what our readers are thinking.
Last month, we asked:
"Would you be inclined to use a telehealth app if your regular doctor was unavailable?"
68% of you said yes
32% of you said No
People: Behind The Mask
Cherry Hill native Chris Hall (pictured) knows what it takes to be a mascot. The 27-year-old uses his many alter egos—from the Easter Bunny to Pirate Pete on the Cape May-Lewes Ferry to the Chick-fil-A cow to Wawa's "Wally Goose"—to cope with his autism and severe anxiety. Hall, a graduate of The Pathway School in Norristown, Pa., also appears on all 10 episodes of Hulu's new show, Behind the Mask, available now.
Hall and his mom, Michaelle Hall, shared with South Jersey Magazine how Hall got into playing mascots and how playing the various characters "behind the mask" has helped Chris interact with others.
How did you get into being mascots?
Chris: At Pathways, people called me the dance machine. I just combined it with Halloween.
Michaelle: He liked to dance, then saw someone in a costume, rented a costume, and then just combined the two. He bought the Rudolph the Red Nosed Reindeer costume, that's how it started. [My husband] and I were like, 'What is he going to do with that Rudolph costume?' [And] it just went from there.
What do you like about being a mascot?
Chris: I like having fun with the kids.
Does it help him cope with his anxiety?
Michaelle: Absolutely. The whole thing, it has really helped him cope. He's a different person inside the costume. [When he's in costume], we see what he is really like—calm, having fun, interacting with people. It's his social interaction. He's not Chris anymore; he's Wally the Goose; he is Pirate Pete.
Names to know
Local people making a difference in South Jersey and beyond
George Mark
Mark, a Moorestown resident who practices at the Heart House in Haddon Heights, Marlton and Elmer, was the first doctor in South Jersey to implant a new cardiac device, called a Watchman. The device provides an alternative to blood thinners, which reduce the risk of stroke in patients suffering from heart rhythm disorders.
Veraaj Garachh
Garachh, Kennedy– Stratford pharmacy manager, was selected to attend the American Society of Health-System Pharmacists Leadership Institute, a prestigious program promoting networking, leadership and peer interaction. He was one of 40 professionals chosen.
Barbara McCormick
McCormick, of Turnersville, was named the winner of the Philadelphia Tri-State Nursing Excellence GEM Awards. The Air Force Reserve nurse won in the following categories: Home, Community and Ambulatory Care. She's also an instructor for the Kennedy Life Support Education Program, teaching the public about life support.
Heather McKay
Moorestown Friends alumna McKay, class of 2000, received the Young Alumni Award, which recognizes a graduate who on or before their 15th reunion has made distinguishable career achievements. Pursuing her Ph.D. in global affairs at Rutgers University, McKay is the founding director of the Education and Employment Research Center at the school.
Arturo (AJ) Mattia
Mattia, of Turnersville and a freshman at Holy Cross Academy, survived bone cancer and a leg amputation and is now using his experiences to raise awareness and fundraise for pediatric cancer. The 15-year-old also recently won the Prudential Spirit of Community Awards and was recognized among America's Top 10 Youth Volunteers for his efforts.
Mary Caruso
Caruso was recently named by the Association for Professionals in Infection Control and Epidemiology (APIC), as one of 14 national award winners. Caruso, an infection preventionist at Lourdes Medical Center of Burlington County, received the organization's Chapter Leadership Award at APIC's annual conference in Nashville, Tenn., for going above and beyond the call of duty.
Published (and copyrighted) in South Jersey Magazine, Volume 12, Issue 4 (July, 2015).
For more info on South Jersey Magazine, click here.
To subscribe to South Jersey Magazine, click here.
To advertise in South Jersey Magazine, click here.
Article continues below
---
advertisement


---
Author:
Alex Harward, Brianna Howarth
Archives
---
Family Fun
Live from the White House
Collingswood
Stepping Up to the Plate
Local Story
Lingering Questions
Still Fresh
Under the South Jersey Sun
Riverside Retreat
Against All Odds
Like a Girl
Going Her Own Way
Fall In
Aiming to Please
Walk of Fame: Natalie Hope Sommermann
More...