False Report Of Needles In Candy Bars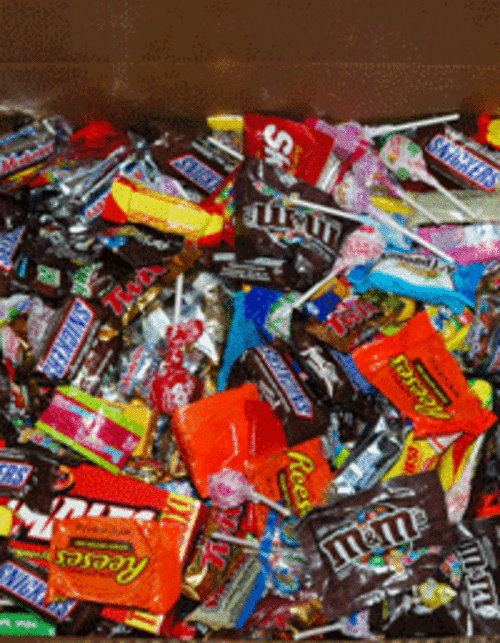 Police Arrest NJ Man For False Report Of Needles In Candy Bars
GLOUCESTER TOWNSHIP, N.J. (CBS) — Police in our area are investigating multiple reports of people finding needles or pins in their Halloween candy, but police in a South Jersey town say one man's claim turned out to be false.
A picture of four sewing needles in four pieces of candy, is what Gloucester Township Police say Robert Ledrew of Blackwood posted on Facebook Saturday night.
"Not the type of thing you want to hear with your children's candy over Halloween."
Captain Anthony Minosse says Ledrew then reported this tainted candy to police on Sunday.
Then, after detectives spoke with Ledrew, "They discovered upon questioning the male that he indeed made up the story."
Minossse says Ledrew actually put the needles in himself, and the reason he gives them is that he was trying to teach his kids a lesson to be careful with their candy.
Ledrew was arrested and charged with making a false police report, Minosse says his lesson continues in court at a future date.
Meanwhile, authorities in Kennett Square, Chester County are also investigating reports of six pieces of candy with needles inside.
Late Monday, police told Eyewitness News they're still trying to get to the bottom of the different stories.
In Woodbury Heights, police say they're now inspecting some pieces of candy that someone claimed had a needle in it as well.
Article continues below
---
advertisement


---
Author:
http://philadelphia.cbslocal.com/2015/11/02/south-jersey-man-accused-of-tampering-with-halloween-candy/ --Rahel Solomon
Archives
---
South Jersey Biz Digital Edition
Man Accused Of Trying To Kill Toms River Police Detective
School Bus Driver Charged In Crash That Injured 8 Students In South Jersey
Man Gets 40-Year Sentence For Killing Couple In Their Camden Home
Police Searching For Man Who Allegedly Sexually Assaulted Woman In Camden Home
Gov. Murphy Says Bill To Legalize Recreational Marijuana In NJ Short On Votes
Lindenwold Man Sentenced For Shooting Camden County Metro Officer In Leg
1 Dead, 3 Injured In Shooting At Camden After-Hours Club
Camden City Council Puts Brakes On Limiting Roadside Memorials After Hearing From Grieving Families
Increased Security At Clearview Regional Middle School After Bomb Threat Discovered In Bathroom
Homeless Veteran Johnny Bobbitt Pleads Guilty In State Court For Role In GoFundMe Scam
Driver Killed In Single-Vehicle Crash After Truck Found Overturned On Field Near High School In Woolwich Township
2 Dead In Multi-Vehicle Crash In Gloucester County During Winter Storm
Prosecutors Probe Slayings Of 2 Shot In Idling Car In Camden
Gloucester County Dealing With Recent Spike In Hepatitis A Cases
More Articles