Cumberland Regional High School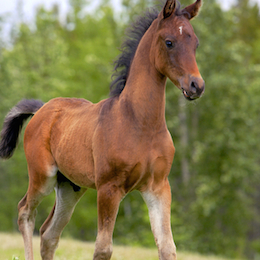 Cumberland Regional High School, located in the northwest part of Cumberland County, serves students from Deerfield Township, Fairfield Township, Greenwich Township, Hopewell Township, Shiloh Borough, Stow Creek Township and Upper Deerfield Township.
Ground was broken on the school on May 12, 1976, and there were 322 members in its first graduating class in 1978. According to the school's website, more than 11,000 students have graduated from the high school since then. The school enables students to reach their full academic potential and provides many opportunities for them to learn both inside and outside of the classroom. CRHS aims to inspire and encourage not only the students within their building, but also staff, family and the surrounding community.
The school's colors are orange and brown and their mascot is the colt. Course areas include Agricultural Education, Fine Arts, Family & Consumer Science, Language Arts, Mathematics, Music, Science, Social Studies, Special Education, Student Community Service, Technology and World Language.
Congratulations to the CRHS Distinguished Honors scholars, students who earned all A's as final grades in each course and on each final exam during the 2014-2015 school year. A banquet recently celebrated those students as well as the following four graduates of the CRHS Class of 2015 who earned straight A's during their four years at Cumberland Regional High School: Ashley Fackler, Colleen Fralinger, Michaela Hitchner and Caroline "Carly" Jorgenson. Distinguished scholars were Daniel M. Fragoso, Anastasia M. Geletka, Courtney Ricci, Mary E. "Lizzy" Blake, Cynthia Garcia, Jenna Jorgenson, Jessica L. Fackler, Kelsey E. Pastirko, Ashley Fackler, Joshua D. Loew, Courtney H. Birdsall, Erica N. Burdsall, Casey L. Burke, Colleen K. Fralinger, Michaela K. Hitchner, Caroline R. "Carly" Jorgenson, Richard Lin, Karie L. Miner, Nishee M. Patel and Vinay Patel.
Cumberland Regional High School offers many clubs, organizations, academic teams and non-athletic activities for the students. Outside of their coursework, participating students continue to learn valuable lessons in leadership, cooperation, character, teamwork, decision-making and communications, according to the school. Offerings include A-Team Tutors, Audio Visual Club, Concert Choir, Marching Band and Band, Colt's Tale Newspaper, FCCLA, Gay-Straight Alliance, Invictus Yearbook, Key Club, National Honor Society, Native American Awareness Club, Peer Mediation, Step Team, Student Council, Students Against Destructive Decisions, Team Theatre and many others.
The SADD Club's goal at CRHS is to make the student body more aware of the harmful effects of drinking and drugs. The organization sponsors events during Red Ribbon Week, promotes an alcohol- and drug-free semi-formal and prom, as well as sponsors safe, fun alternative activities like 3vs3 basketball, powderpuff football, and a Rock-n-Roll concert. The school's Red Cross Blood Drive is also sponsored by SADD.
Members of the Cumberland Regional Future Farmers of America Chapter participated in the 88th National FFA Convention & Expo in Louisville, Kentucky last month. CRHS junior Kaylynn Hyson earned a Bronze emblem in the National FFA Job Interview Career Development Event. Other members also competed for individual awards with 140 other participants. Senior Brock Lore, junior Taylor Ale and sophomore Sara Loew each received Bronze emblems and junior Jacobus Sherman earned a Silver emblem, according to a news update on the school's website.
Many students also participate in athletics at the school. Sports include basketball, cross country, diving, field hockey, football, soccer, swimming, tennis, winter track and wrestling. Athletes this fall season included Joshua Rivera, Elijah Weeks, Roy Crawford, Anthony Coombs, La'Mark Jones, Yarneal Nock, McKenzie Hatcher, Haziah Walker, Ta'Quan Green, Damir Braxton, Corrado Speranza, Ty Robinson Derrick Sheppard, Jose Lopez, Brandon Molina, Brian Pettit, Dre' Palmer, James Bryant, Mark Jenkins Jr, Robert Saunders, Latrell Harris, Andrew Jenkins, Brian Ambros, Maquay Richmond, Tony Marguglio, Desmond Martinez, George Sapp, A Rivera, Khaleem Bartley, Demetrius Kent, Ben Pierce, Trevor Lattimer, Anthony Adler, Eevan Johnson, Wynn Murray, Cam'ron Smith, Troy Hepner, Michael Wyatt, Toby Cuff, Devin Desmarais, Abigail Sprouse, Aracelis Alvarez, Carly Melestein, Devon Patchell, Jenna Jorgenson, Kaeleigh Anderson, Katelynn Keen, Kelsey Pastirko, Lauren Willis, Lindzey Mosley, Makayla Pepper, Mikeala Sima, Paige Blake, Renee Bokma, Sydonnie Dawkins, Andrei Simon, Brandon Bizarro, Collin Murray, Dominic Cocove, Edwar Pichataro, Erick Garcia, Eric Rojas-Flores, Ethan Timberman, Hunter Jackson, Jake Yoshioka, Jimmy Thompson, Jordan Angel, Logan Riddle, Michael Thompson, Nick DeLussa, Nick Rothman, RJ Andino, Tommy Perotti, Trevor Gandy, and Trevor Ward, among others.
Cumberland Regional High School is located at 90 Silver Lake Road in Bridgeton. For more information, call 856-451-9400 or visit crhsd.org.
© SouthJersey.com 2015. All rights reserved. This article or parts thereof may not be reprinted or reproduced by any other party without the express written consent of SouthJersey.com. For more information, please call 856-797-9910.
For more information about what's going on in our local schools and what today's students are up to, visit our South Jersey Schools page.
Article continues below
---
advertisement


---
Author:
Meghan Shott
Archives
---
Advertise with SouthJersey.com
Shawnee High School
Acting Natural
Middle Township High School
Audubon High School
African American Heritage Museum
Apple Pie Hill
Attractions: N. Pemberton RR Station
Johnson's Corner Farm
Lumberton's Air Victory Museum
Lucy the Margate Elephant
Tuckerton Seaport & Baymen's Museum
Emlen Physick Estate
Cape May's Washington Street Mall
Maple Shade High School
More...