Cherry Hill High School East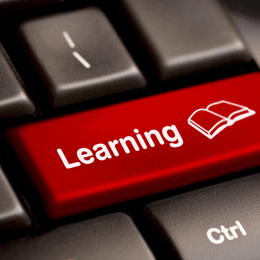 Cherry Hill High School East serves over 2,100 students with a wide-range of cultural heritage and experience. The school provides the opportunity for each student to learn the curriculum based on their own abilities. According to the school's website, sixteen percent of students speak English as a second language. About half of the student body participates in East's athletic program. More than 1,500 students participate in 69 extracurricular activities that include drama, student government, vocal and instrumental music, publications, and many other clubs.
Academic subjects offered at the school include Match, Science, English, Social Studies, World Language, Health & Physical Education, Business, Visual, Performing and Related Arts, Technology, Family and Consumer Science, and Air Force Junior ROTC.
The Cherry Hill High School East school newspaper, Eastside, was named the top newspaper in the country by the American Scholastic Press Association previously. This year's staff includes Kaitlyn Boyle, Luke Hinrichs, Ashley Cooper, Jenna Myers, Gabriella Friedman, Nafessa Jaigirdar, Louis Zimmerman, Jenna Simons, Jennifer Pacitti, Drew Hoffman, Courtney Finnegan, Elissa Cohen, Ezra Nugiel, Joe Levin, Brooke Greenberg, Gregory Rothkoff, Sara Messinger, Ilana Arougheti, Hope Rosenblatt, Asher Maitin, Sari Cohen, Jared Fisch, Eric First, Shari Boiskin, Danny Naddeo, Liz Lee, Emelia Keller, Jennifer Dong, Sabrina DeAbreu, Luke Shin, Josh Sodicoff, Ben Goldsmith, Alon Goldfinger, Abigail Richman and Kevin Chen. Visit the Eastside online at www.eastside-online.org.
Cherry Hill West's choral group, Stay Tuned, took home 1st place in the International Competition of High School Acappella (ICHSA) Mid-Atlantic Quarter-Finals and placed 4th in the National Finals competition in NYC.
Sports offered at the school include football, cross country, cheerleading, field hockey, soccer, tennis, volleyball, basketball, wrestling, bowling, track, swimming, baseball, softball, lacrosse, and golf.
The girls lacrosse team struggled this season but did get wins against Collingswood and Winslow Township. Players on the team were Ali Kueny, Devon Stevens, Elyssa Cohen, Emily Millspaugh, Erica Thunberg, Hailey Abrams, Haley Pawliczek, Izzy Cammisa, Jordan Tort, Kayla Deguzman, Priya Kavuru and Sam Fry.
The boys lacrosse team, with players Aaron Finkelstein, Adam Hauck, Andrew Curray, Ari Nahum, Ben Vaupen, Cade Zaris, Eric First, Eric Sherman, Evan Campbell, Harrison Gutin, Jon Simmons, Justin Adley, Justin Brown, Matthew Braun, and Sammy Breslau had wins against Cherry Hill West, West Deptford and Paul VI.
Softball players this spring season were Carli Ciocco, Christina Farley, Elizabeth Winslow, Julianna Martinez, Kalyssa Nufable, Kaylie Takacs, Madison Palat, Miranda Sheppard, Morgan Snell, Nicole Rossi, Rachel Levine, Rachel Mindel and Samantha Mitchell.
Players on the boys volleyball team roster were Andrew Vanase, Curtis Chance, Dave Kim, Dave Kwon, Eric Kim, Mike Monczewski and Sidhant Subramanian.
Cherry Hill East is on Twitter at https://twitter.com/EastsideOnline and https://twitter.com/CHEastAthletics.
Cherry Hill High School East is located at 1750 Kresson Road in Cherry Hill. For more information about the school, call 856-424-2222 or visit http://east.cherryhill.k12.nj.us/.
© SouthJersey.com 2017. All rights reserved. This article or parts thereof may not be reprinted or reproduced by any other party without the express written consent of SouthJersey.com. For more information, please call 856-797-9910.
For more information about what's going on in our local schools and what today's students are up to, visit our South Jersey Schools page.
Article continues below
---
advertisement


---
Author:
Meghan Shott
Archives
---
More Articles