Caller ID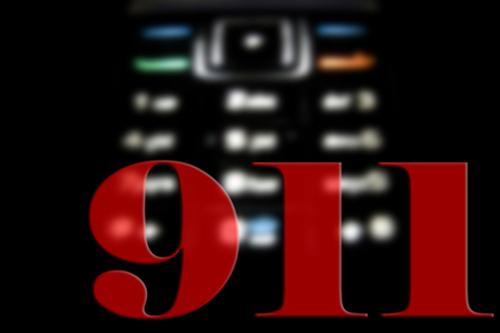 ...From the pages of South Jersey Magazine...
Imagine these scenarios: A concerned neighbor hears an angry argument between a husband and wife. A person suffers an adverse reaction to prescription medicine, causing a friend to seek immediate help. A reckless late night driver swerves wildly, catching the eye of a pedestrian. An onlooker witnesses the brutal rape of a teenager. With urgency, each person calls 911.
Knowledge of sensitive incidents like these are often confined to a tight circle: the caller, the subjects, their families and the uniformed personnel that respond. Those involved prefer it that way. But under New Jersey's wide-ranging Open Public Records Act (OPRA), each of these acts—as well as any 911 call made in the state—may be publicly released. All that is required to start the process is the submission of an OPRA records request form, often readily available online. Requestors don't need to specify a reason, because New Jersey's open records statute declares that any U.S. resident has a right to access the information, no matter their motives. Requests can even be made anonymously.
To best aid emergency personnel, 911 calls understandably contain a wealth of personal and medical information: drug use, past behavior, mental and physical conditions, addresses, even access codes for gates and locked residences. None of that information is supposed to see the light of day. OPRA's fine print states that public agencies (including county and municipal governments) have "a responsibility and an obligation to safeguard from public access a citizen's personal information with which it has been entrusted when disclosure thereof would violate the citizen's reasonable expectation of privacy." This protects not only the people who are the subject of the call, but also the callers themselves.
But while HIPAA laws strictly prevent one's medical information from being made public, 911 dispatchers are state employees and thus fall under OPRA's umbrella of regulations. This creates a conundrum that can potentially lead to even the most personal of information being available to anyone wishing to seek it out. That elderly woman who lives alone and called 911? Someone may not only find out there's no one else home; they also have her address. And the subjects of those calls may never even know about it.
Without privacy measures in place, officials admit there would be a "chilling effect" on calls made to 911. And to allay worries, they are adamant they take this responsibility seriously. "We are very vigilant in protecting the privacy rights of the people who are willing to make a 911 call," says Matt Lyons, chief county counsel for Gloucester County. "We see it as a priority to properly defend those privacy rights."
But, others say that OPRA's tangled reality—clerks and lawyers struggling to keep up with an endless stream of requests, with either fines or lawsuits awaiting them for any mis- step—keeps privacy protection from being a foregone conclusion.
"I think it's something people should probably be concerned with, because I think the municipalities are under a lot of pressure sometimes to disclose records," says Ed Purcell, associate counsel for the New Jersey State League of Municipalities (NJSLOM), which educates municipalities on OPRA and will even represent them in court on OPRA cases. "While most of these issues get redacted or protected, just the sheer amount of these OPRA requests is really quite overwhelming, so it's possible for some of this information to get through."
Eric Arpert, deputy custodian of public records for Burlington County, says he receives hundreds of OPRA requests each month with 911 call requests coming every week. "The breadth and depth of the requests are where a great deal of work gets put in and you have to balance providing access, and in the case of 911 calls, weigh the privacy of our residents. There is sensitive information in there and it does lead to some difficult decisions," he says.
Freedom of information—the idea that the public has the right to access New Jersey's government records—is the single guiding notion of OPRA. Enacted by the state in 2001, it replaced New Jersey's "Right to Know Law" and greatly expanded the public's right of access. It was a change that, on principle, most everyone welcomed, from officials to open records advocates. "You need to have open government to be able to have a good picture of whether you want more government or less of it," says John Paff, chair of the New Jersey Libertarian Party's Open Government Advocacy Project.
OPRA also more clearly defined what constituted "government records." That includes 911 calls, which are required under state regulations to be kept for "no less than 31 days." Files cannot be released under OPRA if they are part of an ongoing criminal investigation, but a 2003 Superior Court appellate ruling determined that 911 calls precede the beginning of an investigation, preserving their ability to be made public.
Those are the facts that govern the public availability of 911 calls. But what about the practical reasons? Why is this service—one devoted to helping people with personal matters in times of need—so readily available to the public? "Because it can give you information about police response or a crime that's occurred. You are entitled to know about crime," says Walter M. Luers, the president of the New Jersey Foundation for Open Government and a lawyer who maintains a substantial portion of his practice in public records work.
Public record statutes differ by state, and unlike New Jersey, states like Pennsylvania and Alabama exclude 911 calls from being released unless they are determined to be in the public interest. State Sen. Paul Sarlo tried to do the same for New Jersey, submitting a bill in January that would exempt law enforcement records, including 911 calls and police body cameras. In an interview with NJ Advance Media following the bill's submission, Sarlo mentioned a 911 call that was released by news organizations of a woman who was murdered in her own driveway. "My thoughts are really for victims—and their families as well," he said.
A month later at an NAACP transparency forum, Sarlo stuck by his reasoning but according to a report said the bill was designed to "start a discussion" and added "I'm not sure this bill will ever see the light of day." The Senate deputy majority leader said at the time that he was weighing several amendments, including dropping the exemptions for 911 calls. (Sarlo's office did not respond to multiple inquiries by South Jersey Magazine.)
Considering the rulings of the state's court as well as the swift response to Sarlo's bill, it seems a certainty that 911 calls will remain part of the public record. The onus then shifts to county employees and officials to follow OPRA's bylaws and preserve people's privacy. And the responsibility does rest with the county, which maintains the 911 system in New Jersey. (OPRA requests made for 911 calls through the state's municipalities can be turned down, but often the municipalities simply forward the requests to the counties.)
OPRA requests are typically handled by a records custodian or county clerk. When the request carries additional concerns—Is there private information that needs to be removed? Is the request valid and legal?— that person will consult with a lawyer who is either employed by the municipality or a solicitor who works in private practice. With 911 calls and other requests, custodians can choose to release the calls through either a transcript or audio file and redact personal information, or withhold the calls altogether. In Gloucester County, for example, redacted audio files feature periods of silence that are digitally inserted in place of identifying personal information.
Despite all the policies in place, there are still things to consider. "You could get people's addresses on there if stated on the call, or if there's descriptions to key code access ... there is sensitive information on these calls and you could see it possibly being used in nefarious ways," Arpert says. "[But] residents should feel secure; we do all that we can. The last thing you want to think is that you shouldn't call 911."
The task is a delicate one. "It's a balancing test between the caller's privacy rights and the rights afforded to the requestor under OPRA," Lyons says. Revealing private information fails a basic mandate under OPRA, and the county can be sued. Deny or redact the request, and the requestor may sue to gain access. Such was the case in a recent Tabernacle suit when a resident felt they had the right to view redacted information that included personal financial information. On the other hand, those who contacted 911 could turn around and file suit as well; that is if they are even aware that their information has been disseminated.
OPRA experts say most legal challenges occur when the denial isn't in good faith or precedents aren't cited in denying the request. But even those measures cannot stem every suit. Lyons cites two examples where the county went to court to defend its decision. Years ago, a person who was the subject of a complaint over the treatment of animals was denied in his request to access the 911 call to find out who lodged the complaint. More recently, there was the shooting of David Compton by James Stuart, an off-duty Deptford police officer. In Compton's case, "his privacy rights would have been violated if the call had been produced," says Lyons. The call was played in court at Stuart's murder trial.
Privacy protection takes careful consideration by clerks and lawyers. It takes time. And as South Jersey county and municipal employees become increasingly strained under the deluge of OPRA requests, they have less ability to devote their efforts to the task.
Through the first six months of 2016, Deptford Township has received 1,575 OPRA requests. Some are simple; many are not, featuring the same weighty concerns like privacy exceptions that apply to 911 calls. "That's the problem we're having now with any OPRA request," says Dina L. Zawadski, township clerk and public information officer for Deptford. "It's not just cut and dry, yes we can submit. There's always going to be exceptions. And the exceptions are what's holding the clerks back."
Many of the requests are complex too. There is what Arpert calls "professional" OPRA requesters; attorneys who make a living off making requests and then litigate when they find a caveat in the law they think they can go after. Business and commercial entities routinely use OPRA requests to data mine key information. Think of a pool company that asks for all pool construction permits in an effort to identify lucrative prospects. The practice is legal but perceived to be an abuse of the system.
OPRA requests require a response in seven business days, and while that is a boon for citizens to receive information in a timely manner, it also puts clerks under the gun to act quickly and drop their other tasks. (Extensions are possible but have to be submitted in writing to the requestor within the seven-day time frame.)
And then there are the penalties. If information is knowingly, willingly and improperly denied, clerks and other public officials (not solicitors) can be fined $1,000 for an initial violation and $2,500 and $5,000 for subsequent violations. While Zawadski says the majority of clerks are not withholding information, those potential penalties naturally leave them in a state of unease, particularly when they must rely on the advice of their township solicitor when making complex OPRA decisions. "Solicitors are not as astute of the OPRA laws as much as they should be," says Zawadski, who also serves as the vice president of the Municipal Clerks' Association of New Jersey.
OPRA's requirements demand speed, accuracy and judiciousness. Per the intent of the statute, municipalities and counties have been conditioned to deliver information quickly. But is that response simply acceptance of a lesser risk? "There's sometimes a sense that it's easier to hire someone and give them a salary and benefits to deal with these requests that are probably not 100 percent valid," says Purcell, "but that is viewed as a safer use of resources than to defend against all of these OPRA cases that will get brought if they start denying things." There's also a financial ramification as well. OPRA includes a fee shifting provision where the defendant must pay the plaintiff's attorney fees if the latter wins an OPRA case. Incentive for OPRA challengers, a hindrance for municipalities.
"Absolutely," Arpert says when questioned if the threat of potential lawsuits further complicates how the 911 requests are handled.
The ideal solution is to infuse the municipalities with more resources to handle the workload and maintain as open a government as possible. Of course, budget handcuffs say otherwise. One option, perhaps, is to limit commercial requests that are clogging the system. Paff calls for the government to move away from its paper-based systems and do a better job of automatically uploading information online. "I don't have much sympathy for government agencies that aren't using technology to its fullest extent," says Paff, who files roughly 250 OPRA requests a year in an effort to promote good governance and publishes the findings on his blog. "And if they had used it, they would probably greatly reduce the number of requests the citizens are forced to file. There's a lot of things the government can do to self-help, but a lot of [officials] would rather wring their hands over how much these evil OPRA requestors are costing the average taxpayer."
And even if the workflow can be man- aged, OPRA is still fraught with complexities, with much left to be resolved and countless ways for personal information to escape. Purcell cites a case that went to the state Supreme Court where a company requested all the land deeds in a county to post online—deeds that contained names, birth-dates and social security numbers and were already publicly viewable in person. And the questions go deeper. For example, is metadata a public record? "[OPRA] is actually a very, very complicated area of the law, particularly when it comes to newer technology," says Purcell, adding that the statute's broad language "really wasn't written for the digital age."
But we're living in it, a time when transparency is more than a buzzword and people are comfortable sharing the most intimate details of their lives with 1,000 of their closest friends. If citizens want to know everything about the government, and the government wants to know every- thing about them, then what does that mean for the future of privacy?
Published (and copyrighted) in South Jersey Magazine, Volume 13, Issue 5 (July, 2016).
Article continues below
---
advertisement


---
For more info on South Jersey Magazine, click
here
.
To subscribe to South Jersey Magazine, click
here
.
To advertise in South Jersey Magazine, click
here
.
Author:
C.J. Mittica
Archives
---
Who's Who in Health Care
Former Shawnee star Doolittle Calls It A Career
Camden County College welcomes Baseball Hall of Fame
South Jersey Football Games of the Week
Out & About
QB Ronnie Borden is Back in the Game
Should fans be worried for the Phillies bullpen?
South Jersey Football Games of the Week
A look at South Jersey's Top H.S. Girls' Soccer Teams
Out & About
Eagles will be fine after close call in opener
High School Football Games of the Week
Is it Super Bowl or bust for the Eagles?
What's New in South Jersey?
From New Jersey to Nashville
More...