At Your Service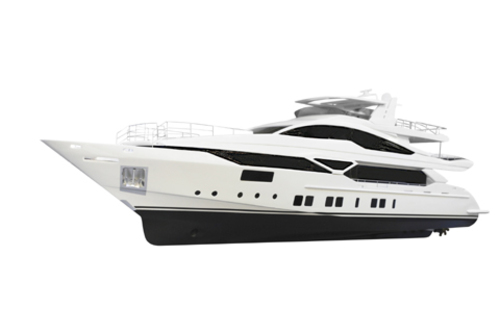 ...From the pages of South Jersey Magazine...
Today, we could all use a little some- thing extra: a few hours of extra sleep, an extra vacation, even an extra set of hands. Yet, when it comes to our daily routines, that something extra can come in the shape of a concierge service, which nowadays, can encapsulate almost anything, leaving you to worry about next to nothing.
Whether that's having someone wait in line for you at the DMV or at home for the cable guy, requesting a doctor's appointment at a moment's notice either in person or via Skype, prepping your Shore home for renters or a family weekend, or a company to literally scoop your dog's waste from your yard, those services exist.
And while the mundane services like the aforementioned have a solution, the most luxurious requests are also a phone call or a click of a button away. On-demand air charters to take you from point A to B are available, the ability to rent a yacht or a luxury car are plausible, and scoring those sold-out concert seats or getting a table at one of the country's most desirable restaurants are a reality.
So when South Jersey Magazine combed through the local towns to learn about the myriad of concierge services available, it became obvious residents are utilizing these offerings as a way to focus on the other aspects of life: family and business.
In terms of the utmost in luxury is JetCharters.com, a marketplace where consumers and jet operators work together in arranging the usage of on-demand air charters. "Our operators fly a wide range of aircrafts, from air taxi to the Boeing Business Jet," explains President Robert Hart. "[For] quick trips, a shorter range, we have air taxi. This is typically for three to five passengers and is fairly affordable. Heading to Europe? We have you covered with heavy jets."
The most convenient aspect of JetCharters.com is their availability at nearby local airports, including Lumberton's South Jersey Regional Airport, depending on the aircraft. What's more, a jet can also be booked at a moment's notice. "The great part about offering many operators is that if one can't do the trip right away, another will," explains Hart.
"We had a scheduled meeting with an operator last week only to show up to see the plane taxiing out to the runway. A few hours later, we learned that a customer called up for a last-minute trip to the Bahamas and off they went."
The overall appeal, of course, is the time saved using a private jet as compared to flying commercial; meaning more direct connects and less time spent in airport lounges or overnight at nearby hotels and more time at home with family.
"For me personally, and for a lot of other families, we are both in the workforce and spending time as a functional part of the family. Business aviation shrinks that itinerary, giving back some of that otherwise missed personal time. ... I want those people working on the plane, and at their destination sooner, getting back home with fewer hotel nights," says Hart.
Another luxury-driven concierge service is Imagine Lifestyles in Pennsauken. The company originated in South Jersey nine years ago and has since expanded to service areas such as New York City, Boston, Philadelphia and Washington, D.C.
"We strive to provide our clients with anything they can dream of," says Imagine Lifestyles' Rental Coordinator, Tom Messenger. "Tell us what you want and we can make it happen." If that's renting an exotic car for your drive to the Shore, Imagine Lifestyles can get you a Lamborghini Gallardo, a Maserati GranTurismo or even a vintage 1956 Porsche 550 Spyder.
Among other services Imagine Lifestyles provides, Messenger explains, "In the past we have secured dinner reservations, Super Bowl tickets, late night chauffeur services, passes to a Victoria's Secret fashion show," adding their services have no limit to the extravagance.
"We had a couple recently that vacationed in Florida where we arranged a mansion rental for them for the week, a Bentley rental for the duration of their stay, a day on a luxury yacht and in-home visits from a personal chef and yoga instructor. ... I once had a client reserve a yacht and a helicopter during the same time so that a film crew could get in the helicopter and film him in the yacht."
"Our focus is on service," says Messenger. "It doesn't matter if the guest is renting our cheapest vehicle for one day, or booking our most expensive property for three months." Those guests can range from the average blue-collar worker to billionaires, even some of Hollywood's most elite.
Being taken care of is a common theme when it comes to concierge services—especially when you have someone by your side managing your lifestyle. That's where Lathie Lawless of Serendipity Concierge Lifestyle Management Company—based in Moorestown with clientele spanning across the area and Philadelphia—comes in.
For her clients, Lawless handles everything from errands and wait service, like standing in line at the DMV or picking up the kids from soccer practice, to snagging high-end show tickets or dinner reservations, arranging for personal tailors, making travel plans to party planning.
"[My clients are] able to get a lot more done in their day and most people, they're very appreciative," says Lawless, who has been in business since 2007 and utilizes a network of safely guarded contacts to get a job done. "They don't realize how beneficial it is. ... It's all the little things that mean so much to them, because these are the things that are taking up most of their focus ... and even the big things that are just tedious and hard to get to."
Oftentimes, those services can also include funeral arrangements, and while it may seem incredulous for an outsider to help plan a loved one's funeral, Lawless explains her business is based on personal relationships built over a long period of time. "That's how the concierge [industry] works," she explains. "[Clients] have to trust you because it's such a wide range of services that we help provide [for] them so they have to trust you're going to find the right [one], exactly what their needs are.
"That takes time, though. ... You have to learn each person and how they're sensitive and what they really want you to do," Lawless adds. "They want you to know before they even tell you and they want you to know them better than they know themselves."
One of Lawless' many clients—some of whom include Philadelphia athletes— explains a concierge service like Serendipity helps her be more productive in the long run. "If I can't get to something I can have [Lawless] get it done and I'm confident it's being done in a professional and timely manner, as if I did it myself," says Elizabeth Schapiro, a talent acquisition consultant and boutique owner.
When it comes to personal items like that of jewelry and timepieces, Bill Green, creative director and president of Jewelry & Timepiece Mechanix in Haddonfield, is the area's go-to man. Green—who has worked with the likes of Stevie Nicks and Sheryl Crow—not only creates and restores pieces, but shops around for a client to find the perfect gift and the hard-to-find pieces only an insider like him can pull off.
"The type of concierge services I offer depends on who you are," Green says. "I have clients who are A-listers working incredible jobs where they're taking in a fair amount of funds but their time is so structured. ... If they're looking for a specific idea, I will do the hunting for them so they don't have to."
As far as Green's network goes, he once worked in the entertainment industry and with over 40 years in the jewelry business, he has culled a wide breadth of contacts to help with a variety of services including restoration and, of course, hunting for those rare jewels. "It could be a vendor, it could be a purchaser of antique buyers that I deal with on a regular basis, it could be a purchaser of new items, it really depends on what it is," explains Green. "I've spent over 40 years in this business and I've maintained a really wonderful network of colorful people that are always dealing and trading and because of that, I can generally find things that other people can't."
Concierge services, however, are more than getting the best in luxury and assisting with one's personal life. There are other rare services on the market that can help in other aspects of life: like that of your lawn and your dog's waste.
Enter All Dogs Poop, a service that has scooped hundreds of local clients' lawns free of waste ever since 2008. "Many express being pleasantly surprised that this type of service exists," says President Le Ann Frost. "Our trained scoopers walk your yard in a grid pattern, scooping up dog waste. We double bag the waste and dispose of it in the client's trash, although, we will haul the waste away for a nominal additional fee," she explains.
As far as All Dogs Poop's clientele, Frost explains her client base is mostly folks who are just too busy to clean up after their four-legged friends. "[They] can't physically scoop their own backyards and [some] can't stomach this task."
No matter how mundane or luxurious a concierge service can be, helping check off one's to-do list in the end is priceless. "It's literally a full return," Lawless explains. "Even for the small amount of money they may pay to do it, the stress they would have gone through [outweighs it]."
And as personal as a concierge may be, each service ultimately does the same thing: make the client happy. "We have far more than a retailer customer relationship—we have a friendship," Green says. "We really have an understanding of each other and my job is to make them happy. ... I'm in the [making] people happy business."
Published (and copyrighted) in South Jersey Magazine, Volume 13, Issue 5 (August, 2016).
Article continues below
---
advertisement


---
For more info on South Jersey Magazine, click
here
.
To subscribe to South Jersey Magazine, click
here
.
To advertise in South Jersey Magazine, click
here
.
Author:
Josephine Cusumano
Archives
---
Who's Who in Health Care
Former Shawnee star Doolittle Calls It A Career
Camden County College welcomes Baseball Hall of Fame
South Jersey Football Games of the Week
Out & About
QB Ronnie Borden is Back in the Game
Should fans be worried for the Phillies bullpen?
South Jersey Football Games of the Week
A look at South Jersey's Top H.S. Girls' Soccer Teams
Out & About
Eagles will be fine after close call in opener
High School Football Games of the Week
Is it Super Bowl or bust for the Eagles?
What's New in South Jersey?
From New Jersey to Nashville
More...