Haddonfield's Wedgewood is Midst of a...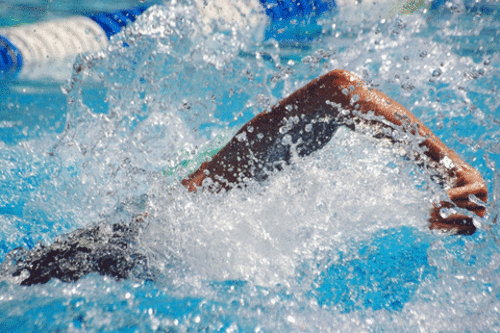 Haddonfield's Wedgewood is Midst of a Summer Swimming Dynasty
Sometimes achievements in the summer get overlooked, simply because many people are away, going especially this time of year as the fall high school sports season is right around the corner.
Yet what the Wedgewood Swim Club of Haddonfield has done borders on the incredible and one has to wonder how long this recent dynasty will last.
Wedgewood won its fourth straight Tri-County Swim championship in its most convincing fashion. The Ducks earned 855.5 points. Wenonah, which did a great job by winning Gloucester County's Peach Bowl, placed second with 470 points.
In the four years that coach Jim Villa's Wedgewood won the title, which is for ages 8-and-under through 15-18, the margin of victory has gotten larger.
First, a little history. Wedgewood had one of the top programs in Tri-County for several years, but that came during the dominating run of Cinnaminson's Pheasant Run.
In fact to appreciate what Pheasant Run accomplished, just realize that Wedgewood's four straight titles is halfway to Pheasant Run's outstanding run.
The Flyers won eight consecutive Tri-County championships, and 11 in 12 years before Wedgewood began its recent dominance.
From 2008-2012, as Pheasant Run was winning each year, Wedgewood placed second four times and third one. There are 36 teams that compete for the Tri-County championship.
Finally, in 2013, Wedgewood turned the corner and hasn't looked back. The Ducks won in the closest margin of their four titles, beating second place Deerbrook of Medford, by 38 points.
The next year Wedgewood defended its title and earned a 149-point margin over second place Pheasant Run.
Last season Wedgewood earned a 328 point margin of victory over second place Deerbrook. And now this year the Ducks margin of victory was 385 points over Wenonah.
That is simply amazing and there is no sign that the Ducks could be slipping up.
Just look at the results and see the different age groups that won. Wedgewood won four relays - 9-10 boys and 9-10 girls' medley relay, 11-12 girls' medley relay and 11-12 girls 200 freestyle.
That doesn't include all the second and third place finishes as well, which account for double the points in the relays.
Here were the individual winners: Audrey Seiger, girls 9-10 50 freestyle; Henry McFadden, boys 9-10 50 freestyle and 9-10 25 backstroke; Katherine Skelly, girls 11-12 50 freestyle; Amelia Wright, girls 11-12 50 backstroke and Conor Jellig, boys 11-12 50 backstroke.
So one can see that the Ducks were especially dominant in the 9-10 and 11-12 age groups. Now that doesn't ensure that those swimmers will be dominant until they 18 or even that they will be competing in Tri-County until then, but it is usually a good indicator of future success when the young swimmers are prospering.
And from the surface, this impressive run of championships doesn't seem likely to end anytime soon.
© SouthJersey.com 2016. All rights reserved. This article or parts thereof may not be reprinted or reproduced by any other party without the express written consent of SouthJersey.com. For more information, please call 856-797-9910.
For more Local Sports features, visit our South Jersey Sports page.
Article continues below
---
advertisement


---
Author:
Marc Narducci
Archives
---
More Articles