Eagles Wentz Still Has a Lot to Learn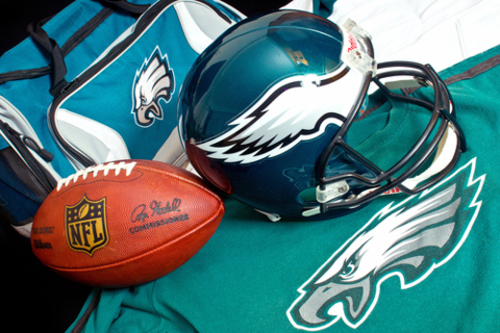 Eagles rookie Carson Wentz received praise for his first preseason game, but his performance showed how much he has to learn, and that was even before getting word about his late-game injury.
While many people praised Wentz for his performance, let's not get carried away. He completed 12 of 24 passes for 89 yards, one interception and no touchdown passes in the Eagles 17-9 win over Tampa Bay. Wentz also rushed for 15 yards on three carries.
Yes, he showed poise, but this wasn't an eye-opening performance. Wentz suffered a hairline fracture of his ribs on the second to last play of the game.
Yet even before the injury and even before that first exhibition Wentz had his ups and downs in training camp.
Forget about the fact that he was the No. 2 overall pick in the draft. That doesn't mean much in the beginning, with all the information a quarterback has to process in the NFL.
The No. 1 overall pick Jared Goff of the Los Angeles Rams, had a rough preseason debut against the Dallas Cowboys.
There aren't many rookie quarterbacks who come in and don't struggle. Remember Peyton Manning's rookie season?
The future Hall of Famer threw 28 interceptions as the Indianapolis Colts went 3-13 during his rookie season. (Manning also threw 26 TD passes a more accurate barometer of his future performances).
The Eagles have stated that they would like Wentz to be more of a spectator this season. While there is only so much a person can learn while watching, a more practical situation would be is to have Wentz take over later in the season, if the Eagles are out of a playoff berth.
The injury will stop any clamoring for Wentz early.
While Wentz and the Eagles hope that he can return by the final preseason game, there is no guarantee. And what one has to hope is that Wentz doesn't try to come back too soon, because if he isn't 100 percent, it can hurt his mechanics.
What also will hurt is Wentz not getting reps in practice. The best thing is that Wentz isn't in a situation where he needs to rush back.
One of the things that has been evident is Sam Bradford has clearly deserved to be the No. 1 quarterback because of his poise and experience.
The Eagles feel Wentz has all the attributes to be a big-time quarterback and he has all requisite skills - a strong arm, along with great intelligence and toughness.
Yet there is so much to learn about the position in the NFL. Wentz learned one thing - not to take on defenders when sliding or getting out of bounds is preferred.
This will all be a great learning experience for Wentz but before anything else, he must now recover from his first NFL injury and be smart about not coming back too soon.
Photo credit: dean bertoncelj / Shutterstock.com
© SouthJersey.com 2016. All rights reserved. This article or parts thereof may not be reprinted or reproduced by any other party without the express written consent of SouthJersey.com. For more information, please call 856-797-9910.
For more Local Sports features, visit our South Jersey Sports page.
Article continues below
---
advertisement


---
Author:
Marc Narducci
Archives
---
The Long Journey in a High School Football Season
Four South Jersey Regional Football Champions
A Familiar Voice
Men of The Year 2021
Joining the Family Business
Giving Kids a Shot
Deck the Halls
High School Football Regional Championship preview
South Jersey Coronavirus (COVID-19) Developments (December 1)
There is still a place for Thanksgiving football
Eagles soap opera continues
A Familiar Voice
Executives of the Year
Observations of the South Jersey Football Teams in championship play
'Lifeblood of the Economy'
More...