Rooting Interest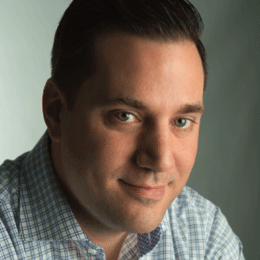 ...From the pages of South Jersey Magazine...
As a recent first-time father, I'm eager to watch my son Cole grow up; perhaps too much. Sure, the constant feeding, burping and rocking to sleep these past six months have been great—and I'm only partially kidding, any time spent with the young guy is awesome— but I can't wait to buy him his first glove and have a catch. Or take him to a museum. And of course, there will be that obligatory trip to Disney.
But, one of the things I most look forward to is sharing with him my fandom of sports. It's one of the strongest bonds I had with my late father. It's why I root, root, root for the home team, but I pay attention to it all; perhaps too much. My wife doesn't understand how I can get upset at the television during a game between the Chicago White Sox and the Kansas City Royals. I'm hoping that my son will understand.
I'm also hoping that he never has to experience the agonizing frustration that comes along with being a Philadelphia sports fan. Remember when the Phillies won in 2008 and it felt like a weight had been lifted? So how is it then that the eight years since feel more like 80? Speaking of 2008, that was the last time the Eagles won a playoff game. The Flyers lost the Stanley Cup in 2010 and haven't been close since. And my favorite team—the 76ers—have just fin- ished one of the most forgettable three-year stretches in NBA history (Hello Ben Simmons!). Time flies when you're having fun, but it sure does stand still when you're down and out.
One person who could help turn that tide is our cover man Carson Wentz. The Eagles rookie won't see the field right away, but if all goes according to plan, he could be the quarterback of my son's formative years. It's a lot of pressure to put on the young man to be the savior of a franchise that has largely been one of the NFL's better teams in the modern era, but has never hoisted that Lombardi Trophy.
On Page 40, we get a glimpse of what this kid from North Dakota is all about. He says all the right things and appears to have a good head on his solid frame, but there's no telling how that will ultimately translate onto the playing field. There have been plenty of nice guys who have passed through Philadelphia that couldn't play a lick.
But, I'm holding out hope that Wentz is the real deal while remaining cautious. I've been burned too many times before. Here's to wishing my son never gets too close to the flame.
Kind regards,
Article continues below
---
advertisement


---
Peter J. Proko
Editor-in-Chief
Published (and copyrighted) in South Jersey Magazine, Volume 13, Issue 6 (September, 2016).
For more info on South Jersey Magazine, click here.
To subscribe to South Jersey Magazine, click here.
To advertise in South Jersey Magazine, click here.
Author:
Peter Proko
Archives
---
More Articles