South Jersey Football Championship...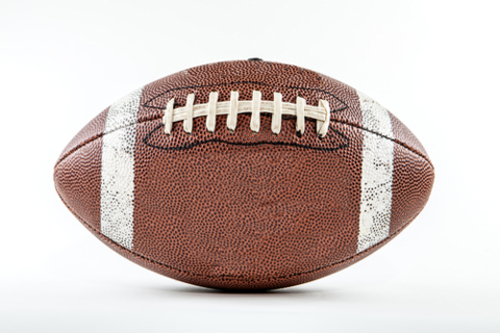 South Jersey Football Championship Preview: Groups 1-3
There is a feeling that South Jersey Groups 1 through three have the best teams playing in their championship games. Here is a look at those matchups.
South Jersey Group 1: No. 4 Salem (9-2) vs. No. 2 Paulsboro (9-2), Saturday, 2:30 at Rowan.
Salem has won eight in a row and has blitzed its way to the final, defeating Haddon Heights, 50-8 and Woodbury, 42-0. Rams senior Jonathan Taylor has rushed for a single-season South Jersey record 2,635 yards. Taylor, who has scored 34 touchdowns, is headed to the University of Wisconsin. Enroute to the finals, Paulsboro defeated Schalick, 49-6 and defending champion Pennsville, 49-28. Paulsboro junior Dehron Holloway has rushed for more than 1,000 yards and has scored 23 touchdowns. Senior Kyle Jones has thrown for 1,414 yards and 17 touchdowns. The Red Raiders are coming off a 55-27 loss to unbeaten West Deptford, a game that should still help prepare them for the sectional final.
South Jersey Group 2: No. 2 Cedar Creek (10-1) vs. No. 1 West Deptford (11-0), Sunday, 11 at Rowan.
This is a rematch of last year's championship that Cedar Creek won 28-27. Cedar Creek has defeated Middle Township, 36-14 and Willingboro, 27-26 in the semifinal. Senior quarterback Jesse Milza has completed 137 of 250 passes for 2,177 yards, 19 touchdowns and seven interceptions. Slot back Bo Melton has caught 41 for 629 yards and 8 TDs. West Deptford has one of the most lethal ground games in South Jersey. The Eagles have rushed for 4,391 yards (8.6 avg.) and 55 TDs. Senior Anthony Seas has rushed for 1,741 yards (10.3 avg.) and 21 TDs. Classmate Gio Gismonde has rushed for 1,151 yards (7.8 avg.) and 16 TDs. Sophomore Ken Lin has rushed for 986 yards (9.6 avg.) and 10 TDs. West Deptford has barely broken a sweat, defeating Delran, 60-7 and Collingswood, 30-0.
South Jersey Group 3: No. 3 Delsea (7-4) vs. No. 1 Wall (9-2), Saturday, 11 a.m. at Rowan.
Delsea is the four-time defending Group 3 champ, but the underdog in this one. Linebacker Jake Hallowell has a team-high 69 tackles. Charles Walker has rushed for 776 yards (9.0 avg.) and 7 TDs. Rashaad Williams has rushed for 653 yards (4.6 avg.) and 10 TDs. Quarterback Keeland Borguet has rushed for 497 yards (9.6 avg.) and 7 TDs. As a team Delsea has rushed for 2,945 yards (6.3 avg.) and 36 TDs. The Crusaders defeated No. 6 Seneca, 42-22 and No. 2 Burlington Township, 27-21. Wall beat No. 8 35-0 and No. 5 Hamilton, 49-21. Like Delsea, Wall is primarily a running team. Senior Sean Larkin has rushed for 1,349 yards (7.7 avg.) and 23 TDs.
© SouthJersey.com 2016. All rights reserved. This article or parts thereof may not be reprinted or reproduced by any other party without the express written consent of SouthJersey.com. For more information, please call 856-797-9910.
For more Local Sports features, visit our South Jersey Sports page.
Article continues below
---
advertisement


---
Author:
Marc Narducci
Archives
---
More Articles