West Deptford Among Many Top Flight...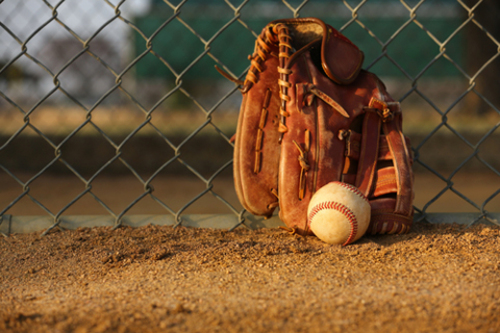 West Deptford Among Many Top Flight Colonial Conference Baseball Schools
Last season West Deptford won the state Group 2 baseball title and even though the Eagles lost some key players to graduation, they remain a threat to repeat.
Then again, winning their own conference will be a challenge first, and that is not a knock on the Eagles, but a compliment to the Colonial Conference.
This is a Group 2 and Group 1 sized conference and one of the best around for the smaller enrollment schools.
West Deptford began this week with a 4-1 record and the one loss was to Haddonfield, 6-5. That is a Haddonfield team that will also be a threat in Colonial Conference Liberty and South Jersey Group 2. Haddonfield, lost a game to Haddon Heights, a Colonial Patriot and South Jersey Group 1 threat. Meanwhile, Haddon Heights lost to Haddon Township, which was considered in rebuilding mode, but could challenge in the Colonial Patriot and South Jersey Group 1.
The bottom line is that the Colonial Conference will prepare its teams well for the upcoming tournaments. Not only that, but the Colonial division leaders by the May 6 cutoff will receive an automatic bid to the Diamond Classic, which invites 16 of the top teams in South Jersey.
And in talking about the Colonial, we haven't yet mentioned Audubon, which is competing in South Jersey Group 1 and the Colonial Liberty.
Audubon is currently in South Carolina competing in a tournament.
The Green Wave will be a major factor in the Colonial and Group 1 race.
Oh, and we haven't mentioned Woodbury, which owns a win over Haddon Township and could be a team to watch in the Patriot Division, not to mention Group 1.
So in review, Audubon, West Deptford and Haddonfield, are the early frontrunners in the Colonial Liberty. Haddon Heights is still the favorite in the Colonial Patriot, but Woodbury and Haddon Township bear watching.
That is three solid teams in each division. The Colonial has a new format, where games only count in the conference race against division rivals.
It used to be that the cross-over games counted, but now, for instance, when West Deptford plays Haddon Heights, it won't count in either divisional race.
Still, it will give both teams the type of competition needed to compete not only for their division title, but in the state tournament.
One reason West Deptford is considered such a threat is that the Eagles have arguably the Colonial's top pitcher, left Drew Wilden, who is a University of Maryland recruit.
There are plenty of other top pitchers including Dan Wilson, a four-year starter for Audubon.
The Colonial races should go down to the wire. And those playoff-type games will help the Colonial teams when the actual playoffs begin in about a month's time.
© SouthJersey.com 2017. All rights reserved. This article or parts thereof may not be reprinted or reproduced by any other party without the express written consent of SouthJersey.com. For more information, please call 856-797-9910.
For more Local Sports features, visit our South Jersey Sports page.
Article continues below
---
advertisement


---
Author:
Marc Narducci
Archives
---
More Articles