Kingsway A Viable Group 4 Softball...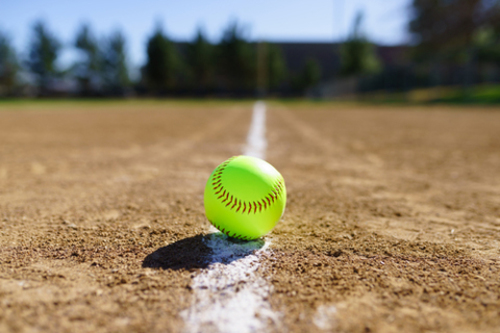 Kingsway A Viable Group 4 Softball Threat
One of the teams to watch for in South Jersey softball is Kingsway, which has a new coach, but the same reputation as one of the area's top programs.
Long time coach Tony Barchuk retired after last season, one in which the Dragons won the Tri-County Conference Royal Division. Dave Dominik has taken over as the head coach.
The Dragons lost their first game of the season, 5-2 to Millville, but headed into the week with an eight-game winning streak since.
It certainly helps that Kingsway has one of South Jersey's top pitchers in junior lefthander Grace Fagan, who has already committed to Mississippi State, which competes in the always difficult Southeastern Conference.
Fagan didn't play high school softball last season while concentrating more on travel softball, but with her on the mound, the Dragons will be a major threat against any team.
Yes, the Dragons are the favorite in the Tri-County Royal Division, although Clearview, Hammonton and Cumberland make it a strong division.
The bigger question comes in South Jersey Group 4, which is as deep as usual.
Leading the way is defending South Jersey sectional champion Egg Harbor Township. That Millville team that opened with the win over Kingsway, is a viable threat.
In the latest power points (courtesy of NJ.com), Egg Harbor Township was just fifth, although that needs further explanation. The Eagles were just 5-0, while Millville, which was No. 1, was 9-2. When EHT begins playing more games, no doubt the Eagles will be up among the leaders at the softball cutoff date.
Kingsway was second, followed by Rancocas Valley, Washington Township and Cherokee. Right behind EHT were Clearview and Hammonton, two of Kingsway's Trico opponents.
Eastern, which was just 2-2 and down near the bottom, but just like EHT, one the Vikings play a few more games, they should move up. Last season Eastern lost that 7-6 13-inning thriller to EHT in the South Jersey Group 4 final.
Also last year, Kingsway fell in the second round of the South Jersey tournament to Rancocas Valley.
The Dragons, should expect a deeper run this season, although nothing is assured in such a difficult pairing.
Actually, Kingsway has already earned some redemption by defeating Millville, 3-2 in the semifinals of the Battle of the Conferences Tournament at Overbrook.
Fagan earned the win while Theresa Reed added a key two-run single.
Kingsway then won the tournament title with a 2-0 win over Northern Burlington. (That's a Northern Burlington team that began the week as the No. 1 seed in the Central Jersey Group 3 power ratings).
In the championship, Fagan pitched a two-hitter while striking out 15. Fagan and Sammi Emmi had the RBI for the Dragons.
That was the first championship of the season for the Dragons, where more could be on the horizon.
© SouthJersey.com 2017. All rights reserved. This article or parts thereof may not be reprinted or reproduced by any other party without the express written consent of SouthJersey.com. For more information, please call 856-797-9910.
For more Local Sports features, visit our South Jersey Sports page.
Article continues below
---
advertisement


---
Author:
Marc Narducci
Archives
---
South Jersey Outdoor Dining Guide
Health Care Roundup
Relying on Faith
Former Eastern Soccer Star Kelly McGroarty Preparing for the Next Level at La Salle
Banding Together
South Jersey Coronavirus (COVID-19) Developments (August 13)
Moving Forward
South Jersey Coronavirus (COVID-19) Developments (August 12)
Will PIAA Decision Influence NJ Resuming High School Sports?
Power 50
South Jersey Coronavirus (COVID-19) Developments (August 11)
Flyers Have as Good a Shot as Anybody to Win the Stanley Cup
South Jersey Coronavirus (COVID-19) Developments (August 10)
Learning the Hard Way
My Summer Vacation
More...