Rosters Announced for South Jersey's...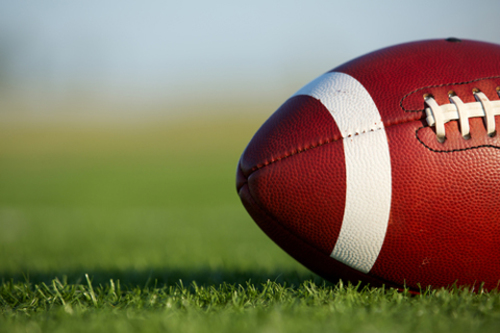 Rosters Announced for South Jersey's Football All-Star Game
Rosters have been announced for the Adam Taliaferro All-Star Football Classic, which is usually the final event to wrap up the 2016-2017 scholastic sports season.
This year's 26th annual game will be staged 7 p.m. on Thursday, June 29 at Rowan University. Proceeds benefit the Adam Taliaferro Foundation, which provides financial and emotional support for victims of spinal cord injuries.
As most know, Adam Taliaferro, was one of the great player in South Jersey history at Eastern. As a freshman at Penn State in 2000, he was paralyzed while making a tackle against Ohio State. Originally the prognosis was grim but he made such a remarkable comeback and currently works as a lobbyist for an international pharmaceutical firm while also working tirelessly for his foundation.
The Blue team will consist of players from Burlington, Atlantic, Cumberland and Cape May Counties. The White team is comprised of players from Camden, Gloucester and Salem Counties.
For those who can't make the game but would like to contribute to the foundation, the website is taliaferrofoundation.org.
If the weather cooperates, this game usually draws a huge crowd at Rowan. Both teams consist of graduating seniors, some who will be playing their final game, while the majority will be playing football at the next level.
Here are the rosters of the team and we will run them again prior to the game.
BLUE TEAM
JJ Scarpello, QB Seneca; Andrew Donoghue, QB Ocean City; Reginald Jean-Charles, RB Holy Spirit; Daivon Seymor RB Vineland; Charles Fryar RB Burlington City; Ezekiel Ennis WR St. Augustine; Shawn Levondosky WR Shawnee; Tay'shon Evans WR Pleasantvile; Ricardo Patterson WR Willingboro; Charles Hall WR Delran; Corey Carlson WR Lower Cape May; John Vega OL Hammonton; Noah Carroll OL Lenape; Eric Lavai OL Ocean City; Nick Elskamp OL Cherokee; Garrett Blesi OL Seneca; Anthony Martin OL Pemberton; Jack Eidenberg OL Middle Township; Bobby Cristella OL Holy Cross; Justin McMaster OL Willingboro; Julian Singh OL Lenape; Nick Sottnick H/TE Wildwood; Tyler Fernandes H/TE Riverside; Connor Agostino H/TE Egg Harbor Township; Alex Walk DT Absegami; Fabian Fanfan DT Maple Shade; Keith Swartley DT Cinnaminson; Elijah Hardee DT St. Joseph; Justin Sadusky DE Rancocas Valley; Jordan Miro DE Buena; Mike Mascioli DE St. Joseph; Khalim Cisse DE Willingboro; Darius Porter LB Millville; Gavin Liepe LB Holy Spirit; Matt Konzelman LB Rancocas Valley; Jurelle Watson LB Seneca; Mark Granberry DB Northern Burlington; Garrett Tetzloff DB Palmyra; Zion Howard DB Moorestown; Shaun Davilla DB Cinaminson; Aaron Jackson DB Atlantic City; Eric Best DB Burlington City; Nasir Brister DB Burlington Township; Pat Moran K/P Cedar Creek.
Coach: Steve Everett, Willingboro.
WHITE TEAM
Jahmir Chatman DL Audubon; Isaiah Anfield WR Camden; Rasheed Pollard LB Camden; Kyle Dupree WR Camden Catholic; Gary Jackson DB Cherry Hill East; Chase Tinsley DL Cherry Hill West; Jamar Frazier OL Clayton; Jarrett Baker DB Clearview; Nick Barnes OL Collingswood; Riley Giles QB Deptford; Cliff Pierce OL Deptford; Cade Regn OL Eastern; Marc Scambia LB Gateway; Taj DeFrance DB Glassboro; Shaun Sulpizio OL Gloucester; Neil McGee LB Gloucester Catholic; Justin Gallo LB Haddonfield; Jake Barr TE Haddon Heights; Eri DeCrescenzo TE Haddon Township; Gavin Curley LB Haddon Township; Orlando Council RB Highland; Matthew McBride DB Highland; Darius Scott OL Kingsway; Jhaki Johnson WR Lindewold; Marques DeShields RB Overbrook; Kyle Jones QB Paulsboro; Jay Jay Vaughters DB Paul VI; Martin Booker Jr. RB Pennsauken; Logan Johnston WR Pennsville; Phil Ianella LB Pitman; Jamere Furbush LB Salem; Dylan Dowd DL Schalick; Dexter Miller OL Timber Creek; Dimere Kyles LB Timber Creek; Jake Brown OL Triton; David Grosmich DL Washington Township, Gio Gismondi DB West Deptford; Nick Savigliano P/PK Williamstown; Bill McGrath OL Williamstown; Charles McCall LB Winslow Township; Michael Moten DL Woodbury; Tyler Parsons WR Woodrow Wilson; Jelani McCargo RB Woodrow Wilson; Edward Hollingsworth DL Woodstown.
Coach: Chris Crowley, Deptford.
© SouthJersey.com 2017. All rights reserved. This article or parts thereof may not be reprinted or reproduced by any other party without the express written consent of SouthJersey.com. For more information, please call 856-797-9910.
For more Local Sports features, visit our South Jersey Sports page.
Article continues below
---
advertisement


---
Author:
Marc Narducci
Archives
---
More Articles