NJ Football Community Mourns the...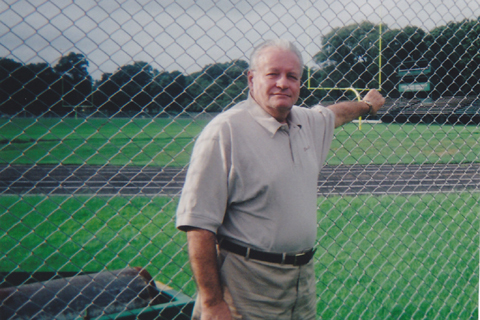 NJ Football Community Mourns the Passing of Dennis McCarthy
The football community not only in South Jersey but statewide lost one of the true expert talent evaluators with the passing at the age of 74 on May 21 of Dennis McCarthy.
As celebrated as he was for evaluating talent, Dennis McCarthy was even a better person. He was somebody who helped so many young football players earn valuable exposure to colleges.
For more than a quarter of a century, he published The McCarthy Report, which scores of colleges subscribed to, getting all the pertinent details on the top high school football prospects in New Jersey.
And while Dennis McCarthy lived in North Arlington, New Jersey, about a five-minute ride from Met Life Stadium in Bergen County, he became a huge fan of South Jersey football, the athletes and coaches.
"He loved South Jersey," said David McCarthy, his son, who works on the McCarthy Report and will continue to publish it. "We used to talk and he used to make a point to always bring up the South Jersey kids and give them their proper recognition in our evaluation."
When Dennis McCarthy first began his report, he felt South Jersey was an untapped area, so to speak.
"He thought pound for pound, South Jersey football was as good as anywhere," his son said. "If he had to pick on region, it was his favorite to come down a lot to scout."
Dennis McCarthy always took pride in unearthing talent in New Jersey before others. One player in particular, was Joe Flacco of Audubon, who has enjoyed an outstanding NFL career that includes leading the Baltimore Ravens to a Super Bowl title.
"He remembers this skinny 170-pound sophomore Joe Flacco who was throwing darts at Audubon and my dad was like, 'who is this kid, he has such a great command of the offense and had a great arm," his son recalled. "We pushed Joe hard (in the report) and I seem to recall he didn't have a ton of Division I offers."
Flacco would eventually attend Pitt, then transfer to Delaware for his final two seasons and the rest is history.
Dennis McCarthy attended since-closed Bordentown Military Academy. He then went to Notre Dame and that's when he began his football evaluating, helping out the Fighting Irish football staff. Over the years, he just continued to have a passion and eventually decided to make a living as an evaluator.
"My father was the hardest working evaluator," said David, whose brother Ryan also works for the McCarthy Report. "A fun night for him was sitting down, looking up prospect after prospect."
Virtually all the major college football powers have subscribed or still do to the McCarthy Report. Dennis McCarthy would call schools sometimes if he thought a player was under the radar and there are several instances where that player would eventually be offered a scholarship due to his phone call.
That is how well respected he was and why Dennis McCarthy will be missed greatly by so many who came to admire not only his work, but the way he cared so much about the players he evaluated.
© SouthJersey.com 2017. All rights reserved. This article or parts thereof may not be reprinted or reproduced by any other party without the express written consent of SouthJersey.com. For more information, please call 856-797-9910.
For more Local Sports features, visit our South Jersey Sports page.
Article continues below
---
advertisement


---
Author:
Marc Narducci
Archives
---
More Articles