Investigation Underway After Video...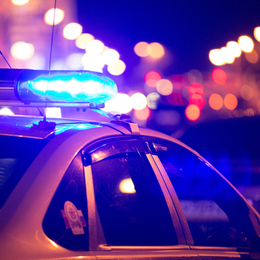 Investigation Underway After Video Shows Wildwood Officer Punching Man
CAPE MAY, N.J. (CBS) — A Wildwood police officer is on desk duty after a video surfaced on social media showing the officer punching a man.
Investigators say Wildwood Police Patrolman Lucas Bottoms responded to a call of an individual causing a disturbance near Roberts and New Jersey Avenues on June 17.
Police say the individual, 55-year-old Kevin Piccolo, was refusing to comply with the officer.
The 18-second video, which was posted on Facebook, shows the officer and the suspect involved in a scuffle.
That's when police say the officer hit Piccolo and was able to bring him under control. Piccolo was then arrested.
"The video is that of an officer utilizing force to overcome force used upon him," the Wildwood Police Department said in a statement.
"As with any use of force, regardless of the type of force utilized, the use of force is never pretty. We encourage our residents, visitors and anyone who has viewed or may view this video, not to rush to judgment too quickly, either upon the officer or the men and women serving on the Wildwood Police Department. There is a large amount of context that has not been displayed in this 18-second video clip and both the officer as well as Kevin Piccolo has the right to due process. We recognize that when this video is viewed by the public that it may be considered to some as disturbing," the department said in a statement.
Piccolo was charged with disorderly conduct and resisting arrest.
Bottoms remains on desk duty while the Cape May County Prosecutors Office investigates whether excessive force was used.
"Should the investigation reveal that the Officers' use of force is deemed to have been excessive, then the Officer will be held accountable for his actions," the Wildwood Police Department said.
Article continues below
---
advertisement


---
Author:
http://philadelphia.cbslocal.com/2017/06/23/wildwood-officer-excessive-force/
Archives
---
South Jersey Magazine Digital Edition
South Jersey Man Survives 'Friends' Lighting Him On Fire In Sleep
Man 'Executed' Woman He Met On Marketplace App To Buy Cellphone
Two Families Displaced, Four Townhouses Damaged In Sicklerville Fire
New Jersey Man Gets Life Without Parole In Murders Of Woman, Baby
NJ Mother Who Smothered 3-Month-Old Baby After Heavy Drinking Gets Prison Time
12 Arrested In Trafficking Untraceable 'Ghost Gun' Assault Rifles, Drugs, New Jersey Attorney General Says
3 Confirmed Measles Cases In Lakewood
Nearly $2 Billion Wagered On Sports In New Jersey In Nine Months
Woman Charged With Animal Cruelty After Emaciated Dog Found Eating Carcass Of Another Dog
Search Continues For Killer After 21-Year-Old Woman Fatally Shot Inside Car In Willingboro
Homeless Veteran Johnny Bobbitt, Katelyn McClure Plead Guilty For Roles In $400,000 GoFundMe Scam
Fire Damages Pizza Restaurant In Gibbstown
Serious Injuries Suffered In Multiple-Vehicle Crash On South Black Horse Pike In Gloucester County
Arena Football League Officially Coming To Atlantic City
More Articles