Crashes Cause Traffic On Rt. 42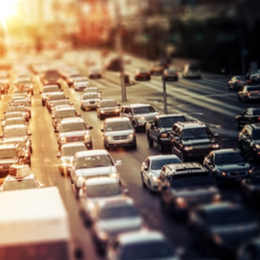 GLOUCESTER TOWNSHIP, N.J. (CBS) –– Two separate crashes in New Jersey caused a huge traffic mess on Route 42 early Tuesday morning.
Part of Route 42 was closed in South Jersey for several hours.
At around 2 a.m., a three-vehicle crash on Northbound Route 42 closed all lanes right before College Drive. New Jersey State Police say two people were taken to a local hospital. Their condition is unknown.
Traffic was diverted onto College Drive while officials investigated that accident.
Hours later, a tractor-trailer overturned on the ramp from Route 42 North to College Drive causing a bigger traffic jam.
At around 8 a.m., Route-42 Northbound reopened at College Drive.

Author:
http://philadelphia.cbslocal.com/2017/08/01/nb-rt-42-traffic-alert/
Archives
---
South Jersey Coronavirus (COVID-19) Developments (February 26)
South Jersey Coronavirus (COVID-19) Developments (February 23)
South Jersey Coronavirus (COVID-19) Developments (February 19)
South Jersey Coronavirus (COVID-19) Developments (February 12)
South Jersey Coronavirus (COVID-19) Developments (February 5)
South Jersey Coronavirus (COVID-19) Developments (February 1)
South Jersey Coronavirus (COVID-19) Developments (January 29)
South Jersey Coronavirus (COVID-19) Developments (January 28)
South Jersey Coronavirus (COVID-19) Developments (January 22)
South Jersey Coronavirus (COVID-19) Developments (January 21)
South Jersey Coronavirus (COVID-19) Developments (January 14)
South Jersey Coronavirus (COVID-19) Developments (January 8)
South Jersey Coronavirus (COVID-19) Developments (January 4)
South Jersey Coronavirus (COVID-19) Developments (December 23)
South Jersey Coronavirus (COVID-19) Developments (December 21)
More Articles