Tough Ending for South Jersey in American Legion Action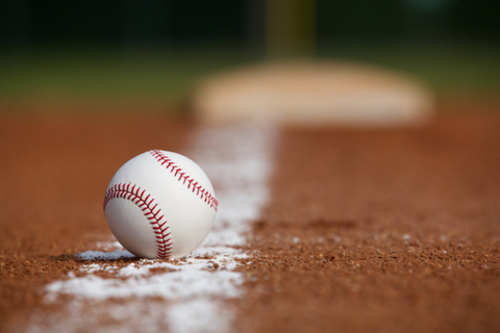 The American Legion baseball season ended for South Jersey teams this year in the state semifinal in what turned out to be the year of Mercer County.
For the first time in the 80-year history of the state tournament, two Mercer County teams played in the championship game with Hopewell Post 339 defeating Hamilton, 12-2.
It was that same Hamilton team that knocked out the final South Jersey team, Brooklawn, 8-2, in the semifinals.
Brooklawn faced a gutty righthander Ryan Meszaros, who pitched 7 2/3 innings and threw 123 pitches. Meszaros will be a senior at Steinert High.
The fact that Brooklawn was the last team from the seven-county South Jersey area left standing, should come as no surprise.
Since the late Joe Barth Sr. founded the franchise in 1952, Brooklawn has won 29 state championships, the most in NJ American Legion history. No. 2 on the list is Trenton Post 93 with 21 titles. No other team has won more than five.
Brookawn has also won four national championships, the most recent in 2014. Trenton, a former power, is the only other New Jersey team to win a state title and that came in 1948.
Brooklawn last won a state title in 2015 and the past two years the team has still been highly competitive.
Last year Brooklawn advanced to the finals before losing to Flemington, 7-1.
Brooklawn is coached by Dennis Barth, son of Joe Barth Sr. This has been a team that has dominated play in the highly competitive Camden County League (which also includes teams from Gloucester County.
The Camden County League only had seven teams this year, but three of them were among the eight that qualified for the state championships, with Washington Township and West Deptford joining Brooklawn. In addition, another team from the seven-county area, Bordentown, which competes in Mercer County, earned a berth.
There were three district tournaments with eight teams each. The top two teams in each of the three districts, plus two other wild card teams comprised the eight-team state tournament.
What is interesting is that West Deptford actually won the District 3 title, played on its home Union Field, with eventual state champ Hopewell second.
Brooklawn won District 2, with Hamilton second. Washington Township and Bordentown were wild card selections, meeting criteria of the top two third place teams.
So South Jersey teams did well in the state tournament, but anytime a team from the area, particularly Brooklawn doesn't win the title, there is disappointment, simply because of the high standards that have been set.
Hopewell now moves on to compete in the Regional 2 tournament, which began Wednesday in Purceville, Virginia.
The winner of the Region 2 tournament advances to the American Legion World Series Aug. 10-15 in Shelby, North Carolina, the site where Brooklawn won its last two titles in 2013 and 2014.
Article continues below
---
advertisement


---
Author:
Marc Narducci
Archives
---
South Jersey Outdoor Dining Guide
Health Care Roundup
Relying on Faith
Former Eastern Soccer Star Kelly McGroarty Preparing for the Next Level at La Salle
Banding Together
South Jersey Coronavirus (COVID-19) Developments (August 13)
Moving Forward
South Jersey Coronavirus (COVID-19) Developments (August 12)
Will PIAA Decision Influence NJ Resuming High School Sports?
Power 50
South Jersey Coronavirus (COVID-19) Developments (August 11)
Flyers Have as Good a Shot as Anybody to Win the Stanley Cup
South Jersey Coronavirus (COVID-19) Developments (August 10)
Learning the Hard Way
My Summer Vacation
More...