Lenape Wins Summer Basketball League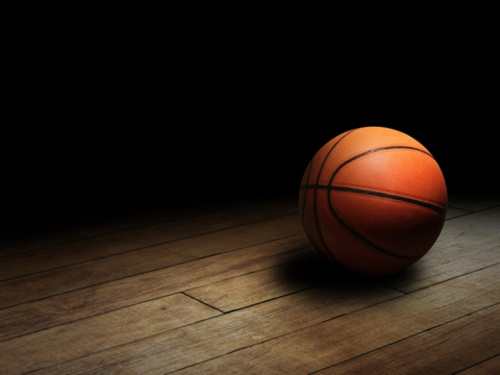 While it's wise to never put too much stock into summer league competition, what the Lenape boys' basketball team accomplished was impressive nevertheless.
The Indians earned a three-point victory over Shawnee to win the championship of one of the division titles in the 30-team Haddon Heights Summer League.
Soon after the win, veteran Lenape coach Chuck Guittar tried to keep things clearly in perspective.
"All summer there were kids (from all the teams) missing because of going away to camps," Guittar said. "We were missing guys and they (Shawnee) were missing guys."
That said, Guittar pointed out the benefits of the summer league and how things ended for Lenape.
"This was competitive for the younger guys and it gives them exposure to that kind of environment," he said.
Shawnee and Lenape, both from the Lenape School District, are long-time rivals. During the past regular season, Lenape earned a regular season win over Shawnee but the Renegades earned revenge in the South Jersey Group 4 semifinals with a 77-64 win.
What's more, Shawnee, with virtually its entire team back this season, will no doubt be among the favorites, if not considered the team to beat in its defense of the South Jersey Group 4 title.
Lenape, meanwhile, has two starters returning, just one, who participated this summer. That would be 6-foot-5 rising senior Andrew Sims.
"He is getting Division II and Division I offers," Guittar said. "He had a really good summer, played well in a couple of camps and did really well in our league."
The other starter back is Jake Topolski, a 6-2 senior. Toposki is a standout in football, basketball and baseball. He didn't play in the summer league, concentrating more of his efforts on baseball.
"He only plays basketball from November to March, but he is such a good athlete, brings intangibles to the team and comes from a good family," Guittar said.
The summer for Lenape and all teams is about more than just the games. Most coaches, including Guittar held open gyms during the summer, where the players come and go through drills, in addition to simply playing basketball against one another.
Lenape held its open gym in the mornings and then would play at Haddon Heights in the evening. The league ended in the last week of July.
The players and coaches will use the month of August to recharge and then begin preparing for the season in September.
Basketball and most sports are nearly year-round efforts.
This year Lenape is expected to be among many challengers to Shawnee in South Jersey Group 4. Another Lenape School District team, Cherokee, is also a top contender and Group 4 is so deep, plenty of others will emerge.
By the time the teams begin practicing in late November, there will be little thought of what occurred in the summer league, but at least it gives teams like Lenape a foundation to build on.
Guittar won't get carried away with the title, but he also knows that lessons were learned enroute to winning it and for that alone, it made the summer highly successful for the Indians.
Article continues below
---
advertisement


---
Author:
Marc Narducci
Archives
---
More Articles