Man Running from Police Drowns in Lake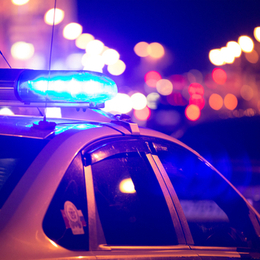 WOODBURY, NJ. (CBS) — Authorities say a 20-year-old man drowned after he jumped into a lake while running from police in Gloucester County, New Jersey.
Police say they responded to a Wawa around 4 a.m. Saturday for a report of a shoplifter. When officers attempted to speak to the man he ran away and jumped into Woodbury Lake behind the Carriage House Apartments on Evergreen Avenue.
Authorities say the man refused commands to leave the water and swam under the Evergreen Avenue Bridge. Officers lost sight of the man and were unable to find him.
A dive team from the New Jersey State Police recovered his body from the lake around 10:30 a.m.
The drowning has been ruled accidental.
The man's identity was not released.

Author:
http://philadelphia.cbslocal.com/2017/08/13/authorities-man-running-from-police-accidentally-drowns-in-lake/
Archives
---
South Jersey Coronavirus (COVID-19) Developments (February 26)
South Jersey Coronavirus (COVID-19) Developments (February 23)
South Jersey Coronavirus (COVID-19) Developments (February 19)
South Jersey Coronavirus (COVID-19) Developments (February 12)
South Jersey Coronavirus (COVID-19) Developments (February 5)
South Jersey Coronavirus (COVID-19) Developments (February 1)
South Jersey Coronavirus (COVID-19) Developments (January 29)
South Jersey Coronavirus (COVID-19) Developments (January 28)
South Jersey Coronavirus (COVID-19) Developments (January 22)
South Jersey Coronavirus (COVID-19) Developments (January 21)
South Jersey Coronavirus (COVID-19) Developments (January 14)
South Jersey Coronavirus (COVID-19) Developments (January 8)
South Jersey Coronavirus (COVID-19) Developments (January 4)
South Jersey Coronavirus (COVID-19) Developments (December 23)
South Jersey Coronavirus (COVID-19) Developments (December 21)
More Articles