Man Attacks Seagull with Umbrella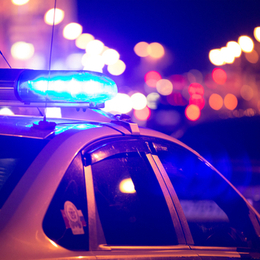 OCEAN CITY, N.J. (CBS) — Police in Ocean City are investigating a possible animal cruelty case after a man allegedly killed a seagull with an umbrella.
Police say they were initially called to the beach on Monday shortly after noon about a seagull being struck.
Police say the person who killed the seagull said the bird was being aggressive toward young children on the beach, so he struck it with an umbrella to protect them. The bird died from its injuries and the lifeguards removed it from the beach.
At that time, officers took no further action and left.
However, a short time later, police were contacted by another witness who had a different version on how the seagull was killed. The witness told police that no children were being threatened and that the man struck the seagull maliciously.
Police were unable to locate the man responsible since he had left the beach before they returned to the scene.
Anyone with information about the incident is asked to call the Ocean City Police Department at 609-399-9111.

Author:
http://philadelphia.cbslocal.com/2017/08/15/ocean-city-police-seagull-killed/
Archives
---
South Jersey Coronavirus (COVID-19) Developments (February 26)
South Jersey Coronavirus (COVID-19) Developments (February 23)
South Jersey Coronavirus (COVID-19) Developments (February 19)
South Jersey Coronavirus (COVID-19) Developments (February 12)
South Jersey Coronavirus (COVID-19) Developments (February 5)
South Jersey Coronavirus (COVID-19) Developments (February 1)
South Jersey Coronavirus (COVID-19) Developments (January 29)
South Jersey Coronavirus (COVID-19) Developments (January 28)
South Jersey Coronavirus (COVID-19) Developments (January 22)
South Jersey Coronavirus (COVID-19) Developments (January 21)
South Jersey Coronavirus (COVID-19) Developments (January 14)
South Jersey Coronavirus (COVID-19) Developments (January 8)
South Jersey Coronavirus (COVID-19) Developments (January 4)
South Jersey Coronavirus (COVID-19) Developments (December 23)
South Jersey Coronavirus (COVID-19) Developments (December 21)
More Articles