Court: No Halting Margate Dune Project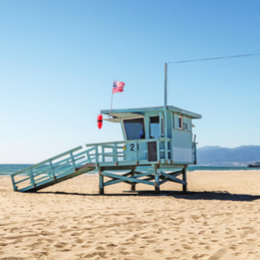 TRENTON, NJ. (CBS) — Another legal setback for Margate in the ongoing dune controversy. A federal appeals court has denied the town's motion to suspend the dune building project along the shoreline.
A federal appeals court on Wednesday upheld a federal judge's order to continue with the dune construction project, denying the town's motion it be halted.
Judge Renee Bumb's ordered the project continue after hearing a full day of testimony from experts, business owners and residents last week.
Both Margate attorneys and officials have argued that ponding water near the construction site has caused a safety hazard, because of a build-up of bacteria and it's harming the town's economy.
Another lawsuit remains in state-court. A judge there is trying to delay the project until the town's busy season is over.
The work is part of a statewide effort to protect New Jersey's 127-mile coastline following the devastation that Superstorm Sandy caused in 2012.

Author:
http://philadelphia.cbslocal.com/2017/08/16/federal-appeals-court-says-no-to-halting-margate-dune-construction-project/ - Kristen Johanson
Archives
---
More Articles