Preseason Football Preview: South Jersey Group 5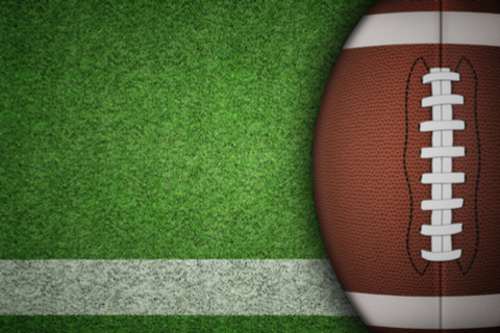 Since it is the highest enrollment Group, it is no surprise that South Jersey Group 5 is by far the deepest football Group in South Jersey.
Millville is the defending champion and the Thunderbolts will be viable threats to defend the time, but there are several other teams that should be in contention.
Here is a preview. The teams are listed with their enrollment size in Grades 10-12.
SOUTH JERSEY GROUP 5
Millville 1,304
Kingsway 1,323
Lenape 1,366
Southern Regional 1,418
Williamstown 1,430
Atlantic City 1,482
Eastern 1,490
Toms River North 1,562
Rancocas Valley 1,600
Howell 1,604
Cherokee 1,642
Cherry Hill 1,644
Washington Township 1,678
Egg Harbor 1,799
Vineland 1,983
Favorite: Millville. The Thunderbolts bring most of their team back, including a slew of talented skill-position players from a 10-2 team that beat Toms River North, 22-16 in the sectional final. One of the unsung player is senior quarterback Tristan Harris, who threw for 1,664 yards and 22 TDs. What makes Millville so dangerous is that Thunderbolts run the ball even more effectively, led by Clayton Scott, who rushed for 1,722 yards and 15 TDs.
Others main contenders: Lenape, Vineland, Rancocas Valley, Vineland and Toms River North. Lenape brings a strong nucleus back from an 11-1 team whose only loss was to Timber Creek in the South Jersey Group 4 final. Senior JoJo Kellum appears ready for a breakout season after rushing for 1,008 yards and 10 TDs.
Vineland went 8-2 and beat Millville, 45-28 on Thanksgiving, the week before the sectional final. Yes, Millville was resting some players, but it was still an impressive win for a Vineland program that was 3-7 the previous season.
Vineland senior quarterback-defensive Isaih Pacheco has committed to Rutgers. Last season he threw nine TD passes and ran for 13 more. Senior tight end-linebacker Nihym Anderson, has committed to Maryland.
Rancocas Valley was 8-3 last season and the Red Devils have one of the top players in South Jersey in senior running back-defensive back Iverson Clement, who rushed for 1,470 yards and 21 TDs. Clement has committed to Florida.
Toms River North has quietly been one of the dominant teams in recent seasons. South Jersey fans don't get to follow the Mariners since they play in the Shore Conference. TR North has had consecutive 11-1 seasons, winning the Group 5 title in 2015 before falling to Millville in the title game last year.
Watch out for: Cherokee and Williamstown. It's rare when Cherokee isn't listed among the leaders. The Chiefs, who consecutive South Jersey Group 5 champions in 2013 and 2014, were hit hard by graduation from a team that was a deceptive 6-4. For example, Cherokee lost 28-21 to 12-0 Timber Creek, the only team to get within a touchdown of the Chargers. Cherokee has a strong offensive line led by senior Patrick McKenna and a number of young untested but talented running backs.
Williamstown went just 3-7, but was involved in several close games. Coach Frank Fucetola, who likes to use a two-platoon system, has a large number of returning players.
Article continues below
---
advertisement


---
Author:
Marc Narducci
Archives
---
More Articles