Man Accused of Slashing 52 Tires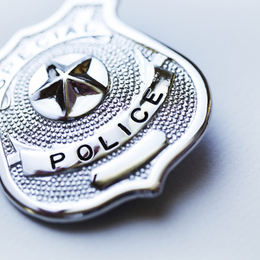 SOMERDALE, N.J. (CBS) —The man accused of slashing 52 tires of Camden County emergency vehicles has been arrested on Tuesday night.
Edward J. Holmes III, 51, was arrested without incident after police received an anonymous tip that he was located at the "Cathedral Kitchen" on Federal Street in Camden City.
According to Somerdale police, they were able to match Holmes as the vandal after a photo of him was circulated. He was later identified him as the man who went to Camden Metro Police Department at 11:30 p.m. Sunday to report his bicycle stolen.
Police believe Holmes resides at a homeless shelter in the Camden area. They also say he is known to travel between Camden and Somerdale.
Police have charged Holmes with 10 counts of criminal mischief for damage to emergency vehicles, three counts of criminal mischief for damage to personal, possession of a weapon for an unlawful purpose, and other similar charges.
The total cost of damage to the vehicles vandalized is about $9,100.

Author:
http://philadelphia.cbslocal.com/2017/08/29/cops-id-man-accused-of-slashing/
Archives
---
More Articles