Police Searching For Missing Woman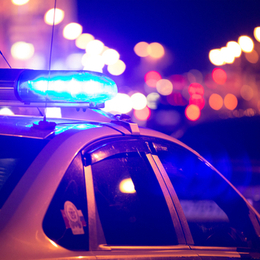 MULLICA TOWNSHIP, N.J. (CBS)—Police in Mullica Township are asking for the public's help locating a missing woman in South Jersey.
Michele L. Tillstrom, 36, was last seen on Saturday, Aug. 19 at her home on the Mullica Township/Hammonton border.
She is described as standing 5 feet 3 inches, with blue eyes.
Anyone with any information is asked to call police at 609-652-2037.
For a picture -- follow the link above.

Author:
http://philadelphia.cbslocal.com/2017/08/30/missing-michele-l-tillstrom/
Archives
---
South Jersey Coronavirus (COVID-19) Developments (February 26)
South Jersey Coronavirus (COVID-19) Developments (February 23)
South Jersey Coronavirus (COVID-19) Developments (February 19)
South Jersey Coronavirus (COVID-19) Developments (February 12)
South Jersey Coronavirus (COVID-19) Developments (February 5)
South Jersey Coronavirus (COVID-19) Developments (February 1)
South Jersey Coronavirus (COVID-19) Developments (January 29)
South Jersey Coronavirus (COVID-19) Developments (January 28)
South Jersey Coronavirus (COVID-19) Developments (January 22)
South Jersey Coronavirus (COVID-19) Developments (January 21)
South Jersey Coronavirus (COVID-19) Developments (January 14)
South Jersey Coronavirus (COVID-19) Developments (January 8)
South Jersey Coronavirus (COVID-19) Developments (January 4)
South Jersey Coronavirus (COVID-19) Developments (December 23)
South Jersey Coronavirus (COVID-19) Developments (December 21)
More Articles