Senator's Corruption Trial Set To Start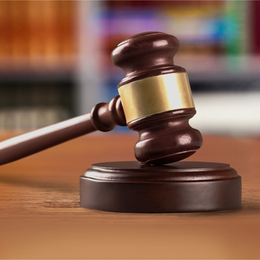 NEWARK, NJ (CBS) — New Jersey's senior US Senator will be seated at the defense table as his federal corruption trial begins with opening statements today in Newark.
Robert Menendez has been under a 14 count indictment for two years now. When that first came down, he was adamant prosecutors were making a mistake.
"Prosecutors at the Justice Department don't know the difference between friendship and corruption and have chosen to twist my duties as a
Senator and my friendship into something that is improper," Menendez said at the time.
The accusation? That he traded favorable treatment on behalf of a wealthy Florida ophthalmologist in return for political contributions and first class travel.
Dr. Salomon Melgen, the friend in this scenario, is also on trial in Newark.
This will be the first test of a recent Supreme Court ruling that makes it more difficult to convict a politician of bribery.

Author:
http://philadelphia.cbslocal.com/2017/09/05/new-jersey-senator-robert-menendezs-corruption-trial-set-to-get-underway/ - David Madden
Archives
---
More Articles